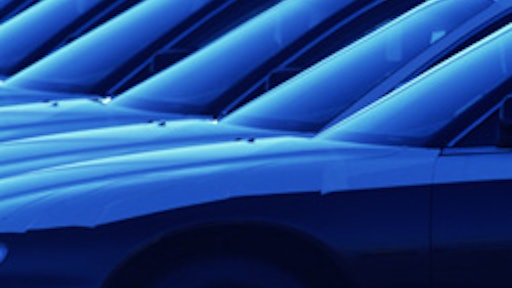 By Greg Humes
For all the innovation that has swept through the auto industry — out of the necessity to survive as much as the creativity demanded by the marketplace — automotive companies and suppliers still find themselves bogged down with slow and expensive IT networks that require constant tweaking and upgrading. And for all the talk about reshaping the industry to serve today's consumer, the industry's primary players still remain hunkered down behind walls of secrecy rather than opening themselves to the benefits of full collaboration.
This is the era of Web 3.0, online communities, mobility, flexibility, unified communications and the virtual workforce. Yet the auto industry clings to its silos of information housed in legacy systems when the only way to advance is to centralize data. Supply chains absolutely require complete visibility up and down the line to information on production schedules, warehouses and logistical arrangements for delivery of components and finished products. Until a company integrates its data in a single repository, it cannot expect to keep up with the pace of a changing market because it is spending too much time trying to find and cobble together its own data. Suppliers and original equipment manufacturers (OEMs) should be consolidating information and leveraging it across their organizations globally to synchronize their production, logistics marketing and service operations like the components of a fine timepiece.
Then companies need to stop hoarding their best practices and start collaborating with each other so that they can deal effectively with design, development and capacity issues that continually toss the industry off the path to progress and into seemingly bottomless potholes. It's time for true collaboration among OEMs and shippers if the industry expects to drive more volume and leverage its massive capabilities globally in a nimble fashion.
Interestingly, the farther back we go in the supply chain, the more data integration and collaboration we find. For example, logistics companies, along with tier-two and -three suppliers, share much common information related to shipping by ground, rail, sea or air. But tier-one suppliers and OEMs often have developed such a culture of protecting competitive advantage that they fail to make data as visible as necessary either within their companies or across their supply chains. The result is that many businesses struggle with performance while costs rise because of inefficiencies, redundancy and waste in the system relating to data management, information flow and legacy systems.
Web of Data
The industry would do well to turn in coordinated fashion to Web-based systems. Even smaller companies are beginning to realize the value of leveraged Web technology, which many now view as the most cost-efficient way to manage and communicate data and to collaborate within and between enterprises. Businesses today must be able to link into the rest of the world, regardless of their size or service.
The visibility offered by the Web enables suppliers, manufacturers and logistics companies to see exactly where shipments are, anytime and from anywhere, to gather bids from shippers in just minutes. It also enables them to select the best modes of shipment by referring to databases containing performance history and ratings, and take advantage of other capabilities that generate nearly instantaneous collaboration and accelerate decision-making. When operating across multiple time zones and technology platforms, companies absolutely must leverage the Web as a primary global resource.
Web-based collaboration will be an especially important tool for smaller, niche service providers that are seeking a way to thrive in this community-oriented marketplace. These small businesses will be collaborating and forming virtual partnerships with larger supply chain companies. While the smaller firms may not be able to win the biggest deals on their own, by collaborating with several larger companies they can retain their niche services while working as part of a team on big projects. Remaining within the boundaries of what they do best, small firms thus will employ collaboration as a major enabler for the way they will do business in the future. The result will be the opening of new avenues to a huge customer base and the expansion of the firm's footprint from the visibility it gains as a collaborative partner, leading to more opportunities for business in their areas of strength.
While the cost and collaboration advantages of Web-based technology may be apparent, not everyone in the auto industry is focused on the new wave of technology. Many of the larger companies still are trying to convert and integrate legacy software, hardware and operating systems, a process that entails considerable cost. These businesses often have huge issues with their legacy systems but no cash to change them. Shifting to technology and services delivered via the Web is likely to be the best solution for enabling them to access and share data without many years and millions of dollars invested in building workarounds to sit on top of their current technology.
Increasingly, companies are at least dabbling with Web-based systems, but often they do so with plug-and-play components only to fill a gap left by their legacy technology. Companies are not yet moving fast enough to leverage the full benefits of the Web. Few businesses have developed the kind of overall data integration plan that is absolutely crucial in a global organization, and fewer still are making the switch to a Web platform.
A Call to Action
Supply chain services companies have many decisions to make, about not only technology but also how they will position themselves strategically once they have technology in place. Currently buyers of logistics and other supply chain services view these offerings as commodities rather than as value-added services. Frequently they look only at freight rates and miss the entire service piece that they could use to cut their total costs, speed their shipments, assure delivery dates and improve the quality of delivery. We're hearing very little talk about better visibility, improved processes and taking waste out of the system; and the heavily commoditized view of logistics damages our industry.
If your company really wants to change and meet the challenges of an interactive marketplace, you should consider five steps:
1. You must completely understand your customer and your market, and the direction they are going. Many companies simply do not.
2. You should solve your customer's problem for them, using the most efficient method. In some instances, that might require altering the way your own organization operates by instituting more creative solutions.
3. Look beyond freight rates to attack total transportation costs and be sure that you understand them. Total savings may be significantly more than the difference in rates.
4. Be ready to implement nonconventional solutions. Customers like for you to take a risk. Develop a compelling solution wrapped in value, economics, process-tool technology and the intellectual property of smart people.
5. If you're a logistics company, stop looking at yourself as a commodity lest you be priced as one. Collaborate to increase the value of your service, remove waste and cost, and remain competitive.
Those who simply pursue market share will buy it, whatever the cost. But simultaneously they are buying a lower value position in the supply chain for themselves and their competitors, as well. Our industry would be much better off collaborating on innovative approaches, on promoting the value of the services we offer and on serving as guides for introducing manufacturers to the benefits and techniques associated with Web-based systems.
Our children have learned to collaborate, integrate and share all sorts of data — text messages, photos, videos, music — in a dozen different ways, from cell phones to laptops to instant messages and YouTube. Twitter is really a social logistics site, where individuals report exactly what they are doing at any point in time. Members of the so-called "millennial generation" centralize and integrate their data on Facebook and MySpace, with blogs, photos, comments, messages, e-mail, collaboration partners and other communications completely visible to anyone in their chain of friends.
If our kids can figure this out, why can't we?
About the Author: Greg Humes is president of NLM, a 21-year-old Detroit-based provider of third-party logistics services and solutions for transportation management. More information at www.nlmi.com.