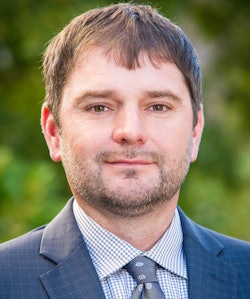 Jason Yantiss oversees implementation and integration projects for Open Sky Group clients as the VP of client services. His 25 years of experience implementing supply chain execution systems and several operational roles has allowed him to become adept at managing multiple clients, projects and deadlines. Yantiss focuses on two key relationships – his team members and his clients. He prides himself on getting to know his clients personally and professionally and aims to become a rusted advisor, helping them make strategic operational and technological decisions. Yantiss serves as a guide and a coach to his employee teams, exposing them to growth experiences and ensuring they are equipped to help clients through organizational and technological improvements. His experience has earned him a spot on the 2021 Pros to Know list.
For the last 21 years, SDCE's editorial has vetted hundreds of nominations for the annual award, finding the best leaders in the supply chain industry. The Pros to Know award recognizes outstanding executives whose accomplishments offer a roadmap for other leaders looking to leverage supply chain for competitive advantage. These selected few join an aspirational list of professionals from every corner of the supply chain industry. As we have learned within the last year, the job becomes more difficult each year, but these Pros lead with grace. Read more about Yantiss and his experience int his Q&A with SDCE.
SDCE: Please tell me a little bit about yourself and your current company.
Yantiss: As VP of Client Services, I oversee implementation and integration projects for Open Sky Group clients. I focus on two key relationships – my team members and my clients. I like to get to know my clients personally and professionally and work to become a trusted advisor, helping them make strategic operational and technological decisions. I strive to serve as a guide and coach to my employee teams, exposing them to growth experiences and ensuring they are equipped to help our clients through organizational and technological improvements.
In my personal life, I really enjoy getting involved in my community and volunteer my time whenever I can. I've been president of my local school board for six years, helping to reshape policy, improve school curriculum options and increase available counseling, special needs services and afterschool programs.
Open Sky Group are global specialists in Blue Yonder solutions. We help clients implement and upgrade WMS, Labor and TMS solutions that increased visibility and productivity to their operations.
SDCE: What has changed in the supply chain since you first started in the industry?
Yantiss: It seems that nearly every aspect of supply chain has changed since I started down my logistics career path. The one thing that remains the same is the goal of continuing to improve overall efficiency, increasing quality and providing excellent customer service. The tools and resources available for use today are vastly more powerful than the mid 90's. My initial introduction to supply chain was picking cases in a freezer with labels and paper pick sheets generated on a dot matrix printer queued up with an AS400 system. At that time, we were just beginning to explore the advancement of transportation, warehouse and labor management, and voice and RF capabilities. Now we implement MHE with machine learning capabilities, predictive analytics and traffic plan optimization in the cloud allowing us to decrease the time between order placement and final delivery while giving end customers full visibility to every scan that takes place throughout the entire supply chain on a global level. It's certainly an exciting time to be in the industry!
SDCE: Are there any challenges that you have faced in the supply chain industry? How did you overcome them?
Yantiss: The global pandemic we're experiencing has left no industry untouched. We've all had to play our part during this crisis to overcome many obstacles as individuals, communities, work families and of course as a nation. One of the most impacted industries has been the global supply chain and our customers have certainly felt the pain either in the form of layoffs of good employees, loss of revenue streams, or simply the inability to get goods out the door in a timely fashion.
When the pandemic hit, I worked with my team to quickly open new channels of dialogue with customers and partner directly with other vendors servicing their verticals. We worked as a single team in an effort to overcome the many obstacles our clients faced. We worked directly with parcel providers, LTL carriers, software vendors and staffing agencies to provide real-time solutions to overcome shortages in raw materials and get much needed finished goods to end customers in need. In addition, I was able to backfill several staffing needs and provide "boots on the ground" to several of our customers to help accommodate increased throughput and resolve their resource shortages.
SDCE: What have you done to provide problem-solving solutions to the supply chain industry?
Yantiss: Most recently, I worked with my team to help a dairy manufacturer during the initial stages of the pandemic. The team was able to convert them from a heavily modified legacy WMS system to a new tier 1 WMS solution increasing overall efficiency. The new system allowed quicker turnaround times from raw materials in and finished goods out with better tracking capability, which enabled them to more rapidly respond to demand changes and replenish reserves to grocery stores and schools despite pandemic closures and workforce disruptions.
I also worked with my team to help a large restaurant chain realize their goal of moving from being 100% reliant on 3rd party supply chain providers to self-sufficient, in-house distribution of their goods.
SDCE What do you think of education becoming a major part of the supply chain?
Yantiss: As advancements in technology continue to accelerate at a blistering pace, having the right knowledge will be critical in driving those advancements forward, both from an industry perspective and ensuring an individual's value to a supply chain organization. Whether it's automation and self-learning capabilities displacing existing workforce or making decisions based on real-time data analytics, future supply chains will reside in a vastly different landscape than today. Being able to drive change as well as adapt to it will be imperative. Education is a critical component that will empower minds for tomorrow, driving a continuous evolution of supply chain networks across the globe.
I encourage and enable my teams to continually learn and share their experiences with other teammates.
I also helped to architect a solution and lead a team in refining processes and implementing WMS software at a large North Carolina university. This project will give in-classroom training of real-world supply chain scenarios as well as increasing food storage capacity of donated goods that are available to students free of charge to help combat food insecurity for those unable to afford to buy meals. Donations of perishable and non-perishable items were received via the software using state of the art technology and equipment. Orders were then placed to replenish foodstuffs and made available to students that had a need. The project was a success and provided a tremendous asset to their curriculum and service-learning lab's mission to provide experiential learning and also contributing to resolving student hunger.
SDCE: What advice do you have for those starting in the industry?
Yantiss: Keep your eyes open – there's so much happening in our industry that it's important to be aware of the big picture, as well as what's right in front of you.
Learn from everyone you can.
No matter how much technology changes our lives, basic principles remain in the supply chain – how can you get the right goods to the right location at the right time in the right condition. If you can solve that for your company, you're in good shape.