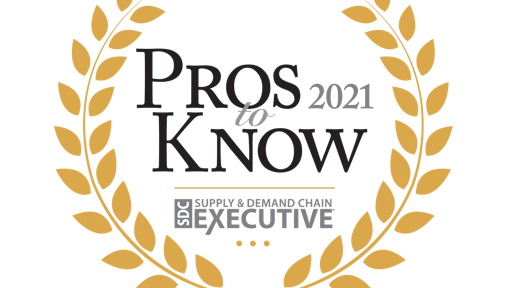 It would be a disservice to all frontline workers to just say that "2020 is one for the books." Well, sure, it is, but those working behind the scenes may view it differently.
When the Coronavirus disease (COVID-19) was first declared a global pandemic in March 2020, the world became slightly unhinged. Stock outs were normalized, schools went digital and adults worked from home. We all did our best to adjust to the "New Normal," while professionals in supply chain, logistics, healthcare and more worked behind the scenes to give us all this new life.
The COVID-19 pandemic has put extreme pressure on supply chain professionals to adapt and better prepare their networks for future disruptions. A study by Gartner found that supply chain leaders must adapt their strategies, investment and leadership style to ensure long-term growth.
"The call to action for supply chain leaders has been seemingly clear -Survive the current turn and prepare our organization for the New Normal. However, our research shows two things to be true -- survival cannot be the goal and there is no such thing as the New Normal," Lisa Callinan, VP team manager with the Gartner Supply Chain practice, said in a press release.
Meanwhile, working through the pandemic has led to several positive organizational changes, according to a study by S&P Global Market Intelligence. The survey found that 80% of enterprises agree the demands of dealing with COVID-19 have provided an opportunity for companies to make procedural or operational changes that will better benefit the business in the long run.
It is true, not all superheroes wear capes. They look just like you and me. They are the people who go into work, day in and day out, to ensure the supply chain stays afloat in a time of crisis. It is why Supply & Demand Chain Executive is happy to announce the 21st annual Pros to Know winners just one year into the COVID-19 pandemic.
There has never been a time unlike now when the world leaned on supply chain leaders to be a source of knowledge, adapters to change and mentors to future leaders, all while maintaining a level of passion for what they do. These individuals stand in the forefront as Pros to Know.
For the last 21 years, SDCE's editorial has vetted hundreds of nominations for the annual award, finding the best leaders in the supply chain industry. The Pros to Know award recognizes outstanding executives whose accomplishments offer a roadmap for other leaders looking to leverage supply chain for competitive advantage. These selected few join an aspirational list of professionals from every corner of the supply chain industry. As we have learned within the last year, the job becomes more difficult each year, but these Pros lead with grace.
Take Richard Lebovitz, CEO and founder of LeanDNA and this year's overall Pro to Know winner. Lebovitz continued his commitment to empower supply chain professionals and procurement teams with tools that provide continuous value as new challenges, such as the pandemic, arise. In just 2020, he worked with 30 manufacturers to prevent critical shortages, establish operational command and uncover working capital.
"To me, to actually get the recognition for [the Pros to Know] gives [LeanDNA] validation that what we're doing is really important. We don't really go out there and pursue a lot of recognition. Sometimes we just are quietly delivering results and really work closely with our customers. But, to not only be named as Pro to Know of the Year, but to get recognized for what we're doing – I think it's great," says Lebovitz.
Still, the people behind the supply chains are really the driving force that help them succeed. These roles are thankless and tedious, but you will not meet a group of people that is more passionate about what they do. Please join Supply & Demand Chain Executive in congratulating the winners of 2021's Pros to Know award.
Below are a few standouts.
To view the full list of winners, please click here.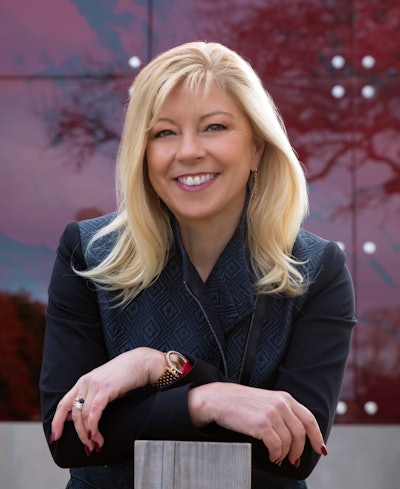 Lisa Dolan
VP of Supply Chain Planning
As the VP of supply chain strategy at ALOM, Lisa Dolan is a highly seasoned supply chain executive. Bringing 23 years of experience to the table, Dolan has implemented strategic supply chain plans that reduce costs and improve service and quality levels for some of the world's biggest Fortune 100 clients. She has designed and managed deals and contracts for over $200 million for the last 10 years. Dolan uses her leadership skills in professional organizations, serving as a board member for Women in Manufacturing, the Council of Supply Chain Management Professionals and more. She is a sought-after speaker at supply chain events and events that promote girls and women. Dolan was named SDCE's overall 2019 Pros to Know winner.
Hannah Kain
CEO and President
Hannah Kain is a veteran of the supply chain industry, serving as both CEO and president of ALOM. Kain has showed her impact as an industry leader in a plethora of ways. During the COVID-19 pandemic, ALOM was deemed an essential supply chain business in California and Indiana. She rapidly responded to health and operation mandates, managing to keep ALOM staff and facilities safe, including setting up non-essential operations staff to work from home and implementing 48 comprehensive workforce protective measures ranging from worker partitions and PPE requirements. Throughout her career, Kain has served on several industry boards and has been recognized as one of SDCE's Pros to Know over the last eight years, as well as being listed as one of SDCE's Women in Supply Chain award recipients.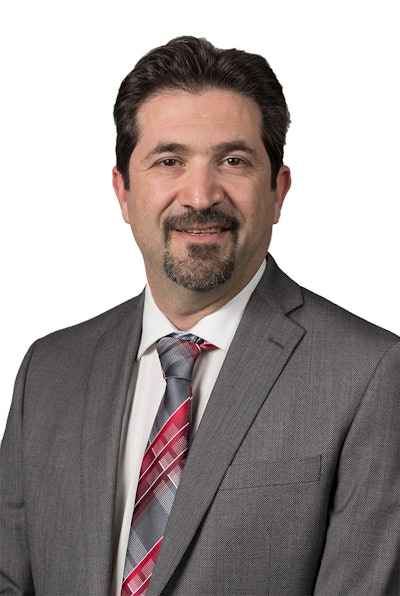 Kaveh Moraghebi
Senior Director of Quality and Sustainability
With over 20 years of experience in quality management systems and process improvement, Kaveh Moraghebi brings strong proficiency in his role as senior director of quality management and sustainability at ALOM. He is responsible for defining and overseeing the ALOM global quality and supply chain environmental sustainability programs, including management and maintenance of the ALOM ISO 9001, ISO 13485, ISO 14001, TL 9000 and IATF 16949 quality programs. Kaveh is in a position to make a positive impact on a wide range of global, social and environmental areas. His knowledge and data-driven monitoring of operational quality and safety, regulatory, industry and environmental standard compliance requirements alone puts him on solid footing to make a difference within the industry.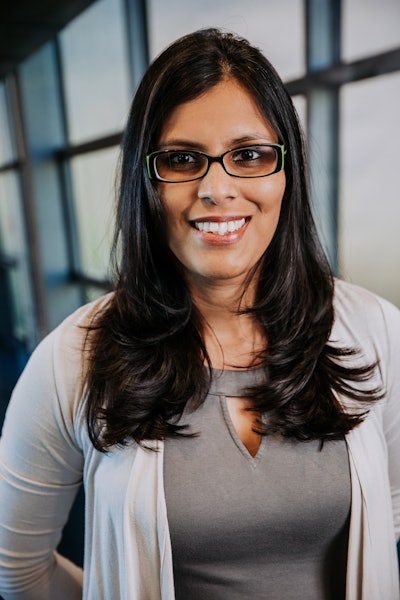 Sush Koka
Director, Global Product Marketing
Sush Koka is a source-to-pay expert with 16 years of experience, cutting her teeth in the industry as an analyst. Throughout her career, she has developed the bird's eye view of the evolving space and layered on even deeper knowledge, transitioning to the solution provider side as a product strategist and marketer. In her role as the director for global product marketing at Basware, she leads a team of global marketers and is responsible for setting the roadmap and direction of product marketing and defining successful go-to-market strategies for the Basware product portfolio. Koka is a customer-facing subject matter expert in audience-centric marketing approach, ensuring that messaging, content and campaign strategies are centered around customers' buying needs in various geographies and verticals.
Maarten Baltussen
General Manager, Europe
Maarten Baltussen brings 24 years of professional experience in global, complex software sales and projects across a number of industries, as well as business processes in different cultures and countries. His leadership in Europe has helped the wholesale distribution industry find solutions to shifting consumer preferences, managing disruptions from economic trends and more. His favorite aspect of his position as general manager is the teamwork and communication that goes into it.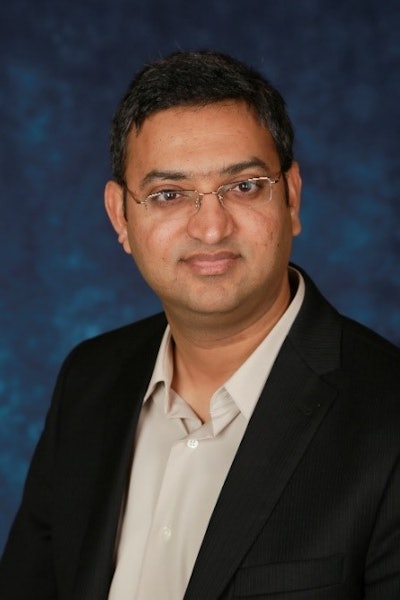 Shri Hariharan
Go-To-Market Leader and VP, Industry Strategy
As the go-to-market leader and industry strategist at Blue Yonder, Shri Hariharan has over 15 years of experience in helping companies anticipate, plan and deliver differentiated supply chain management practices. His current work focuses on assisting companies develop capabilities to capitalize on new and changing business models emerging from the convergence of consumer empowerment, network effects and AI-infused technology platforms. When the COVID-19 pandemic hit, Hariharan jumped into action and found his skills in high demand, as customers and prospects sought guidance on how to best navigate the impacts on their supply chains. With his skillset, Hariharan was able to help his customers best determine their level of exposure and provide advice.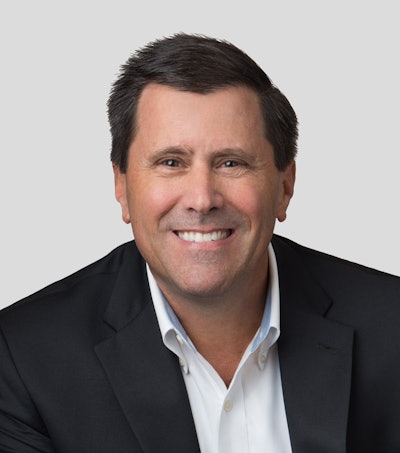 Ed Bowersox
CEO
Ed Bowersox leads CJ Logistics America as the company's CEO, diving into the company's strategy, implementation of strategic initiatives and development of key leaders of the future. He has executive oversight of the company's capabilities development and management, sales and marketing, customer operations, technology infrastructure and security and more. He was instrumental in the integration of DSC Logistics with CJ Logistics, now playing a significant leadership role in the post-merger integration and long-term planning. His collaborative, inclusive leadership style and vision unites talent from both companies to integrate solutions and activate customer value.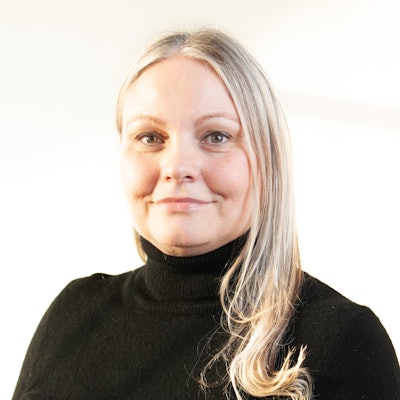 Ada Palmadottir
Quality and Validation Director
Ada Palmadottir brings more than 20 years of experience to her role as the quality and validation director at Controlant. She is a licensed and experienced pharmacist and has extensive international experience in sales, operations and marketing. Throughout the COVID-19 pandemic, Palmadottir and the Controlant team worked with a client to build a closed-loop supply chain with temperature and location monitoring for delivery and pick-up of COVID-19 test kits for the random sampling of disease prevalence. Palmadottir enjoys working with new clients and running temperature studies and trials. In addition, she enjoys writing educational content, speaking at industry events and conducting informative webinars where she can provide industry insights about supply chain management, pharmaceutical safety and technology implementation.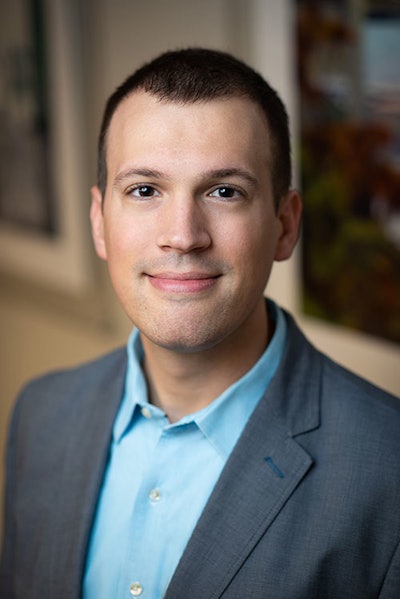 Ken Adamo
Chief Analytics
As chief of analytics, Ken Adamo helps DAT customers benefit from the company's trove of truckload pricing data, which is based on $118 billion in annualized spot and contract rate transactions. Adamo's expertise in transportation, technology and logistics is essential to the development of new analytics, models, data products and algorithms at DAT. As he works directly with customers by using data and technology to work through problems, Adamo has become tightly plugged into transportation managers and their challenges at the shipper, carrier and broker level. In addition, Adamo is a frequent panelist at tradeshows and conferences, as well as at transportation supplier meetings held by DAT and its customers.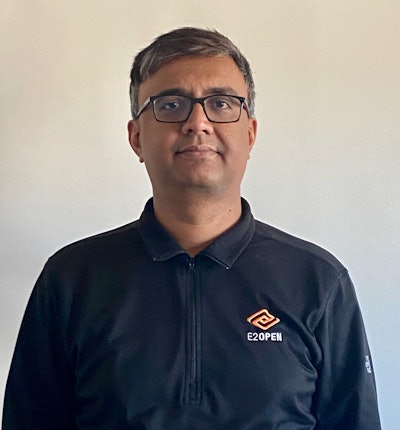 Nari Viswanathan
Senior Director, Product Marketing
Nari Viswanathan is a senior industry expert, bringing extensive experience across management consulting, product management/marketing, industry analysis, market research, consulting and more. He has been driving E2open's messaging in the holistic supply chain planning space. One of his key accomplishments is the "Blueprint for Managing Disruptions" study, which analyzed and reported on company forecasting performance during COVID-19. He is motivated by the impact of artificial intelligence on supply chains and how the next-generation supply chain planning solutions drive business value for E2open's clients.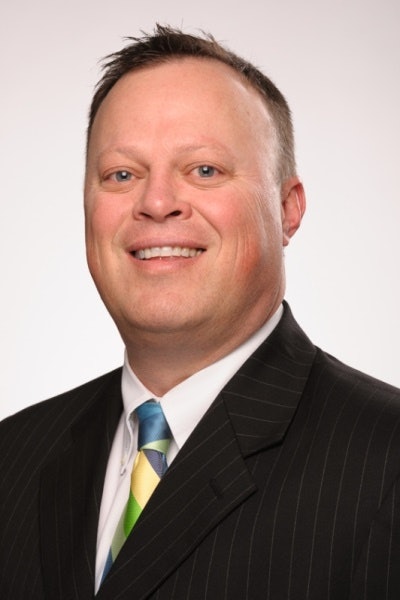 VP, Technology
Shane Smith brings over 25-years' worth of experience to enVista. In his role as vice president of technology, Smith provides management consulting on supply chain management best practices for large, established key clients, resulting in the creation of "world-class" distribution centers. Throughout his career, he has placed high importance on having in-person time with each of his customers. He has learned that there will always be challenges in the supply chain industry, so Smith provides a proof of concept to allow customers to see their recommendations in action and increase acceptance of their proposed new and improved processes.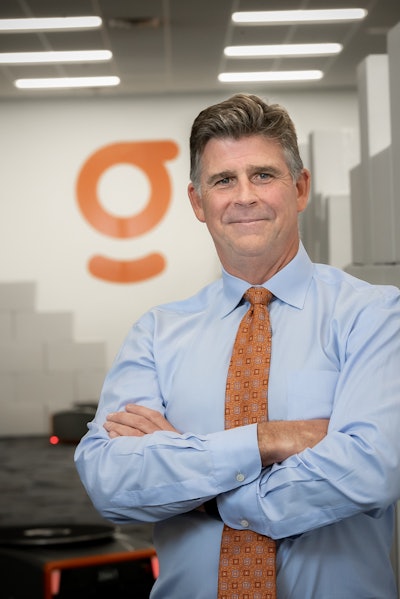 Jeff Cashman
SVP, Chief Operating Officer
Jeff Cashman brings more than 30 years of supply chain technology experience to GreyOrange. In his role, he shapes strategies that help drive solution delivery and customer success. He aims to leverage his supply chain expertise and continues to advance GreyOrange's customer-first relationship strategy, build partnerships and recruit top-notch talent. Cashman is passionate about learning new factors of the supply chain as it is always changing and growing with new technologies, capabilities and ideas.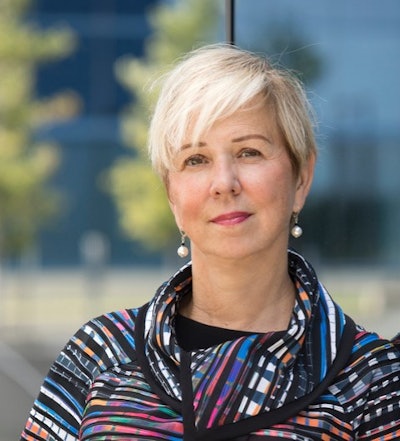 Principal
Patricia Moser is recognized as a pioneer and thought leader in procurement and supply chain internationally. She has led positive transformation in multiple sectors, both private and public, and her innovative approaches have garnered global recognition resulting in several prestigious awards. Moser has the ability to envision and inspire, leading to successful outcomes in complex situations. She has a passion for sustainability, working with organizations to embrace and implement social, economic and environmental sustainability. She is a tireless advocate for diversity/inclusion and women's empowerment, including co-authoring the book "1 Piece of Advice." Her most recent role was as chief procurement officer for a large United Nations organization, where she was able to drive transformation globally. She has now returned to her consulting practice, where she continues to supply value, deliver results and change lives.
Jill Hochstetler
Senior Manager, Logistics Operations
With 10 years of experience working in a 3PL environment, Jill Hochstetler has been in a variety of roles that have given her the experience needed to solve new challenges that her clients may face. Throughout her career, she has been involved in overseeing the execution of important client goals and initiatives, while also managing new expectations. Hochstetler aims to create an exceptional customer experience by building relationships with clients by bringing a set of creative and unique solutions to help optimize their supply chains. In 2020, Hochstetler was a key contributor in implementing an AI solution for clients. After several months of planning, researching and problem solving, the team was able to build an AI solution custom to Jarrett that enables fast and accurate truckload and expedite rates. Along with being named a Pro to Know, Hochstetler was among the women named to SDCE's first Women in Supply Chain award.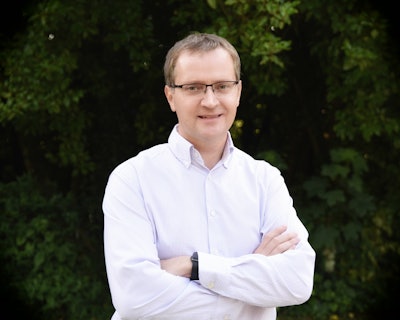 Founder and CEO
An academic turned entrepreneur, Alan Holland has a historic strategic sourcing background, from developing algorithms as a student that helped customers become smarter buyers. Prior to starting Keelvar in September 2012, Holland lectured in artificial intelligence at University College Cork, Ireland. In addition, Holland is a thought leader in how global supply chain-based companies can improve efficiency in their procurement functions, and is passionate about how AI can transform how suppliers engage with big business for win-win outcomes.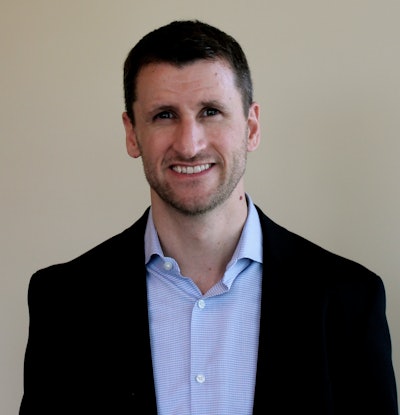 Michael Hammel
VP of Logistics and Managing Director
Michael Hammel is a tireless operator, logistical expert and company executive for Keystone Dedicated Logistics. He has spent the last 14 years helping mid-market companies drive value across their supply chain in 3PL services. During the COVID-19 pandemic, Hammel has been instrumental in supporting the supply chains by using his intimate knowledge of all modes of shipment to provide recommendations to clients to keep freight moving. His clients are provided with the highest level of treatment as their freight moves on-time, in-full and as promised. Hammel continues to leverage relationships with transportation groups to keep his client's costs at respectable levels and was able to further negotiate better than market rates for several shippers.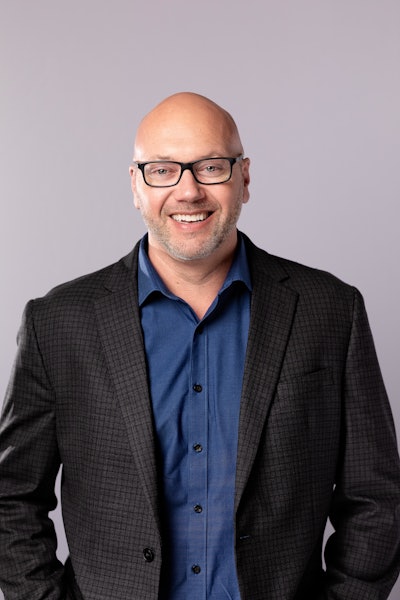 Matt Tichon
VP, Industry Strategy
Matt Tichon is VP of industry strategy at Coupa, where he serves as a thought leader for the Digital Supply Chain Twin, advanced analytics and applied AI. He has helped countless companies realize the benefits of supply chain design, interconnected supply chain decisioning and demand modeling. He leverages 25 years of experience in executive and senior-level supply chain roles spanning consulting, technology, manufacturing and distribution, and has a long history of leading supply chain transformations. Tichon is a highly sought-after speaker and accomplished author. He sits on the Executive Council for Western Michigan University's Integrated Supply Management program and was instrumental in getting LLamasoft applications into the curriculum.
Michael Johnson
VP Sales and Operations, Supply Chain Logistics
Michael Johnson is an essential member of the supply chain and logistics industry. As vice president sales and operation, he heads both the commercial and operations side of Matson Logistics' supply chain group. Always one to aim ahead of the curve, he blazes new trails in custom solution design and execution for importers of apparel and accessories. During the COVID-19 pandemic, Johnson and his team collaborated with FEMA and a mask manufacturer to launch a program to provide PPE to essential workers in just three days. His team provided all the origin logistics, moving 325 containers of N95 masks in 10 weeks.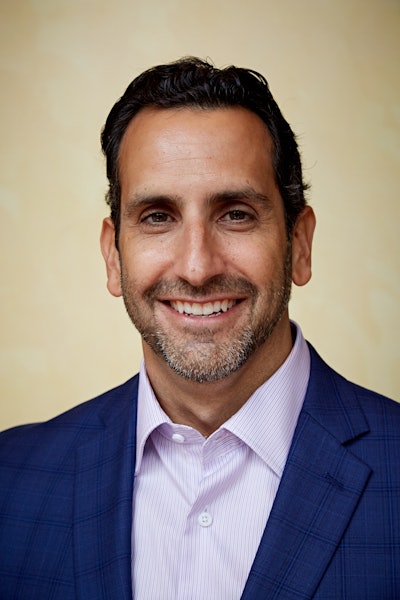 Ara Arslanian
SV, Private Sector
In his role as the senior vice president, Ara Arslanian has been responsible for the strategic oversight of the company's private business segment and driving greater market penetration of the GPO. He regularly engages with both procurement leaders and supplier executives across a variety of industries and his efforts have helped shape the modern GPO. Arslanian has extensive experience in the field of technical product sales and inventory management, written industry reports and served on numerous panels outlining the trends in the distributed goods space.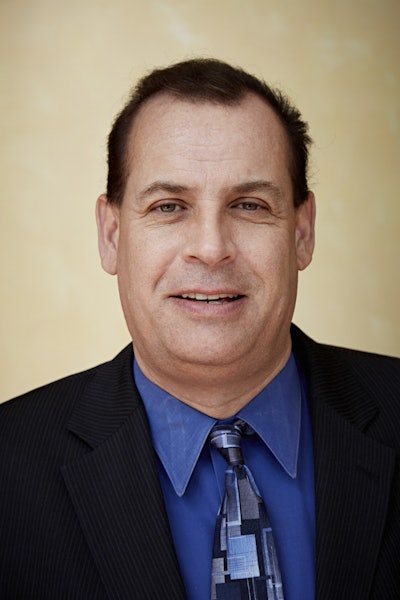 Tim Holland
Contingent Workforce Solutions Specialist
For the last seven years, Tim Holland has been representing OMNIA Partners as the contingent workforce solutions specialist. In his career, he has created the most comprehensive and largest portfolio of contingent labor providers in the GPO space. Holland has successfully negotiated world-class contingent labor contracts that have widely accepted by its Fortune 1000 memberships, saving 10-20%. Through the successful introduction and standardization of a talent whiteboarding process, Holland has helped change the mindset of many clients to more of a selective and proactive identification and selection of suppliers in the space.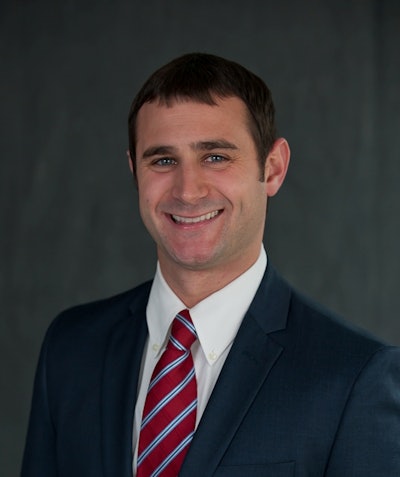 Marco Pambianco
Regional Director
Marco Pambianco has spent his entire career in the supply chain, serving as the regional director at OMNIA Partners for the last five years. During the COVID-19 pandemic, Pambianco advocated for his clients to diversify their supply sources and locate alternative PPE products such as gloves, face masks, thermometers and more. As the pandemic continued to disrupt industries, he recognized that companies were re-evaluating on how they spend funds and organized group discussions with a financial supplier for nine of his clients. Regardless of the circumstances, he recognizes these challenges within the supply chain industry and fosters a knowledge-sharing community/network to discuss critical issues and engage in conversation around innovative solutions, ideas and best practices.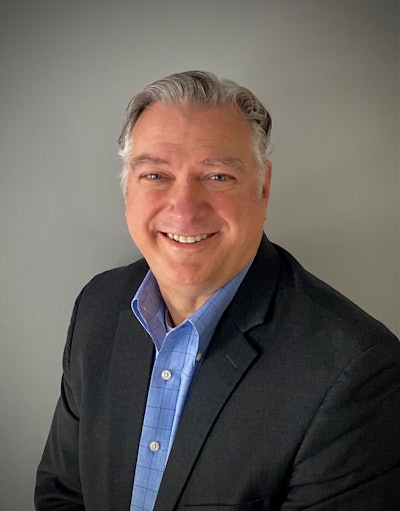 Steve Haransky
Managing Director, East
Steve Haransky is responsible for member development, engagement and management as the managing director, East for OMNIA Partners. With over 19 years of experience in private equity, management consulting and sourcing networks, delivering value to procurement and operations leaders to drive savings, operational efficiencies and improve customer delivery. In 2020, Haransky worked with countless Fortune 100 companies to deliver consultative advocacy and data analytics to drive cost savings and efficiencies. He was able to help achieve Year 1 savings exceeding 15% across 20 separate categories for private enterprises through consortium buying and shared best practices. As the pandemic began, Haransky focused his time and energy to ensure businesses were operational while continuing to drive savings and efficiencies given the changing dynamics of available resources.
Daniel Grant
SVP,Vertical Markets
Dan Grant is dedicated to growing and developing emerging, innovative vertical market opportunities for OMNIA Partners as the senior vice president of vertical markets. In his role, he provides new solutions and programs that benefit the entire community, expanding procurement's influence within organizations. He has leveraged a vast network of suppliers and supply chain professionals that collectively developed best practices in virtually all areas of supply chain. By identifying a common challenge, he finds a ready-built solution in one industry and modifies it to fit another. Grant says that solving supply chain problems is his passion.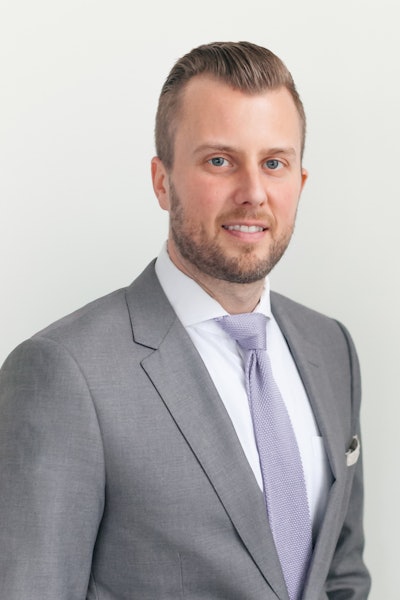 Rob Mietus
Managing Director, Central
Robert Mietus is the managing director, Central at OMNIA Partners and brings over 15 years of experience in managing supply chain, procurement and turnaround initiatives. He has managed over $5 billion in initiatives and identified over $1 billion in cost reductions and value improvements from supply chains strategies to conduct global strategic sourcing initiatives in over 50 countries. Over the last year, Mietus has led strategic initiatives for more over 20 clients, helping increase the strategic relevance of procurement/supply chain and drive significant profitability improvement.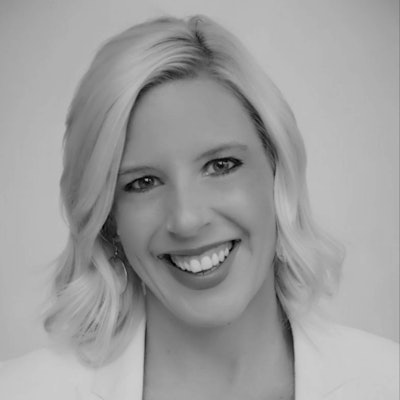 Lisa Wittmer
VP, Private Sector Sales - West
For over 20 years, Lisa Wittmer has brought experience in business and partner development to the table. Wittmer is responsible for advancing the growth of OMNIA Partners supplier programs across private and public sectors, leading a team that establishes strategic direction for various categories for supplier engagements. In 2020, she helped facilitate over 10 request for proposals (RFPs) resulting in GPO contracts offering significant savings to clients. In each case, Wittmer was successful in leading a cross-functional group across multiple organizations to ensure that programs were launched effectively within the first 90 days.

Owen

Smith
VP of Sales – New Business
Owen Smith is a strategic sales executive with extensive experience in supply chain execution software. In his role as vice president of sales – new business at Omnitracs, Smith oversees the team responsible for creating a best-in-class, go-to-market process within targeted segments to accelerate Omnitracs' acquisition of new customer logos across the portfolio. Meanwhile, as the entire supply chain community came together to collectively adapt to the changes brought on by the COVID-19 pandemic, Smith helped guide rapid digital transformation efforts, ensuring a smooth transition from paper processes to cloud collaboration. He believes leadership has been integral to ensuring that new and ongoing customers alike have the tools and abilities needed to maintain fleet operations during an unparalleled year.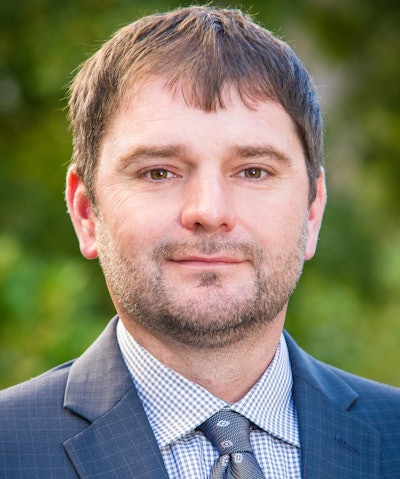 Jason Yantiss
VP of Client Services
Jason Yantiss oversees implementation and integration projects for Open Sky Group clients as the VP of client services. His 25 years of experience implementing supply chain execution systems and several operational roles has allowed him to become adept at managing multiple clients, projects and deadlines. Yantiss focuses on two key relationships – his team members and his clients. He prides himself on getting to know his clients personally and professionally and aims to become a rusted advisor, helping them make strategic operational and technological decisions. Yantiss serves as a guide and a coach to his employee teams, exposing them to growth experiences and ensuring they are equipped to help clients through organizational and technological improvements.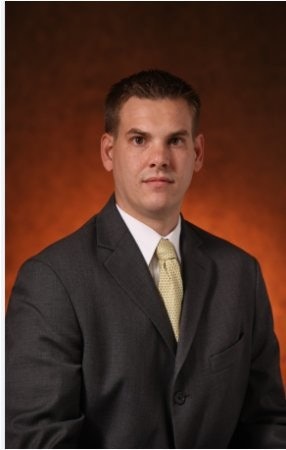 Eric Zawilinski
Director of Procurement
Oshkosh Corporation/ JLG Industries
Eric Zawilinski is an experienced supply chain leader in logistics, procurement, material management and large-scale transformation projects. In his role at Oshkosh Corporation, he has aided in reducing cost, removing waste and transforming the supply chain. He takes pride in aiding the development of numerous leaders that have helped evolve Oshkosh Corporation.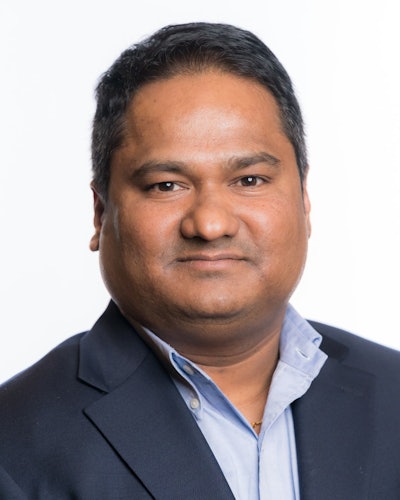 Jithendra Palasagaram
CEO and Founder
Jithendra Palasagaram founded Part Analytics in 2019, serving as the founder and CEO. Palasagaram is passionate about procurement and supply chain management, having a keen sense for how technology can disrupt traditional silo-based procurement and strategic sourcing. The favorite part of his job is helping customers understand their challenges and building solutions that help deliver successful business outcomes.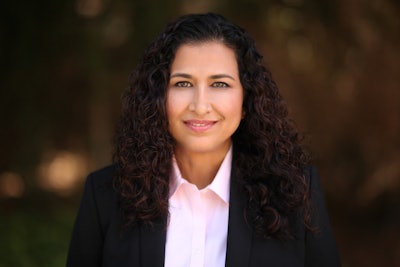 Ranna Rose
VP, Operations and Customer Success
As Resilinc's VP of operations and customer success, Ranna Rose is responsible for ensuring the continued success of Resilinc's customers' supply chain risk management and resiliency programs. With over 20 years of supply chain, supplier and commodity management expertise, Rose has a strong track record of driving world-class metric performances. In January 2020, Rose's team put together a Pandemic Readiness Assessment for 1,200 suppliers across Hubei. This allowed Resilinc to monitor over 200 sites across 202 suppliers. Suppliers were able to communicate in real time, enabling Rose's customer success team to be ahead of the curve, reporting on data, intelligence and insights for its customers.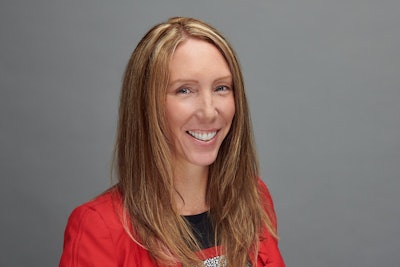 Kendra Phillips
Chief Technology Officer and VP New Products
Kendra Phillips is the chief technology officer and VP of new products for the supply chain and dedicated solutions divisions at Ryder System Inc. In her role, she is responsible for overseeing the evaluation, development and deployment of emerging technologies and digital products required to build out innovation across Ryder's supply chain and dedicated transportation businesses. She has a passion for utilizing technology for strategic improvement, development and growth. She finds that the key to success is to quickly differentiate the viable solutions from those that will only waste time and money.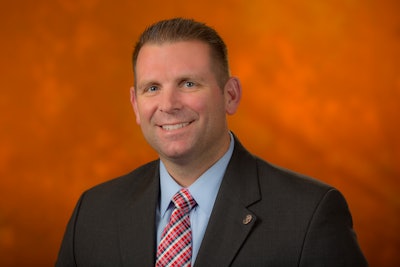 Mike Kukiela
SVP of Supply Chain and Distribution Management
As the senior vice president of supply chain and distribution management at Schneider, Michael Kukiela is responsible for leading the development of logistics solutions that deliver measurable value to the most complex supply chain through technology, processes and procedures. Under his leadership, he helped Schneider launch three initiatives to help customers achieve resiliency during the COVID-19 pandemic. Kukiela is passionate about every aspect of logistics, most enjoying interacting with the thought leaders on his team. In addition, he also finds reward in developing associates with diverse backgrounds and varying levels of experience to leadership roles within the organization. He believes the workforce must reflect society. Because of this, his group fuels the innovation laboratory concept as they are less inclined to get stuck into "group think" as they work with customers to solve their complex challenges.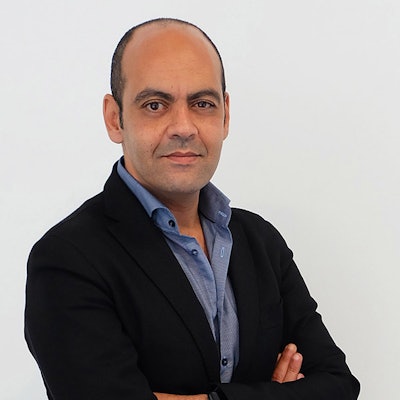 Hassan Ahmed
VP, Reliability Services
Hassan Ahmed is a technical services and operations executive for Signode with a proven track record of delivering dependable, high-volume manufacturing resources to clients throughout the global market. His expertise in organizational design and strategic planning help him deliver maximum asset turnover ratios, reduction in waste and significant bottom line growth, both to clients and to his own organization. Ahmed's leadership style is unique as he exposes himself to the dynamic world markets. His manufacturing and leadership experience allows him to deliver harmonious, reliable performance in multicultural spaces, yielding both customer loyalty and strong team collaboration and retention.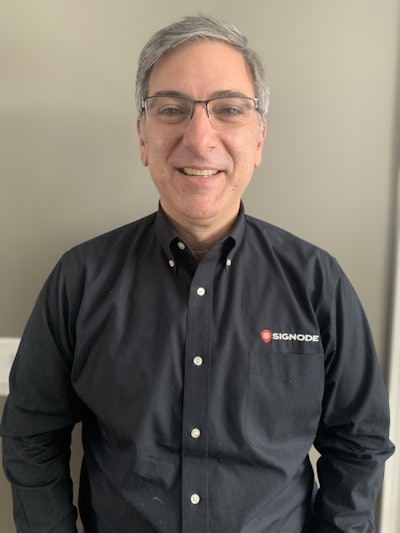 Mike Stein
VP, Marketing and Product Management: Automation and Packaging Technologies
Mike Stein is an experienced, forward-thinking executive who has a proven track record in developing best-in-class organizations and leading strategic business initiatives. Through his experience, product portfolio ownership and global market development success, he builds high-functioning teams, market-leading brands and strategic growth programs. He values and facilitates collaboration across all functions and applies his global experience to his progressive efforts at Signode.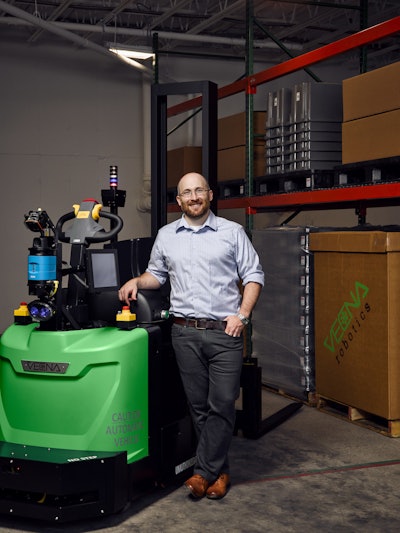 Zachar
y
Dydek
Chief Technology Officer
As the chief technology officer for Vecna Robotics, Zachary Dydek is responsible for setting the long-term product vision and ensuring the company remains the technology leader in autonomous material handling. He is also one of the key architects to Vena Robotic's world-class proprietary autonomy stack, and under his leadership, the team performs cutting-edge research in navigation, high-level autonomy, machine perception and more.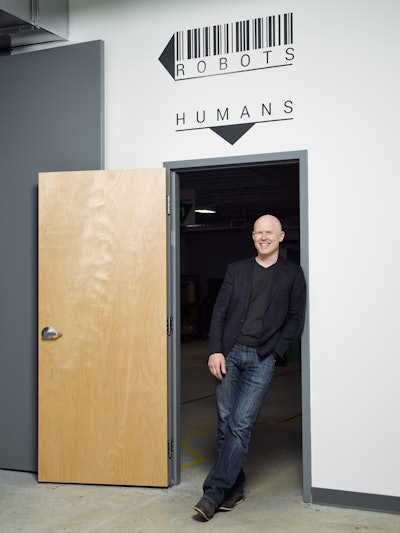 Daniel Theobald
CEO and Founder
As the CEO and founder of Vecna Robotics, Daniel Theobald brings decades of experience leading research scientists and teams of engineers in developing cutting-edge technology. He currently has 67 issued patents and more than 30 patents pending. Theobald has been at the forefront of robotics for more than 20 years, helping others advance the use of robots and AI software to improve supply chain automation. He is dedicated to the idea that technology can be used to empower people worldwide to live more fulfilling lives.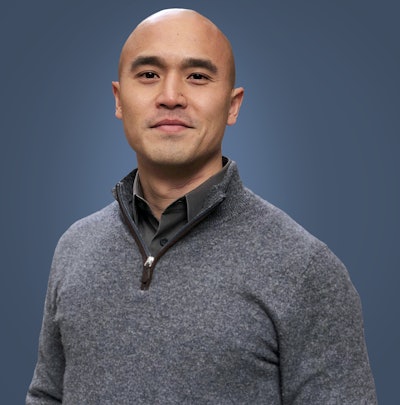 Daryl Lu
VP of Customer
Daryl Lu is an entrepreneur with a passion for strategy development and execution, making him an essential member to the Verusen team as the VP of customer. He is a huge proponent in connecting with and teaching others along with building the culture of a company. Over the past year, Lu has had the opportunity to work with some of the world's largest global organizations with extremely diverse supply chains. In his customer-facing role, he has developed robust, strong relationships with critical decision makers across these organizations, challenging members to think creatively by bringing in the power of AI and cloud computing capability technology. He empathizes and understands each customers' individual needs and goes above and beyond their expectations to ensure they are enabled to reimagine how their supply chain should work with the power of Verusen's technology.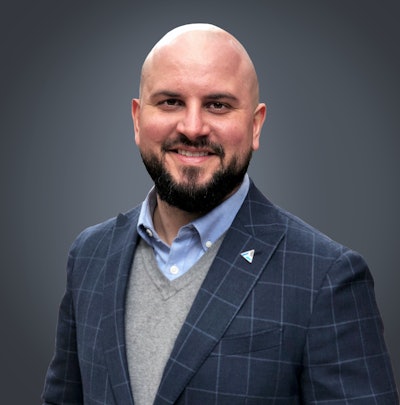 Paul Noble
Founder and CEO
Paul Noble's passion for entrepreneurship has shaped his approach for go-to-market strategies and tools, allowing him to pursue his dream of launching Verusen in 2016. Noble has spent over 10 years in the industrial supply chain working with and selling to global manufacturers and asset intensive supply chains. His passion to improve the availability of easy-to-use technologies for optimizing supply chains allows him to solve challenges with data. In the last several years, Noble has led his team forward, uniquely focused on providing customers with confidence in their data. He is proud of the culture that Verusen has built over the years, and believes that culture is key to building a digitally transformative, successful business.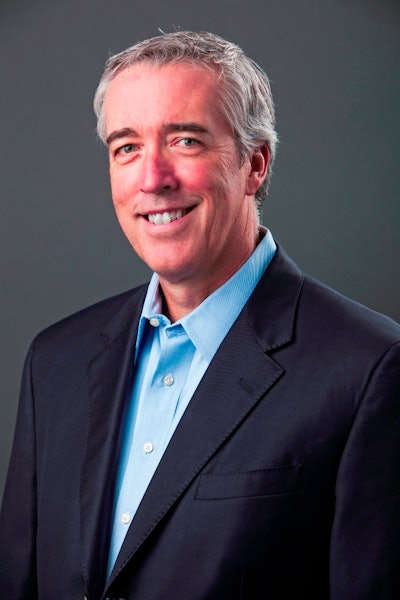 Jeff Wilson
Chief Revenue Officer
As the chief revenue officer at Verusen, Jeff Wilson brings over 20 years of experience in the supply chain software industry, transforming growth opportunities within the company. Since starting his role, Wilson has had the opportunity to inspire Fortune 1000 global supply chain leaders to reevaluate their materials inventory management strategies. His experience and knowledge of supply chain master data has established trust with potential customers because he understands the challenges and barriers of achieving clean materials. He advocates for leaders to make strides toward innovation and digital transformation, positively influencing mindsets regarding how they have tackled materials and inventory management.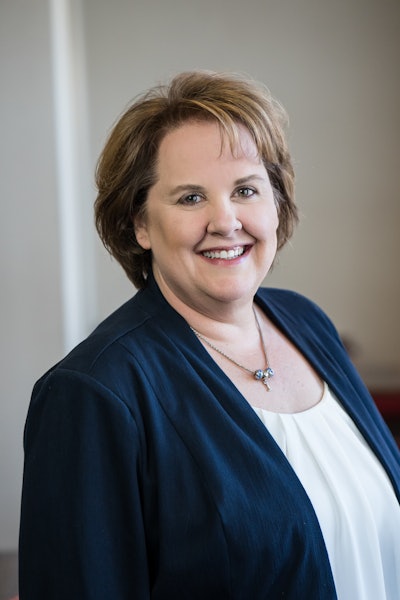 Deb Zolna
President
Serving as the founder and managing consultant of Z Consulting, Deb Zolna is focused on helping organizations transform their operations to be more efficient, effective and accountable to corporate goals and objectives. Zolna drives a unique project management methodology in which the Z Consulting team takes project management one step further and develops the product. In 2020, Zolna's team led the change of course of their service offering from transformation to global sourcing of PPE, vetting products as needed to avoid any potential scams. She was able to deliver hard-to-find items while maintaining clients' capabilities to remain operational. In addition, Zolna and her team established supply chain storage plans for new state-mandated PPE on-hand requirements, helping clients establish storage warehouses, centralize supply chain functions and strategic purchasing to meeting demanding expectations. Zolna takes great pride in supporting healthcare supply chain clients, and is passionate about improving the life of patients by ensuring that caregivers can efficiently and effectively do their jobs.
Cliff Isaacson, EVP Product Strategy; Santhosh Srirambhatla, Chief Technology Officer
Blue Ridge's primary area of focus has been on adapting/learning from user behavior. By understanding and observing users' behaviors, the company can then learn to do that for them. By being adaptive, Blue Ridge's solution learns from user behavior, and when it sees a problem, it gets ahead of users and turns the problem into an actionable recommendation. One of Blue Ridge's best practices is its LifeLine Monitoring with bronze, silver and gold-level packages. Blue Ridge's expert practitioners and consultants provide customers with personalized and ongoing attention and make periodic calls to offer proactive recommendations to customers on their service, inventory levels and sales and inform them of any issues that need their attention.
Karen Jones EVP/CMO/Head of New Products; Robert S. Brunn SVP – Investor Relations, Corporate Strategy and New Product Strategy; Kendra Phillips CTO/VP New Products, Supply Chain & Dedicated Transp; Rich Mohr CTO/VP New Products Fleet Mgmt; Mike Plasencia Group Dir. RyderVentures/New Products
Supply chain disruption will continue to be driven by accelerating demand for e-commerce fulfillment, asset sharing, next-generation vehicles, automation and data analytics. In order to get in front of this disruption, the team launched RyderVentures, a new corporate venture capital fund to invest in and partner with start-up companies developing new technologies and business models that transform the logistics and transportation industries. With more than 50,000 customers, Ryder is in a unique position to hep start-ups accelerate their development, pilot and perfect their products in real use cases, speed their products to market and scale for wide-spread adoption.