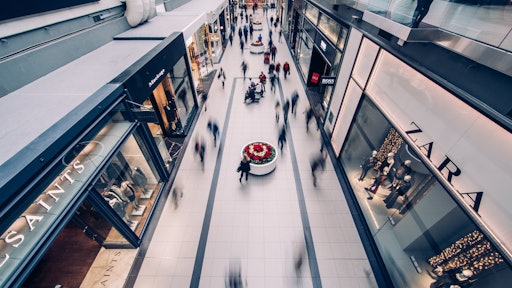 Getty Images
More than half of decision-makers surveyed (55%) believe they are completely trusted to fulfill online orders as promised, but only 38% of shoppers indicate complete trust in retailers, according to a shopper study from Zebra Technologies Corporation.
Even retail associates are wary of their employers' capabilities, with only 51% completely trusting their employer's ability to deliver or fulfill customers' online/mobile orders as promised.
"Consumers appreciate the convenience of click-and-collect and home delivery options, especially as retailers have added new fulfillment options and incentivized m-commerce transactions," says Bill Inzeo, global retail technology strategist, Zebra Technologies. "Many retailers have adjusted processes to account for the popularity of these new retail experiences and their perspective on the importance of technology is changing."
From Zebra Technologies Corporation:
Though two-thirds of shoppers plan to return to brick-and-mortar locations in the coming months, most (73%) want to get in and out of stores quickly. Some shoppers don't even want to go in a store to make a purchase.

Nearly three-quarters (73%) would prefer to have items delivered to them rather than pick up orders at the store or other location.

With retail channels blending more than ever, over three-quarters of decision makers say increasing the efficiency of online order processing and fulfillment is a priority. Nearly nine in 10 decision-makers confirm their company is now looking at ways to improve in-store pick and pack as well as warehouse fulfillment. Over one-third of decision-makers are now converting store space into designated pick-up and returns locations, which could help

divert traffic away from a central customer service desk.
"Even a single out-of-stock could drive an in-store customer to abandon their entire cart on the spot if they can place a mobile pickup order elsewhere and get everything they need," says Inzeo. "Therefore, associates need to be equipped with mobile devices and applications that enable them to help shoppers complete their in-store purchases using alternative fulfillment options."