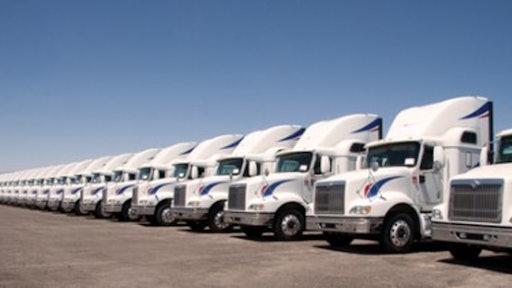 Getty Images
The marketplace model has provided the logistics sector with an opportunity for unprecedented transformation. In an industry hamstrung by a combination of decoupled, disparate systems and exceptionally relational processes, there's a better way to operate. Not just for new market entrants, but for all existing brokers and freight forwarders as well.
If a brokerage is looking to introduce much-needed digitization via the marketplace model, here are some fundamental best practices for a successful implementation.
Make it easy to participate
Marketplaces thrive on volume. The job of any marketplace operator is to remove friction in the buying and selling process and get that flywheel in motion. Step 1 is generating supply, in other words, getting sellers up and running on the marketplace.
Applied to logistics specifically, this means making it easy and lucrative for carriers to carry.
There are several ways to increase participation in a logistics marketplace:
Remove onboarding barriers. How many phone calls does it currently take to onboard a carrier? For a logistics marketplace to be successful, it must ensure shippers have a healthy density of carriers to choose from, so it is important to get carriers signed on efficiently. The marketplace infrastructure should support carrier onboarding by automating dated processes. Look to enable self-service vendor onboarding, automated contract management and seamless systems integration between the transportation management systems, fleet management systems and enterprise resource planning (ERP) solutions participants are using.
Carrier enablement. Just because a carrier wants to take a shipment doesn't mean they necessarily can. Insurance for a given shipment might be too costly, demanding or time-consuming for an individual driver to attain. By augmenting insurance coverage for carriers, a marketplace can provide more delivery services, support more shippers and provide more opportunities for carriers.
Fast payouts. Many drivers are individual owner-operators. They're not on salary. They live off the wages they work for, and they're responsible for significant expenses like gas, insurance and maintenance. Payment according to standard corporate terms, 30-120 days, is not an attractive proposition. It puts the driver at a loss and stunts their cash flow.
Payment within 5-15 days is more palatable to a driver, but in many cases, impossible for accounting teams to deliver on. However, marketplace platforms that integrate with FinTech solutions can push out payments frequently and automatically, which can be a huge incentive to get carriers on board.
Build trust into the platform
Generally speaking, marketplace trust is a three-way street between buyers, sellers and operators, but facilitating that trust falls squarely on operators' shoulders. Logistics is no exception.
The advantage of a marketplace is that mechanisms can be built into the platform that simultaneously establish trust and weed out poor performers.
Automated carrier due diligence. A marketplace is only as good as the vendors participating, so engaging a fleet of trustworthy drivers and carriers who hit their SLAs is critical to keeping shipping customers happy. There are many great tools to reduce the time and effort it takes to vet drivers. These provide background information on the track record of drivers and the status of their motor carrier licenses, eliminating the need to use lots of staff to confirm credentials.
In-platform feedback loops. Reviews are self-policing. Just as a shared rider with a 1-star rating would cause a driver to dismiss a ride request, the same logic can be applied to logistics marketplaces. Even if an inadequate carrier or shipper makes it through a vetting process by offering a seamless way for customers to leave reviews, poor performance punishes itself.
On the other hand, favorable reviews reflect well on the carrier and the marketplace. To ensure positive experiences are publicly acknowledged, a marketplace platform should automate feedback loops to incentivize reviews via email prompts or push notifications. Tales of bad work travel fast — feedback loops ensure good work does too.
Real-time visibility. Thanks to conditioning via driver tracking, marketplace users expect visibility. While customers are interested in the whereabouts of their delivery, carriers benefit from visibility as well.
Time is a critical resource for carriers, and drivers spend a lot of time waiting for a stall — losing money. If they have to wait an hour, that's one hour of not driving and one hour of not getting paid. As an operator, logistics marketplaces should support control mechanisms for reducing detention time so that shippers aren't over-ordering and drivers are compensated if they do.
Fairly adjudicate issues. When issues arise, marketplace operators are expected to be fair and transparent in their adjudication. For logistics, this translates to providing support for both shippers and carriers. Whether the problem is weather-related, damaged goods or incorrect delivery instructions, operational workflows and commerce logistics should be in place to fairly reimburse shippers and troubleshoot for carriers, who traditionally might take the hit. By bringing logistics online in a centralized platform, issues can usually be identified and solved faster.
Choose the right technology partners
Since most logistics processes are executed relationally, not digitally, logistics is greenfield for digitization. Marketplaces present opportunities to digitize small efficiency leaks, like calling drivers for route updates or the outdated process of matching shipments with carriers.
Zooming out and looking at the logistics marketplace as a whole, here's what the chosen marketplace platform should enable:
Support for multi-carrier ecommerce, FinTech and logistics. Logistics companies looking to transform digitally might see an ecommerce solution as the way forward, leaving accounting and operations for back-office employees to cover.
But this misses the opportunity to connect and digitize aspects of FinTech (like payouts and taxes) and logistics (like shipment tracking and freight capacity.) Marketplace platforms should act as a control center for the business's commerce, accounting, and logistical side.
Integrate legacy technology and modern applications. Logistics will unlikely be completely free of legacy technology any time soon. As a result, tech is needed to translate between antiquated electronic data interchange (EDI) interfaces and modern headless systems to make them more congruent. At the same time, logistics should focus on modern tools available, like algorithms that can more precisely orchestrate freight logistics and reduce waste or mobile apps that facilitate quick communication with drivers.
Intuitive use. Reducing back-office work might be the goal, but logistics has historically relied on phone calls, emails and human touchpoints. The tech might streamline and automate redundancy, but it also has to be intuitive for marketplace participants to use and should make their lives easier.
From marketplace model to marketplace build
When any broker sees itself as a marketplace operator, suddenly, logistics unlocks a world of digitization, scalability and efficiency previously only available aspirationally.
With a looming recession, trucking labor shortages and rampant supply chain disruptions, shipping and logistics companies today may not believe they have the luxury of time or the financial resources to allocate to an initiative like this, even if the marketplace model can help them solve these problems.
Fortunately, advances in marketplace technology mean that companies no longer need to budget millions of dollars or years of development. In fact, they can now get a multi-vendor platform up and running in as little as 90 days.
Logistics might be a laggard in embracing the digital revolution. But with the right approach to modernization, more leaders can emerge.