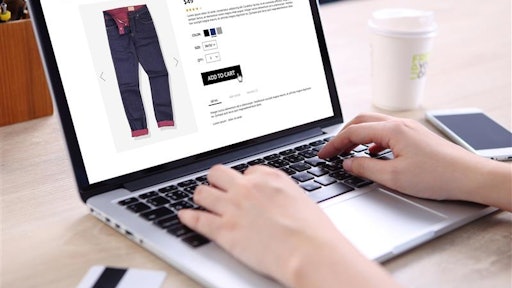 Vividz Foto/stock.adobe.com.jpg
As supply chain leaders, you know we live in an on-demand world. It has become the standard. In fact, as consumers of everyday products and services ourselves, we've all come to expect, and well, demand, on-demand service.
Everything starts online or with an app. Shopping at Amazon or buying groceries online. Tapping Lyft for a ride. Making bank deposits and payments via mobile phone. You can even buy a car online with services like Carvana.
That expectation of an on-demand experience should be no different with manufacturing, whether it's ordering end-use custom parts, prototypes, or just standard components.
The good news is that our manufacturing industry is moving toward a digital world, and those of us who are digital manufacturers have been able to deliver an online, ecommerce experience, automating the quoting, design review, and ordering process to help deliver parts faster than with traditional manufacturing processes.
However, the bad news is that, in many cases, the e-commerce infrastructure is incomplete. What do I mean? Let me explain.
While some manufacturing marketplaces have done a good job automating the front-end quoting of the digital manufacturing process, they are loosely coupled with the actual manufacturing and fulfillment on the back-end. This can mean slower than expected deliveries, inconsistent part quality, and unexpected issues.
What's needed in order to create a true on-demand, digital manufacturing experience, is a so-called digital thread, a tech-enabled, automated, fully connected infrastructure. The digital thread links up the front-end, online ordering process with the back-end, a network of connected physical machines in the factory—a smart factory if you will. The online ordering system is always communicating with machines in the physical plant—a seamless, end-to-end, wire-to-wire, digital thread—a system, by the way, that we have in place at Protolabs.
Let's face it. We live in a world of nearly constant supply chain disruptions. As we've all come to discover, those disruptions are frequent and come from a variety of sources: a pandemic, geopolitical uncertainty, bad weather around the globe, and even cargo ships running aground. My colleague Bernie Henderson, who is our director of strategic sourcing and a past contributor to SDCE, says that maybe the biggest supply chain stressor is that businesses—and in fact whole industries—have never been able to fully recover from each of these events, and these forces are now overlapping with each other, almost like a domino effect that started with pandemic shutdowns.
Along these lines, supply chains can benefit from on-demand, e-commerce manufacturing that's made possible by a fully connected digital manufacturing thread. Here are several ways:
Speed and ease of use
Online ordering through an e-commerce platform that provides user-friendly navigation means CAD part models and designs can be uploaded faster, prices can be quoted faster, and parts can be manufactured faster. Bottom line: Your parts are delivered to your loading dock faster.
Transparency
An online system allows you to track your order all along the way, just like you do when you order dinner through companies like DoorDash. Beyond tracking orders, though, this type of transparency is especially crucial when ordering parts, because there's that very large step in the middle in which you are manufacturing something. You don't want any surprises as your order moves through pricing, design, and production.
Manufacturing and design feedback
You won't encounter any surprises because an e-commerce system connected to the production floor offers design for manufacturability (DFM) analysis that enables you to, in essence, virtually manufacture your part before you physically manufacture your part. Having what is fundamentally a digital twin can be empowering and reassuring. You can adjust accordingly in real time.
Digital connects to physical
With a true digital manufacturer, the physical manufacturing process itself (the machines) will be controlled and tied to the digital and virtual design work that is done upfront in the design and quoting stage, a true CAD/CAM integration. The digital thread connection follows the part order through the entire process.
Consistency and quality
A fully connected digital manufacturing process gives you speed plus consistency, and not just the first time, but every time you order, thanks to processes that are standardized and thanks to a digital inspection step that's a part of the digital thread.
All of these benefits coalesce to create a digital manufacturing experience for supply chain managers, product designers, and engineers that's responsive, agile, fast, and, ultimately, better able to handle disruption.
At Protolabs, we've seen these benefits help companies ranging from innovative startups trying to get to market fast to firmly established companies leading the way in industries like med device, aerospace, electric vehicles, and many more. We pioneered e-commerce for manufacturing when we opened our doors more than 20 years ago, creating that seamless, end-to-end, digital thread. And we continue to refine and improve our digital platform, including a major upgrade we completed last year.
Finally, my hats off to all of you who manage supply chains in these challenging times. My hope is that the work we do on the e-commerce side of things can help make your lives a little easier, or at least a little more efficient.