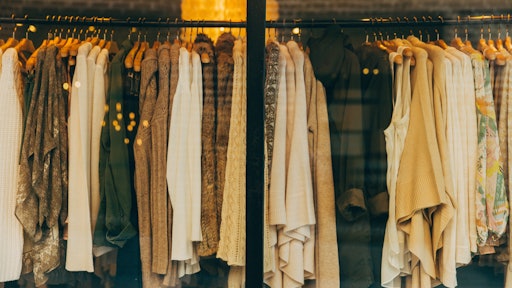 Getty Images
Following a year (and then some) with very little control, consumers are craving flexibility and transparency from the businesses they engage with. As they experience the convenience of e-commerce, shoppers today can seamlessly jump across channels by browsing in-person, then buying online or switching devices mid-search. In fact, bounce rates on social media have risen 14% since Q2 of 2020, and abandoned cart percentages climbed as high as 65% on desktop and 81% on mobile in the last year, according to Kibo's Ecommerce Quarterly Benchmark report.
Part of the bounce-rate uptick is due to the newfound ease in comparison shopping. It's become a habit, really. In addition to price comparing, if a customer can find the same product elsewhere that will be delivered at a more convenient time, or be available sooner from a nearby store's inventory, they're likely to forgo brand loyalty in exchange for flexibility. To win these customers back and regain their loyalty, retailers must ensure every customer gets the product they want, when and where they want it, by seamlessly synching the online realm with the physical store. This is where distributed order management comes into play.
What is distributed order management?
With distributed order management (DOM), retailers can meet customer expectations by automatically maximizing order fulfillment at the lowest possible cost. DOM works on rule-based procedures to work out the kinks that tend to plague supply chains. The system works to automate key functions – like order routing, shipping, inventory forecasting and reordering, inventory management and order processing – from all channels and fulfillment centers. A DOM system can streamline stock replenishment by connecting to a central platform and adjusting to preset supply and demand rules.
A DOM system can also process orders from across an organization, regardless of the sales channel, and route them to the best fulfillment center and the best shipping courier. Additionally, orders can be prioritized in the system as well. With this option, retailers can fulfil current orders, manage backorders, and prepare pre-orders for upcoming launches simultaneously. This leads to faster order turnaround times with more accuracy at lower costs.
How do retailers benefit from DOM?
The central DOM platform offers one viewpoint of every item in the inventory, giving both retail leaders and customers the transparency they seek. Previously, retailers had to choose between exceeding customer expectations and maintaining low-cost operations. For example, promising a lower cost or a quicker delivery to compete with Amazon used to jolt internal business costs. With a DOM, however, these goals can be pre-set and automatically achieved, since the system will find the best way to meet the needs of both the shopper and the seller without a risky trade-off.
Which retailers should invest in DOM?
Every retailer can benefit from DOM software in today's omnichannel retail industry, but some retailers are poised to need this advancement sooner than others. Brands with a wide selection of cross-functional operations, a long list of suppliers, or a large product portfolio should consider prioritizing DOM investments sooner rather than later.
For these large or high-growth companies, a DOM system becomes essential in consolidating data across a variety of sources. For instance, if a retailer works with multiple suppliers for different inputs, managing these relationships can become tedious. With a DOM in place, the system tracks how and when a retailer orders from their suppliers and can ensure products are never over- or under-stocked. Similarly, if a retailer has multiple warehouses across the country, DOM systems can coordinate inventory management across the warehouses, and additional factors like third-party logistics (3PL) warehouses and drop shippers. Not only is the inventory data condensed, but the DOM platform also provides real-time analytics without complicated spreadsheets, no matter how many stock keeping units the brand offers.
That being said, even smaller retailers can benefit from a DOM. The system decreases the risk of a technology or information silo by coordinating all processes together in one single data hub. This enhanced level of connectivity helps companies of any size manage data more effectively and can lead to higher profits and heightened growth potential.
What should retailers consider before choosing a DOM?
Before retailers can reap the benefits of a DOM, they must determine exactly what they want the system to do. Identifying the comprehensive and unique list of requirements for the business is the first and most important step in selecting a DOM. Common considerations include should customers be able to choose a delivery date or courier? Can customers enable recurring orders? Might these needs change as the company grows?
With these individualized points in mind, retailers can propose a wish list of core features. The landscape is such that some vendors are better prepared to help with one aspect over an another, such as different order volumes, different portfolio sizes and different timelines. It's important that retailers know what they need and find a partner willing to meet all the requirements on-time and within budget. Reviewing vendor success stories or participating in trials or demos can ensure the right fit is discovered.
Upgrade to a DOM system today
Traditional order management systems lack the flexibility needed to keep up with today's omnichannel shopper. A distributed order management system will unify the business, increase visibility in the supply chain and ultimately create a better customer experience for shoppers, no matter how they choose to engage with a brand.