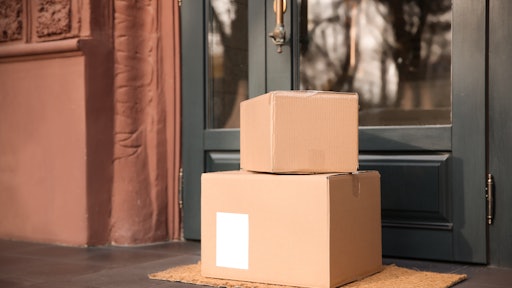 AdobeStock_321471783
Online shopping has blown up to a scale that few could have imagined just a quarter of a century ago. Online sales made up 14% of American retail last year, and that is forecast to grow drastically to 23.5% by 2025, according to eMarketer.
And, with that increase in online shopping comes an increase in e-commerce returns. A Doddle survey found that retailers' e-commerce returns practices are not keeping pace with the growth in online shopping. Nearly 75% of respondents felt retailers should be doing more to improve their returns experiences. In addition, the research demonstrated that returns were as important as payment and delivery in the e-commerce shopping process (85%, 86% and 86% of respondents, respectively).
Given the importance of the e-commerce returns process, retailers need to ensure they are not only providing top-notch service, but also need to do this while being as cost-effective as possible. If 20% of e-commerce orders get returned, a small savings on each return can add up fast. Targeting this area for cost reductions can yield both short-term margin improvements and longer-term value through a simpler, more streamlined customer experience.
What should retailers do to achieve this? Here are four recommendations.
1. Re-stock and re-sell faster
When the product is with your customer, what subsequently happens to it might appear to be out of your control. However, this is where a little bit of communication can make a big impact. It's possible to prompt customers to return unwanted items faster, so you can get them processed, back into stock and re-sold with the minimum of impact on their retail value.
A digital returns portal can enable you to follow up on goods after they've arrived with the customer ("we hope you're loving your new product, but if you need to make a return, it couldn't be easier"). Or, once a return has been booked, you can send gentle reminders to drop off the package. If it's cost-effective, you can even incentivize swift returns with discounts or a free delivery code for future purchases.
2. Don't treat all returns as equal
Different kinds of returns should be treated differently. Easier said than done, of course, but it's obvious that you ideally want some kinds of product back faster than others, and you often want different products in different conditions to end up in different places. Yet almost everyone in retail has a one-size approach to returns processing. Everything comes back the same way to the same place to be sorted out – whether it's a sock with a hole in the toe or a $200 pair of sneakers. That leaves money on the table. A smarter reverse logistics process can stop that from happening.
Rules-based intelligence is the smart technology that controls reverse shipping. With this, when a customer books a return, their reason for return can automatically trigger the application of the right method and destination. Customer just not keen? Expedited delivery gets the item back in stock quickly. Broken or defective goods? Slower shipping to a different warehouse. Ex-stock products can even be sent directly to charities or routed into recycling.
3. Obtain real insight into what's coming back
The classic paper-slip-in-the-bag return label doesn't tell you anything until it's in your warehouse or processing center. More often than not, you have no idea what's being returned until it arrives. It's hard to plan and work effectively when working blind. Taking the data from those completed paper return labels and getting it into inventory management and warehousing systems can be arduous, clunky and time consuming – especially when you have a sudden and unexpected influx of returns. All of this adds up to inefficient (and costly) resource planning. To plan your reverse logistics more effectively, you need to digitize.
At the point of booking a return, digitization can connect the customer and warehouse, giving visibility of incoming workload, the ability to plan resourcing and saving time by avoiding manual data entry.
4. Answer questions before they're asked
How's your customer service looking? Are your colleagues using their time to offer genuine sales support, or are they inundated with customers chasing refunds or following up on packages that they've returned? This is double trouble for retailers using paper returns, as it's costing valuable customer service time that could be better applied to growing business, while at the same time it's frustrating for customers who just want answers.
Once again, the power of proactive communication can come to the rescue. With digitization, retailers can push alerts to the customer at every stage of their return – through shipping and arrival at the destination, to the issue of a refund. It's a great way to improve the overall customer experience and create loyal customers, while saving valuable time.
Data clearly plays a big part at every stage, which is no accident. Timely and accurate data is absolutely crucial in reducing the cost of reverse logistics. But, it can also offer some critical business insights that can drive down overall return rate.