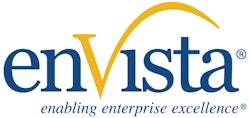 Chicago and Indianapolis—June 5, 2015—enVista, a supply chain consulting and information technology (IT) services firm, announced the launch of its new software solutions business, Enspire Commerce. enVista founded Enspire Commerce to provide a cloud-based, multi-tenant architecture solution focused on omnichannel selling, optimization, fulfillment and integration for small to mid-market retailers, distributors and third-party logistics service providers (3PLs). The Enspire Commerce Enterprise Commerce Management (ECM) platform enables companies to readily leverage and rapidly integrate any or all of Enspire Commerce's solutions, including: retail engagement/point of sale (POS), trading partner management, order management and e-commerce solutions.
enVista CEO Jim Barnes said, "Many mid-market companies face the same omnichannel complexities as larger retailers. We founded Enspire Commerce to address gaps in the marketplace for competitive solutions that solve the complexities of omnichannel inventory visibility, order routing and fulfillment execution between retailers and their stores, logistics partners and vendors. At the heart of our ECM platform is an integration framework that allows trading partners to connect and create trading partner communities. This is a very different, customer-centric approach to retail that drives revenue and profitability by capturing sales, fulfilling from multiple inventory sources and delivering a unified cross-channel brand experience to consumers."
Barnes continued, "If you are a retailer with multiple sales channels, a distributor that sells to retail or 3PL that services retail customers, Enspire Commerce can help manage your end-to-end supply chain."
Companies in this article
Request More Information
Fill out the form below to request more information about
Omnichannel Selling, Optimization, Fulfillment and Integration