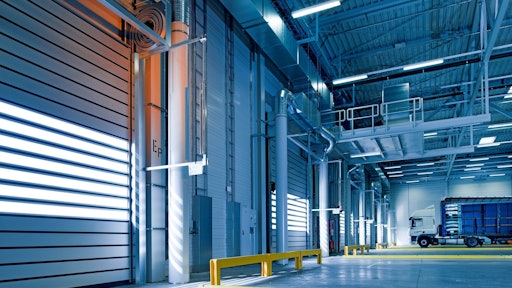 Pexels

Kenco Logistics announced the opening of a new e-commerce fulfillment and distribution facility strategically located in Jeffersonville, Indiana. This 250,000 square foot space is designed to serve e-commerce merchants as well as B2B customers and is scalable to over 660,000 square feet. The opening of the Jeffersonville site is the latest step in Kenco's ongoing strategy to provide robust solutions to serve the growing demand of e-commerce merchants.
"With the impact of the COVID-19 pandemic, many merchants have turned to online sales due to mandates limiting or preventing in-person retail transactions," said Dan Coll, Vice President of E-commerce Fulfillment, Kenco. "Although we anticipated e-commerce sales to continue to rise over time, the pandemic has created an immediate spike. The situation places further strain on mid-size companies that have faced challenges in their internal or outsourced e-commerce fulfillment operation as online customers are still looking for fast and free delivery."
Kenco is leveraging its long-standing supply chain infrastructure, including distribution, warehousing and transportation management, to expand the scope of its e-commerce fulfillment service offering. The Jeffersonville facility is supported by leading technology with pre-built integrations to all major platforms, marketplaces, and transportation carriers, making this site an ideal location for e-commerce merchants.
The location was strategically selected to allow customers to reach the vast majority of the US population in one to two days via ground transportation. This comprehensive access to US customers, along with access to several leading parcel provider hub facilities, will enable companies to optimize and streamline their fulfillment operations by reducing transportation costs through lower shipping zones and increasing speed of delivery to delight their customers.
"With this new facility, our customers will be able to access more of their growing customer base with increased ease and lower costs," said Coll. "We're excited to present these advantages to businesses as they look to adjust to the ever-changing e-commerce environment."