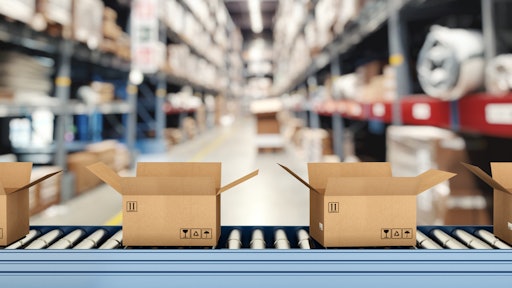 alphaspirit - stock.adobe.com
PFSweb Inc. is opening an additional fulfillment distribution center in Liège, Belgium. As a part of its operations business unit, PFS, the company operates multiple fulfillment centers to support its operations across the world. The new facility in Belgium expands the PFS global fulfillment center footprint to nine facilities.
Similar to the new PFS facility in the Dallas area announced in August, this expansion allows PFS to expand daily output capacity in mainland Europe for key client expansions as the peak holiday season approaches. The facility is near the existing Liège fulfillment center operated by PFS since 1999. This strategic location along the Canal Albert will allow for faster outbound delivery into the Netherlands and Germany, and will serve as an advantageous location for inbound product flow through boat containers.
"We are anticipating strong eCommerce growth as the global pandemic stretches into our peak holiday season," commented Zach Thomann, EVP and PFS General Manager. "The opening of our new Belgium fulfillment center is critical to our ability to reduce risk for our clients as they put an increased emphasis on their digital channels this holiday season. Additional space allows us to keep our employees safe while increasing daily volume output to meet the anticipated demand."
The first client in this facility is scheduled to go live in Q4 2020.