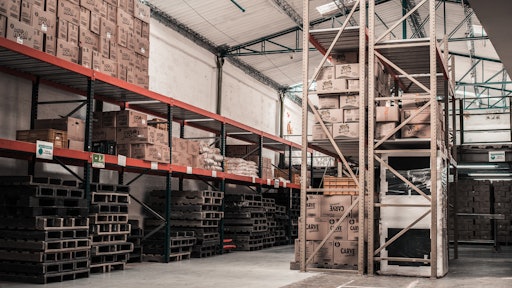 Sawinery.net
Amazon.com Inc. announced plans to open a new fulfillment center in the city of Pflugerville, Texas. The site, which is anticipated to launch in 2021, will create 1,000 new full-time jobs with industry leading pay and comprehensive benefits starting on day one.
"We're appreciative of the people of Texas for so warmly embracing Amazon into the community," said Alicia Boler Davis, Amazon's vice president of global customer fulfillment. "There are now over 20,000 Texan Amazonians working for us in the state – and we're excited to be creating an additional 1,000 full-time jobs in Pflugerville with Amazon's industry leading benefits, and minimum starting wage from $15 an hour."
At the new 820,000 square-foot fulfillment center employees will work alongside Amazon robotics to pick, pack and ship small items to customers such as books, electronics and toys.
"Serving our great city is an honor, and I am excited to see Pflugerville's continued growth during my service in office," Mayor Victor Gonzales said. "Pflugerville is a bustling area, and the addition of this fulfillment center with over 1,000 jobs shows that Pflugerville is the new frontier in Central Texas. Pflugerville's connectivity via the SH 130 corridor is a prime location for business expansion, and we welcome Amazon, a business that shares our belief that Pflugerville is a wonderful place to live and work."
On top of Amazon's minimum starting wage from $15 an hour, the company offers full-time employees comprehensive benefits including full medical, vision, and dental insurance as well as a 401(k) with 50 percent match starting on day one. The company also offers up to 20 weeks of maternal and parental paid leave and innovative benefits such as Leave Share and Ramp Back, which give new parents flexibility with their growing families.
Amazon has also pledged to invest over $700 million to provide upskilling training for 100,000 U.S. employees for in demand jobs. Programs will help Amazonians from all backgrounds access training to move into highly skilled roles across the company's corporate offices, tech hubs, fulfillment centers, retail stores, and transportation network, or pursue career paths outside of Amazon.
"We are establishing a strong partnership with Amazon and welcome the first operation of its kind to Pflugerville," said Amy Madison, Executive Director of Pflugerville Community Development Corporation. "This economic development project brings a significant capital investment, new technology and needed employment to our diverse and skilled workforce which is a comprehensive win for all."
Since 2010, Amazon has invested more than $10.5 billion into its local fulfillment center infrastructure and through compensation to thousands of employees in the state. Amazon's investments in Texas contributed an additional $9 billion into the Texas economy, and using methodology developed by the U.S. Bureau of Economic Analysis, Amazon estimates its investments in the state have created an additional 32,000+ indirect jobs on top of the company's direct hires.