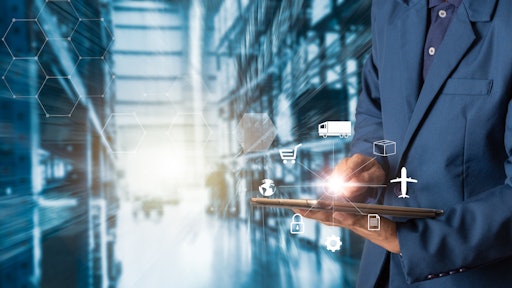 Getty Images
Zebra Technologies Corporation announced Zebra MotionWorks® Warehouse, a new location solution that modernizes warehouse operations by tracking assets, automating transactions, improving worker productivity and reducing shipping errors. Designed for warehouses with cross-docking workflows or high-volume staging areas that require quick turns, MotionWorks Warehouse can track items even while they're in motion.
Featuring Zebra's ATR7000 RTLS readers and cost-effective passive RFID tags, MotionWorks Warehouse provides real-time asset movement information throughout warehouse operations, increasing shipment and inventory visibility and bringing automation to previously manual processes. This results in improved workflows and operational predictability from more accurate data. Automated transactions enable faster order processing along with improved quality control and security while providing data integration into existing business applications. MotionWorks Warehouse integrates with most warehouse management systems (WMS) and enables workflow orchestration by issuing real-time directed workflows based on worker and asset location, providing critical issue and workflow event alerts and notifications while offering a centralized dashboard to monitor work in progress.
According to Zebra's 2024 Warehousing Vision Study, decision makers recognize the need to modernize their warehouse operations to keep up with increasing demands with 61 percent planning to enable partial automation or labor augmentation with new technologies. Meanwhile, 55 percent plan to implement real-time location systems (RTLS) in the warehouse by 2024.
Gartner, Inc. recognized Zebra in January 2020 as a Leader in the Magic Quadrant for Indoor Location Services, Global. Powered by Zebra's data intelligence platform known as Zebra Savanna™, MotionWorks Warehouse joins Zebra's portfolio of flexible and customizable, end-to-end location solutions that integrate operational and edge data from multiple sources – including ultra-wideband (UWB), UHF RFID tags, Bluetooth Low Energy (BLE) beacons and cameras – to create insights that mobilize action to solve business needs.