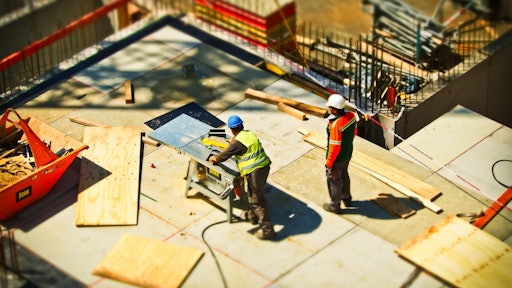 Pexels
Despite economic disruptions caused by COVID-19, industrial construction is continuing in the majority of major markets in the United States, according to a new CBRE report.
CBRE's analysis found that construction has been deemed "essential" in 16 of the top 20 markets with industrial properties under construction. Only the I-78/81 Corridor, Philadelphia, Central New Jersey, and Oakland have shut down industrial construction. However, in New Jersey and Pennsylvania waivers can be granted distribution centers that will warehouse essential products.
Speculative construction projects have largely been put on hold as well, which will create a lack of first-generation space hitting the market in 2021. The lack of inventory growth could lower the overall vacancy rate back to pre-COVID levels in the latter part of 2021, assuming that business activity rebounds by the end of this year.
While construction continues, project timelines have been delayed and extended due to such challenges as completing onsite inspections, reduced construction crews due to social distancing guidelines and delays in procuring and transporting construction materials.
"Construction challenges remain in this market, but overall the pipeline is solid, showcasing the enduring demand for warehouse and distribution facilities," said James Breeze, senior director of global head of industrial & logistics research for CBRE. "Leasing activity may slow down in the near term, but a third of under construction product is already leased. Because of this strong pre-leasing, we expect to see only a moderate increase in vacancy rates in the coming quarters."