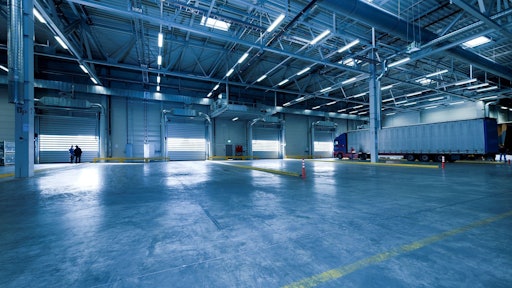 Pexels
Locix launched its SmartLPS solution that digitizes, analyzes, and displays real-time and historical operations for workers, assets, and inventory in warehouses through its patented WiFi-based local positioning system (LPS). Locix demonstrated the efficacy and accuracy of the solution through an extended trial with MITSUI-SOKO Supply Chain Solutions (MSCS) and Prologis in an operating distribution center in Ichikawa, Japan, proving sub-meter-accurate real-time positioning of workers and forklifts, integration with their warehouse management system (WMS), and comprehensive visibility into warehouse operations through historical analytics and report generation.
As e-commerce rapidly expands and evolves, customer expectations for faster delivery times require warehouse and logistics providers to dramatically change how they operate. These market shifts are causing an explosion in the number of warehouses, urbanization of warehouses and fulfillment centers, and increased pressures on labor forces, transportation and real estate costs. While warehouse management systems (WMS) have improved operations, today's WMSs lack real-time and spatial context to meet this ever-increasing demand. Locix's SmartLPS™ addresses this critical gap by augmenting WMS capabilities with the reality of where workers, assets and inventory are located and previously travelled to provide actionable information to warehouse operators.
SmartLPS leverages Locix's patented WiFi based Local Positioning System (LPS) platform to collect spatial and sensor data from workers and assets without the extensive installation and high infrastructure costs of competing solutions. SmartLPS™ enables sub-meter spatial accuracy in real-world, dynamically-changing environments, using patented cloud-based algorithms to overcome absorption, reflection and bandwidth limitations.
"Real-time spatial context and actionable visibility in distribution centers is essential for the modern day supply chain," according to Mike Yamada, President, Prologis Japan. "The extended trial we conducted with MITSUI-SOKO Supply Chain Solutions and Locix now allows us to offer our customers an innovative and cost-effective solution to address this critical need."
The SmartLPS solution was tested in the MSCS-operated and Prologis-owned facility in Prologis Park Ichikawa, Chiba over three months, covering 6,250 sq. m. of active warehouse space – capturing over 5 million locations and tracking over 12 million meters of movement within the warehouse.
The trial validated the following key features of the solution:
Sub-meter level real-time location and tracking of workers and assets on SmartLPS™ Web Dashboard
Key activity statistics including total time in motion, distance travelled, activity rate and utilization rate
Path view for workers and assets
Zone-based time and activity analysis
Worker level picking data, distance travelled per item picked
Custom heatmap view for workers and assets
WMS Integration via REST API
"Locix's innovative SmartLPS solution has impressed us with its overall performance in our distribution center," according to Takeharu Haga, Senior Vice President, MITSUI-SOKO Supply Chain Solutions. "SmartLPS enables real-time visibility into the movement of workers and assets to gain unique insights and drive intelligent decisions, helping us to improve our supply chain operations. By integrating our WMS data into the Locix platform, we now have a single interface to monitor worker and asset utilization, track distance travelled and picking efficiency, view and adjust inventory placement, and optimize our assets and scheduling."
"Our SmartLPS solution elevates local positioning solutions in challenging real world environments to the next-level," said Vik Pavate, CEO, Locix. "It has been a privilege to work with industry leaders – MITSUI-SOKO Supply Chain Solutions and Prologis Japan — to validate this breakthrough solution."