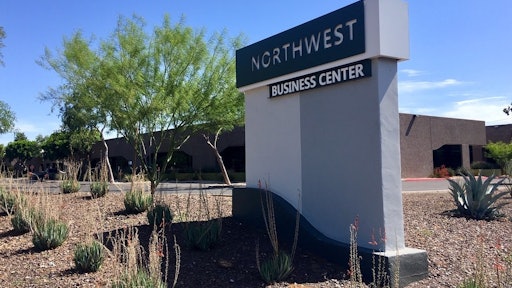 ForwardX
ForwardX Robotics announced the opening of a new international test center in Phoenix, Arizona. Located within Northwest Business Center, at 9013 N 24th Ave, Suite 6, the new test center will act as home base to a growing team of application engineers, deployment engineers, and project managers as ForwardX expands its reach in the U.S. market.
"At ForwardX, we're devoted to developing industry-ready solutions that are highly effective, safe, and reliable. With the opening of our latest international test center, we hope to show our clients that their success is of paramount importance to us," said Viktor Wang, Senior Product Director at ForwardX Robotics. "We're happy to welcome anyone interested in transforming their facility to join us in Phoenix soon."
The opening of its newest test center marks the second opening in as many months for ForwardX, with the unveiling of its U.S. headquarters in San Diego last month. With industry experience around the world, ForwardX has set its sights on the American market with its range of visual Autonomous Mobile Robots (AMRs), using state-of-the-art computer vision technology to address real issues in the logistics, manufacturing, and retail industries.
"With the AMR and AGV market set to grow more than 50% annually, we see that there is a real need for reliable methods of automation. With our turnkey solutions and technological edge, we have made it our mission to help clients transform their operations as quickly and effectively as possible," said Nicholas Temple, VP of Sales Americas at ForwardX Robotics.