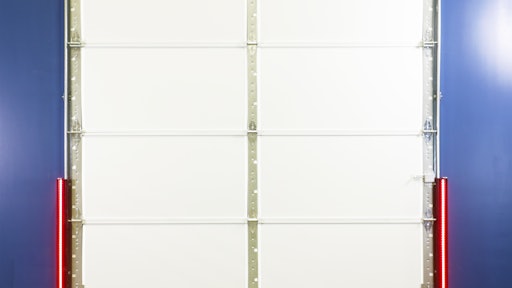 APS Resource announces the launch of the Impact-A-Track LED. This game changing addition to overhead door track protection provides a sleek design that saves space and protects against damage in high-traffic warehouse areas all while lowering costs.
With a low profile and wrap-around design, the Impact-A-Track LED makes for an easy and unobstructed dock opening. It's constructed with Ultra-High Molecular Weight (UHMW) Polyethylene and features added red and green LED lights that effectively communicate restraint status.
The Impact-A-Track LED is designed to protect door tracks against forklifts, pallet jacks and other equipment in high-traffic warehouse areas. Packaged in a set of two, the new product can also be relied on to communicate restraint status and deflect impacts while utilizing only a small footprint of your active work area.
"We are very excited to release the Impact-A-Track LED. The Impact-A-Track is a proven technology that has been used by our TKO Dock Doors division for years. A dual purpose product, it does an amazing job relaying restraint status while protecting your door tracks in the process. The LEDs create a red or green runway into the dock area. We offer the only secondary restraint lighting system that is designed to be impacted," APS Resource Aftermarket Sales Manager, Mark Smith says.