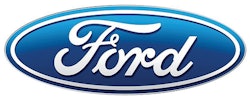 Burlington, MA September 23, 2002 Ford Motor Company Europe has tapped a solution from software company Enigma to build its browser-based electronic parts catalog (EPC) for both CD/DVD and Web in a bid to more effectively reach users in the dealerships and independent shops that service Ford vehicles.
Ford is counting on the browser-based EPC, which is based on Enigma's 3C Version 8, to allow the company to deliver up-to-date information to more than 18,000 parts and service personnel at a lower cost while reducing the distribution time of materials from days to hours through the use of the solution's dynamic update capabilities.
Ford will endorse the electronic catalog and promote it to its dealers as a Ford-certified EPC over the next six years. The auto company has the option to expand the catalog to other regions as part of a worldwide EPC solution, as well as the option to use Enigma's technology within additional Ford brands, such as Jaguar or Mazda.
Ford can also roll out a Web- and CD-based collaborative environment to allow users to share technical tips and feedback with Ford. The Web-based electronic parts catalog can be integrated with the Ford ordering and warranty management systems, and with repair and maintenance data in the future.
The browser-based CD/DVD EPC will integrate with various dealer management systems through an XML-based protocol that will be developed by Enigma exclusively for Ford. Enigma says that its 3C Platform will ultimately allow Ford to deliver an extensible Web-based EPC that combines parts illustrations and service information.
"Ford is taking a leadership position in the automotive industry by making a strategic commitment to the aftermarket," said Jonathan Yaron, CEO of Enigma. "This technology investment will enable Ford to streamline its relationships with dealers and independent shops in Europe and be a model for increasing efficiency, customer loyalty and revenue."
Ford Europe is the latest auto industry win for Enigma, which already provides solutions to Mazda, Peugeot and Rolls-Royce.
Companies in this article