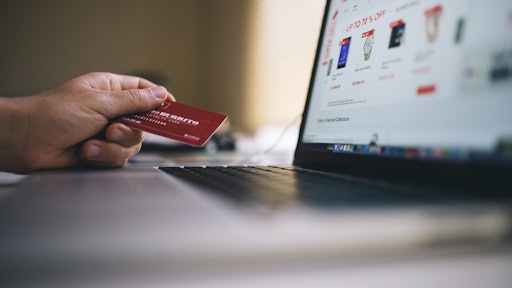 Pexels
According to the Reverse Logistics Association, returns are costing supply chains $50 billion each year, and that number is only expected to increase as e-commerce continues to grow.
More than $550 billion worth of returns are made each year, and as many online retailers offer free shipping on returns, operations are taking a hit in profits
Free shipping on returns is something that consumers have grown to love and expect from online shopping. In fact, a survey from UPS found that free shipping is the biggest determinant of a positive returns experience, with respondents saying that the returns experience influences whether or not they will purchase from the retailer again.
Amazon is continuing to disrupt the industry by extending its free-returns policy to cover numerous products that were not previously covered, such as household items and kitchen appliances. More often, companies are investing in their reverse logistics operations. According to ToolBox Tech, hubs are designed and equipped to deal with uniform packaging and bulk-loaded pallets to ease shipments out through delivery bays in order to deal with an influx or returns.
Starting Jan. 2, it is expected that consumers will return 1.9 million packages into the UPS network - a 26% increase from last year's peak returns day.
Meanwhile, social media commerce will cause one-in-five online shoppers to return more items, according to research from Advanced Supply Chain Group.
Nearly 34% of surveyed consumers will make more impulse buys as social media is making it easier to buy products through in-platform selling tools. Meanwhile 63% of these impulse shoppers will end-up sending more of their purchases back to retailers, accounting for a fifth of all online shoppers making more returns.
"Social media commerce is one of the biggest trends affecting e-commerce and is fast evolving. Platforms are changing from simply advertising products to offering a direct buying experience. This is supercharged window shopping – consumers can act quickly and easily on impulse. While this will see more purchases returned, it's something retailers need to embrace," Ben Balfour, Commercial Director at Advanced Supply Chain Group comments. "Omnichannel retailing has been evolving towards this seamless shopping experience and, for the consumer, returning items is becoming a typical part of their purchasing. It's something they expect to do and is very much part of the future of e-commerce."
However, in the coming years it is expected that there will be centralized warehouse centers dedicated to reverse logistics operations. Employees can be dedicated to solely returns, delivering benefits to companies.
In addition, companies will also begin using third-party services. In October 2019, FedEx and Walgreen partnered together to allow consumers to drop their online returns at Walgreens stores, while Amazon is utilizing Kohls as well.