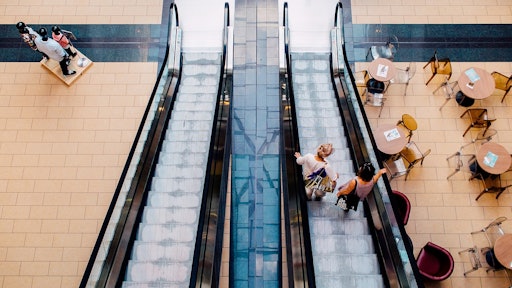 A study conducted by Retail Systems Research (RSR) and sponsored by Symphony RetailAI, shows enhanced supply chain efficiencies by retailers from previous years, but clear room for improvement in fulfillment strategies, demand forecasting, and inventory accuracy and visibility.
"For as long as we've conducted this particular supply chain benchmark, we've called the supply chain the 'next big thing,'" says Brian Kilcourse, managing partner, RSR. "This year's findings show that statement is still true, with retailers making serious investments in supply chain efficiency. Retailers understand that they are challenged to assess demand with a greater accuracy than ever before and to fulfill that demand in the ways that consumers expect. Our research shows that retail winners are confidently investing in new data and technologies to improve their supply chain through better forecasting and execution."
Top concerns grow more pressing
While 80 percent of respondents claim that their supply chain is a business strength, there were two notable problems from last year's survey that continue to put pressure on retailers: speed of fulfillment and the changing pattern of consumer demand. While these problems were pervasive in 2017, they've become even more pressing in 2018, as both saw double-digit percent increases among respondents claiming them as a top concern (59 percent and 51 percent, respectively).
As the divide between those who address concerns and those who maintain the status quo becomes starker, consumers become less forgiving. With shopper loyalty hanging in the balance, the requirement for retailers to identify areas of improvement and deploy innovative solutions at a more aggressive pace becomes more critical.
Data-driven demand forecasting is considered valuable, but not universally implemented
One of the primary distinctions for retail winners is their accelerated and more advanced implementation of new data to improve demand forecasts. Seventy-seven percent of both retail winners and non-winners indicated that data from past promotions is "valuable" to their forecasts. Yet while 72 percent of retail winners have incorporated new promotions data into their forecasting and are satisfied, only 45 percent of non-winners have done so. Even more notable, non-winners are falling behind in leveraging data across the enterprise: event data, competitive pricing data, sentiment analysis, and weather data, among others.
In this year's report, 50 percent of non-winners cite improved forecasting as their greatest opportunity, while only 26 percent of retail winners see room for improvement in this area. This not only means that retail winners are already starting to apply a more nuanced approach to forecasting—and that those who wish to remain competitive should follow suit—but also that differentiation among retail winners will become a matter of identifying and deploying further innovations not yet in the mainstream.
Issues related to inventory are at play for all
Retailers at all levels of maturity share similar challenges with inventory accuracy and visibility, but how they address it defines their success. The study found that inaccurate inventory levels in stores are of concern to 38 percent of retail winners and 37 percent of non-winners. Where we see the variance is in whether they have too much or too little stock to meet demands: retail winners are more often challenged to replace out-of-stock fast-moving goods, while non-winners consistently have too much inventory. Improving forecasting processes will diminish inventory challenges, which is why it's no surprise non-winners see it as a top priority.
"Retailers know just how far-reaching the supply chain's impact is, but it's interesting that 96 percent of retail winners see corporate performance impacted by the supply chain, while just over half of non-winners express the same confidence," says Patrick Buellet, chief strategy officer, Symphony RetailAI. "This sliding scale of confidence is seen in the varying priorities for the two groups defined by the RSR report. Symphony RetailAI is seeing significant advancements in forecasting veracity with the use of AI and machine learning in the supply chain, and we look forward to playing a role in retailers' 2019 initiatives to manage inventory more effectively and gain visibility into every part of the supply chain."
RSR conducted the online survey from August to October 2018 and received answers from 96 qualified retail respondents. Read the full report with RSR's recommendations: "Supply Chain Management 2018: In Service of the Customer."