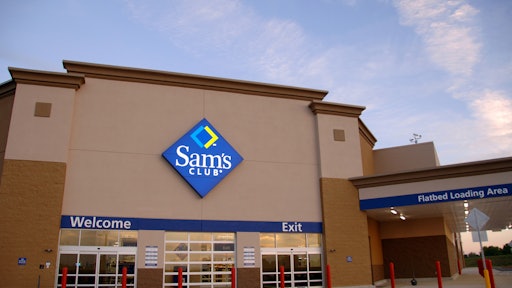 A Chicago area Sam's Club that closed earlier this year will be repurposed as an e-commerce fulfillment center for the retailer, The Chicago Tribune has learned.
The center will be a regional hub for purchases made online by Sam's Club members and serve customers in a several hundred-mile radius of Chicago, Kevin Thompson, Walmart's director of public affairs and government relations, tells The Tribune.
Once completed, it will be the second Sam's e-commerce fulfillment center, with the other being in Memphis. The Memphis fulfillment center, which was formally unveiled in June, also is in a space previously occupied by a Sam's Club store. The company said the conversion took four months to complete.
The retailer had been looking for a Midwest location for a second center. The Chicagoland site's access to airports, freight rail lines and interstate highways were a contributing factor into the decision to locate there.