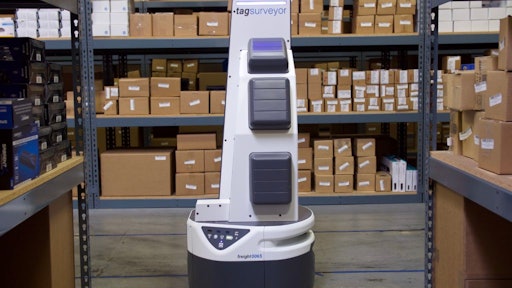 Fetch Robotics, which makes mobile collaborative robots to automate warehouses and factories, just landed $25 million in backing during its Series B.
It's the latest example of the gold rush currently underway for companies providing quickly-deployable automation solutions for e-commerce operations.
Consider the urgency: Cyber Monday sales were more than $6.5 billion, and online sales on Black Friday topped $5 billion, according to Adobe Insights. That's putting a lot of pressure on warehouses and logistics centers.
Fetch's autonomous robots, which can navigate unstructured spaces like warehouses autonomously to pick and place SKUs and collect inventory data, provide a nimble, cost-effective solution. That's important, because it solves a big problem facing warehouse and logistics center operators: how to scale up automation to keep pace with Amazon and other big retailers without incurring significant downtime.
To read the full original article, please click here.