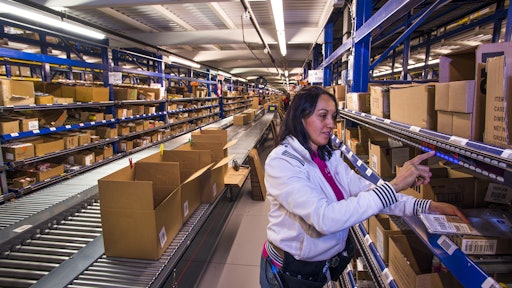 According to a newly released study by Dotcom Distribution, a logistics and fulfillment firm specializing in emerging e-commerce brands, 87 percent of online shoppers identified shipping speed as a key factor in the decision to shop with an e-commerce brand again. The new study, "How Fast Delivery and Quality Packaging Drives Customer Loyalty," underscores the importance of shipping speed and package aesthetics in the customer experience.
The study found that 67 percent of online shoppers would pay more money to get same-day delivery if they needed the package by a deadline, such as an anniversary. Comparatively, 47 percent would pay more for same-day delivery simply because they wanted their package more quickly, demonstrating that consumers distinguish between a need and a want, yet desire fast shipping when available.
According to the study, speed isn't the only factor that influences customer loyalty and brand perception. Consumers care about aesthetics, too. In fact, 40 percent of online shoppers said they would be somewhat more likely or much more likely to purchase from a retailer that offers premium packaging. The same percentage of shoppers said that branded or gift-like packaging affects their perception of the online retailer that shipped the item.
Dotcom performed a year-over-year comparison of how branded packaging affects consumer perceptions:
Branded packaging increasingly impacts brand perception. In 2016, 68 percent of online shoppers reported that branded packaging makes the brand seem more upscale, compared to 60 percent in 2015.
Customers expect more. More than half (61 percent) said that branded aesthetics get them more excited about receiving/opening the package, compared to 49 percent in 2015.
Packaging has a direct connection to value. Almost half (44 percent) claimed that branding reinforces that the product was worth the cost, compared to 45 percent in 2015.
Customers want packages that represent the brand identity they know. Seventeen percent said branded packaging reinforces that the brand is relatable, compared to 18 percent in 2015.
"Our most recent data study helps retailers identify how they can increase brand loyalty via shipping practices; it also shows how customer expectations are increasing year over year," said Maria Haggerty, CEO of Dotcom Distribution. "E-commerce is taking over the retail market, so brands must ensure they take advantage of the opportunity to deliver the packages that customers expect in the most personal way. Fulfillment and a coveted unboxing experience is a huge part of that."
Dotcom analyzed the online shopping experience, and identified the characteristics that retailers must provide to win customers and create lifetime value for them. Below are other noteworthy findings from the study:
Quick shipping builds trust. Forty-four percent of online shoppers said faster delivery would increase their trust with a brand.
Consumers want transparency. Forty-seven percent of online shoppers chose not to order from a retailer again because of lack of visibility into the status of a package throughout the fulfillment and delivery process.
There's an opportunity for reaching new customers. Half of online shoppers (50 percent) said the use of branded or gift-like packaging for online orders makes them more likely to recommend the product to friends.
Consumers want brands to go above and beyond. Over half (55 percent) of online shoppers said they would be somewhat more likely or much more likely to purchase from a retailer again if they ordered a package online and it came with a free giveaway.
"It's increasingly important to leverage customers as brand advocates," said Haggerty. "In e-commerce, retailers are learning what they have to do to encourage customer loyalty and increase positive reviews about their brands. As we've known, shipping, the pack-out experience and considering customer demands helps customers understand that brands care about them and what they want. Our study gives retailers better insight so they can achieve that."
Dotcom provides a variety of services to growing brands. The company offers multichannel fulfillment, e-commerce fulfillment, membership and subscription, drop shipments, kitting and assembly, freight management and global logistics. It also houses a full-service e-commerce photography studio that provides clients with high-quality images, allowing brands to better drive conversation rates and enhance the normal customer experience.