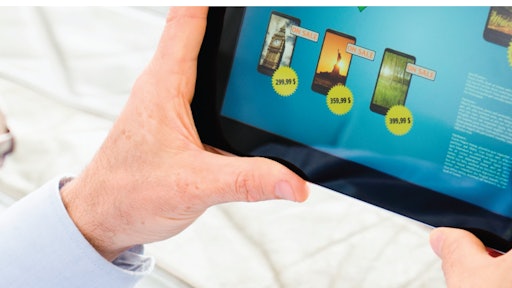 New York—April 27, 2016—Business leaders looking to improve the quality of their customers' digital experience agree they do not know where to start, according to research published by Actual Experience. Four out of five C-level executives know that digital experience quality is critical to business success, but more than half (55 percent) do not know how to identify the issues that affect quality.
It's vital that business leaders embrace the next phase of the digital transformation if they're going to succeed. Actual Experience's research shows that business leaders in North America, the UK and Ireland appreciate the value of consistent digital experience quality (89 percent agree it's crucial to company success over the next two years). However, they claim their biggest barriers to improving digital experience quality are identifying the specific quality issues that need improving (49 percent), cost (43 percent) and knowing where to start to develop a strategy for improvement (34 percent).
In a world of constant digital transformation, customers and employees demand consistent quality of digital products and services, and failure to meet this expectation results in customer churn, reduced employee productivity and lost revenue. If businesses are going to meet this demand, they need to refocus their investments. Actual Experience's research found that the more digitally savvy business leaders are already doing so, with 57 percent refocusing investments and resources on data and analytics, and 51 percent investing in quality of digital experience.
According to Actual Experience CEO Dave Page, "With the proliferation of digital products and services, digital experience quality is more critical than ever to overall business success. Leaders understand there is a significant business impact and are focused on improving their digital quality, but despite their digital maturity, they just don't know how."
"But for the first time, new technology is allowing organizations to see everything that impacts digital experience quality," continues Page. "By understanding the experience of the end user, be it a customer or an employee, businesses are able to focus their resources on achieving consistent quality and improving business performance."