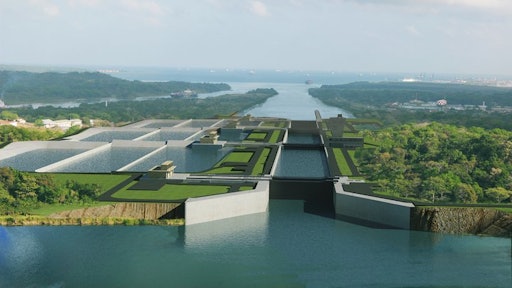 March 24, 2016—Panama will inaugurate its newly expanded canal on June 26, nearly two years behind schedule, the head of the state canal authority said.
"With the inauguration of this project, we will claim once again our historic vocation as a route of transit and a meeting point of civilizations," the Canal Authority's CEO Jorge Quijano said at a ceremony alongside Panama's President Juan Carlos Varela.
"We are aware that the enlargement work has not been easy," Varela added. "Despite the setbacks, successful progress has been made toward its completion."
The massive, multibillion-dollar project had originally been scheduled to end in October 2014 but has been successively pushed back. It has suffered construction and labor problems, legal issues and the discovery of fissures in one of the widened locks.
To read the full story, please click here.