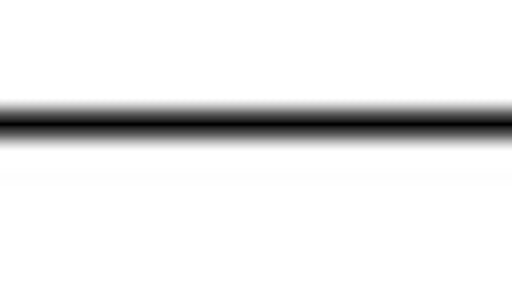 Chicago — June 1, 2011 —
With the $5.25 billion
Panama Canal
expansion project under way, U.S. corporations are eyeing their options on how they can best capitalize on larger ships soon to be heading towards the U.S. Now real estate consulting firm
Jones Lang LaSalle
has identified three major trends that U.S companies should consider when evaluating their real estate and supply chain options.
"The expansion will allow the Canal to accept ships nearly twice the size of current capacity allowance. This is likely to forever change the U.S. port system as we know it today," said
John Carver
, head of Jones Lang LaSalle's Ports Airports and Global Infrastructure group. "With the Panama Canal project under budget and on target to open in 2014, the amount of growth and investment within the broader logistics universe will be exponential, impacting everything from shipping and rail line construction to warehousing and terminal development around the world."
Carver noted that port authorities have been preparing for the Canal expansion ever since the U.S. turned over control of the canal to the Republic of Panama in 1999. "Since then, the country has attracted capital investment from around the world, ensuring its ability to accommodate increased traffic demands and the future trend towards larger, deep-draft vessels," Carver said.
According to Jones Lang LaSalle, the Canal expansion has also fuelled three emerging trends in industrial real estate:
1. Oil price volatility and slow steaming = more storage
The Panama Canal expansion opens up more opportunities for energy savings. Higher fuel costs are driving the need for slow steaming to reduce shipping costs. This means shippers are adopting slower delivery times through fuel conservation and slower shipping speeds. Slow steaming will result in a slower supply chain and the need for a larger amount of products stored on land. This in turn will mean that shippers will need to expand their space requirements to ensure they have ample inventory on hand.
"Manufacturers and retailers must store merchandise longer to keep inventories buoyant, and this will increase demand for warehouse and storage space near ports," said Carver.
2. Increased competition between ports to receive larger ships
With larger vessels sailing through the expanded Panama Canal, they are likely to make fewer ports of call. Consequently, there will be winners and losers along the U.S. Eastern Seaboard. Currently, only the Port of Norfolk has the 50-foot draft depth necessary to accommodate the larger "post-Panamax" container ships; while the ports of New York/New Jersey and Miami have projects approved and/or underway to increase their depth by 2014.
The competition for market share is not only amongst the U.S. East Coast ports. High-value cargo will still be delivered to the U.S. via the West Coast, but an expanded canal and cost efficiencies have the potential to shift the line for "discretionary" cargo within the U.S.
Discretionary cargo, such as furniture and household products, could now reach the U.S East Coast via all-water routes, and then be transported westwards as far as Dallas for distribution. It is traditionally shipped via Memphis. Increased container volumes through the new Panama Canal locks will drive ports to be more efficient, and put pressure on current infrastructure and warehousing around ports, Jones Lang LaSalle said.
"The demand for industrial property around these receiving ports both inland and coastal is surely to rise," commented Carver. "As U.S. ports are gearing up to cater for the next generation of post-Panamax and the even larger Super post-Panamax vessels, federal funding for necessary dredging and pier-side infrastructure has not been readily available. This has created opportunity in a growing number of areas for the private sector to offer new solutions through public-private partnerships (P3s) in order to bring port expansion projects to fruition."
3. Shippers to employ port diversification strategies
Shippers still recall the Los Angeles/Long Beach lockdown of 2002 and have since committed to diversification strategies to mitigate their risk. By splitting their options between multiple ports to protect their supply chain grid, they will have a shield in the event of labor issues or other crises. This is boosting East Coast ports such as Savannah and Charleston, which have the critical mass of port infrastructure, rail intermodal and population base to provide a safety valve for large U.S. retailers and logistics companies.
"The Canal expansion is causing companies in both port and inland markets to re-examine their logistics processes and facility positioning," said Carver. "A competitive edge for many companies is becoming increasingly realized through effective supply chain management. We have seen the recent industrial real estate resurgence materialize by way of a 'coast inward' recovery. If anything, the expanded canal will give companies access to more options as they contemplate their supply chain strategies and post-2014 real estate requirements."
The Jones Lang LaSalle report is available as a PDF
here
.
Related Links
More Articles of Interest
The Road to Latin America — Bring your company up to speed on the challenges and benefits of a Latin America supply chain strategy