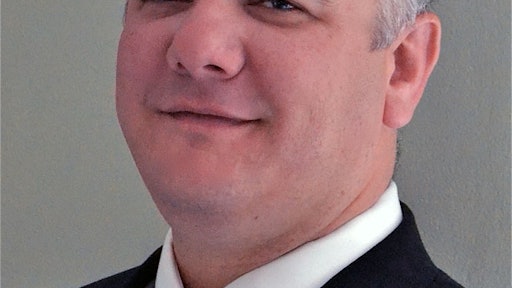 Mountain Lakes, N.J.—May 1, 2012—Flash Global Logistics, provider of single-source global supply chain solutions for mission-critical parts and products, appointed Thomas Fernandes as the Director of Americas, responsible for Flash's North, South and Central American FSL and DC Network.
"In today's competitive marketplace customer demands have become increasingly sophisticated," said Jim van Leenen, President and Chief Executive Officer, Flash Global Logistics. "Tom's leadership role will further ensure that Flash's operational processes and procedures are enhanced to keep pace with these demands, including timely design and implementation of system and process improvements that are scalable, flexible, yet consistent and reliable."
Fernandes, has extensive expertise in executing successful operational strategies supporting Fortune 500 multi-national companies and will execute Flash's global expansion with a focus on emerging markets.
"As Flash continues to expand our footprint globally, our organization needs talented professional leaders with the proper experience in the right role to support the growth of our clients," continued Van Leenen. "Tom demonstrates the key Flash values—passion, accountability, integrity and responsiveness—and will be a true asset to us as we continue to grow."
Prior to joining Flash, Fernandes spent over 19 years with Kuehne + Nagel Inc., most recently as the Senior Director of Operations, where he lead the operational alignment of the company's regional Logistics Control Tower operations supporting key global and regional accounts.
In addition, Fernandes integrated multiple company service offerings, established globally accepted processes, directed internal cross-functional operation teams to improve order management, inventory management, customer service and metrics reporting and implemented initiatives to efficiently streamline processes to consistently achieve and exceed customer satisfaction targets.
Fernandes has a Bachelor of Science from Connecticut State University, with a concentration in Business Management.