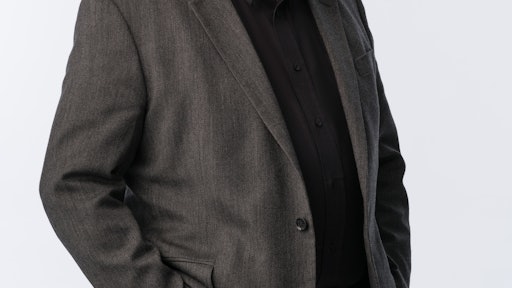 When Autoliv rolled out Leading2Lean's Lean Execution System in all of its global factories, the purpose was to achieve better productivity through standardization.
But behind this obvious business strategy, the rollout revealed a new, game-changing shift in the industry, one that puts human empowerment as an important piece of a successful, profitable and efficient center of manufacturing.
Human beings are the most magnificent computer ever created. Only humans can innovate, reason and analyze. However, more than six decades of manufacturing evolution has put more and more emphasis on mechanical solutions and electronic monitoring of system performance.
In that equation, the human element, the actual workers on the plant floor, are confined to the narrow role of functionary within a mechanical norm. The inherent ability of the human mind to solve problems is subjugated.
In a successful plant of the future, the human brain combined with great technology, the ability of the plant floor worker to identify problems, being instantly informed of problem areas, and having transparent views of all workstations' real-time performance will be the standard.
In this model, full plant transparency is the goal. Every plant floor worker has access to a monitor or electronic device with visibility to status and performance of all other workstations on the plant floor. This gives every worker the chance to act. If problems are identified, each worker can shut down the production line or intervene in other ways. At the other extreme, each plant floor worker can identify better processes or more efficiency, and then they can work with managers to implement changes. By empowering employees, manufacturers are taking advantage of human capital.
Empowering the Workforce through Technology
Creating a manufacturing environment that merges technology with an empowered workforce leads to greater efficiency. In this scenario, "lean" performance is not merely measured by bottom line reductions in costs. Instead, lean performance is achieved by drastically reducing downtime and improving efficiency. Problems are identified, maintenance teams are quickly dispatched, and production can resume.
One of the most valuable outcomes of full plant floor transparency is a widespread increase in employee effectiveness and, yes, morale. It should also be noted that transparency tends to also increase ownership and improve performance. Teams and individual workers can see where and how others are elevating plant performance, creating a culture of continuous improvement, also known as kaizen.
In existing plants where full transparency is not available, employees tend to get lost in the shuffle. Plant workers are only part of the work production and are not able to act when problems occur. Managers must wait for dashboard readouts to determine the what, where and why of problems or issues.
When an issue with product quality surfaces, the common approach is to first analyze the data to identify the source of the issue. From beginning to end, this process can take days, weeks or even months, depending on the complexity level of the monitoring and reporting systems and the number of systems or plants involved. This delay results in an inability to act and solve the issue quickly. The result is frustration and valuable production time being further wasted.
Standardized Operations
Autoliv first started using Leading2Lean's LES in a few plants. Over time, the company was seeing better productivity, greater efficiency, less downtime and better bottom line performance. They also saw improved employee engagement on the floor.
The LES system allowed data to be viewed by all employees and updated with real-time information, aggregating all traceable data into one place through integration with existing systems. Because the LES was cloud-based, it could work across legacy systems and could be updated regularly, eliminating shutdowns during updates. These two elements were particularly effective for Autoliv since they were more cost effective and did not require the immediate elimination of legacy systems.
The result was that Autoliv decided to roll out the Lean Execution System across its entire global plant network.
Early results include but are not limited to 30 percent improvement in response time to maintenance issues, 12 percent reduction in cost of spare parts, and 5 percent improvement in operational availability. It's too soon to quantify all the benefits of the LES rollout for Autoliv; more data will be revealed over time. It is clear, however, that the company sees advantages in standardizing operations with a system that leverages the human capabilities to innovate, reason and problem solve.