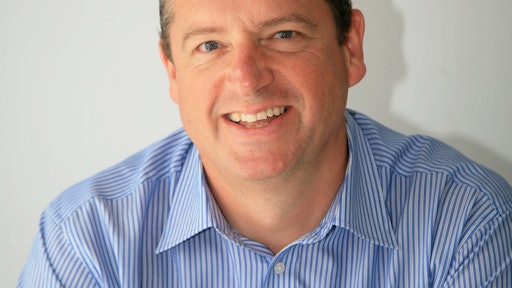 Home delivery of orders, whether groceries or other products, is perfect for busy consumers and growing in popularity. Many apparel retailers, home specialty stores and general department stores are finding that more of their sales come from online orders—and these shoppers want their orders delivered to their homes. Plus, consumers want flexible home delivery options such as user-specified delivery windows, advance delivery notifications, shipping to alternative pick-up locations and more.
It's not just the grocery business that is seeing an onslaught of home delivery requirements. The total business-to-consumer (B2C) U.S. e-commerce sales hit an estimated $4.4 billion in 2014, with projections for annual sales growth of 11.4 percent through 20171. From retailers to pharmaceuticals to groceries and beyond, more and more businesses are looking at home delivery as an alternative channel to grow their business. Companies that offer their customers delivery to their homes know that operational challenges and logistical difficulties exist with last-mile deliveries. However, many businesses are adept at operating home delivery operations because they chose the right technology to coordinate the operations. Using a home delivery system that offers the following features ensure you offer your customers what they want for the least cost.
In our experience, businesses want to offer their customers what we refer to as the Seven Cs:
Choice—enabling customers to choose how, where and when they receive their delivery.
Certainty—making sure that the customer's choice and your promise to the customer is achievable.
Communication—keeping the customer informed of progress throughout the order lifecycle and managing the customer's expectation (from order to delivery).
Control—putting the customer in control and enabling the customer to make changes to delivery requirements throughout the order lifecycle.
Convenience—the ability to provide choice, communication, control and certainty that delivers convenience to the customer throughout the lifecycle of an order.
Confidence—confidence that the whole process delivers the customer offer.
Cost—achieving all previous six Cs in a cost-efficient manner.
Using Technology to Navigate the Seven Cs
When selecting advanced last-mile fulfillment software, several functional aspects must be considered a high priority.
Booking Time Slots
People often can't stay home all day to receive their delivery. Bearing this in mind, customers want the certainty of being able to choose a time slot for delivery. Alternatively, they may choose to collect their delivery from a convenient pre-determined location, such as a store or secure drop box, to fit in with their busy lifestyle. By offering time slots for deliveries, shoppers can know when their goods are coming, making it easier for them to arrange to be around to receive them. Offering narrow time slot windows is best for customer satisfaction. Having orders delivered exactly when and where the consumers want it in a cost-efficient way is the ideal.
Continuous Optimization of Orders
Customers place orders throughout an entire day, so you need a system that continually re-optimizes the transport schedules as new orders are added. Systems must take into account delivery areas, available resources and existing deliveries already confirmed, then analyze and evaluate possible delivery times for new orders within the customer's requested time frame. By planning customer collection and home delivery service in the same system, users can maximize the efficiency of their operation and offer a consistent, reliable service to their customers.
Advanced Algorithms
Home delivery systems must use highly developed algorithms designed specifically for optimizing last-mile, road-based transportation operations. It should use digital mapping to calculate the most effective delivery and collection sequences with accurate journey times, allocating loads to appropriate vehicles and drivers accordingly. This ensures that the schedules are geographically feasible to meet promised arrival time windows, while improving fleet utilization and productivity through efficient routes with minimal total mileage incurred and empty running reduced.
Links to Order Processing
For improved customer satisfaction, look for a system that links seamlessly with omni-channel order management systems. This allows you to offer customers the ability to choose cost-effective home delivery or customer collection time slots when placing their order whether in store, via mobile, through customer services or online.
Order Tracking, Communication and Confirmation
It is important to be able to track the order from placement to delivery, ensuring all required components are progressing in a timely manner to meet the customer promise. Proactive messaging enables automated communication to keep the customer informed throughout this process.
On the day of delivery, keeping real-time tabs on drivers to know their exact location allows automated updates to be provided to the customer. Alternatively, the customer can track their order status via an online portal.
Electronic proof of delivery (EPOD) is a key requirement in completing the entire end-to-end order fulfillment process. This ensures confirmation of successful deliveries and the required information, such as photographs, notes and signatures, to manage delivery issues in a timely manner.
Any solution needs to be able to support the end-to-end fulfillment process, as well as offer a modular approach. This enables businesses to select a solution to either complement their current technology investments or introduce a solution to manage the entire last-mile fulfillment process.
Focusing on the seven Cs enable you to:
Offer the highest standards of customer service.
Maximize the utilization of your resources.
Reduce the amount of failed deliveries.
Reduce the cost of customer contact.
In short, you are improving service and reducing cost.
1 Retailing Today: http://www.retailingtoday.com/article/differentiating-delivery-top-trends-2014
Companies in this article