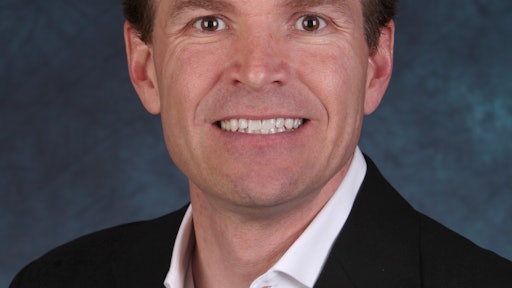 While market volatility and the rise of the omni-channel marketplace create significant challenges for manufacturers and retailers, these trends also create huge opportunities for their logistics partners.
As manufacturers and retailers continue to work on controlling costs—while increasing their agility and responsiveness—third-party logistics (3PL) providers are becoming a critical resource. According to the 2014 18th Annual Third-Party Logistics Study published by Dr. John Langley, 72 percent of shippers are planning to increase their use of outsourced logistics services in the future.
This is certainly good news for 3PLs, but that same study also revealed an information technology (IT) gap that vendors must close in order to add even greater value for their customers. A full 98 percent of shippers believe that the continued success of their global supply chains depends on managing data, as well as leveraging it to make better decisions. Yet only 55 percent of shippers are satisfied with the information technology services delivered by their 3PL partners.
Why aren't 3PLs investing in information technology to close this IT gap? First, the uncertainty and volatility in customer relationships makes long-term investment in new technology more risky. Second, many 3PLs lack the in-house expertise or bandwidth to understand, evaluate and implement the new, advanced systems. Third, some 3PLs have insufficient or outdated technology stacks to support advanced systems. And fourth, most logistics partnerships are focused on short-term, tactical objectives such as cost reduction and improved service levels, not long-term strategic advantage. Yet, advances in system capabilities, vendor services and cloud platforms can overcome all of these challenges.
Going Beyond the Tactical to Provide Real Strategic Value
The Langley report revealed that, when it comes to adding value via technology, shippers view their 3PL partners as tactical rather than strategic. For example, 76 percent of respondents said they rely on logistics providers for electronic data interchange (EDI)—but only 42 percent see 3PLs as a true partner in advanced analytics and data mining even though both shippers (97 percent) and 3PLs (93 percent) agree that improved, data-driven decision-making will be essential to the future success of their supply chains.
The fact is, 3PLs represent a veritable warehouse of market information and customer insights for their customers. Logistics providers know who is ordering which products, how demand varies from month to month, how customers like to receive their shipments and other key business insights. While this data is currently applied at a low operational level, it can actually add tremendous strategic value as well—and help manufacturers and retailers meet their core challenge of managing volatility.
Imagine if a 3PL partner could suddenly begin providing real-time input to the demand planning and sales forecasting functions. Or if that logistics provider could mine its wealth of data to create new product bundles, value-added services or delivery options based on actual consumer needs.
Or imagine if a 3PL partner could help manufacturers and retailers solve their important challenge of providing a seamless omni-channel customer experience through intelligent, profitable fulfillment of orders across all channels. Suddenly that company would be able to stand out from every other 3PL—and become viewed as a real strategic partner vs. just one of many capable service providers.
From Vision to Reality
This vision may seem futuristic to many 3PLs, but the truth is that leading third-party logistics companies are already moving in this direction. They are providing end-to-end supply chain solutions, which incorporate integrated, holistic forecasts; constraint-aware planning; profitable fulfillment decisions; optimized shipment planning and execution; and efficient warehouse and labor management, for their customers. Many are relying on vendor expertise and cloud platforms to quickly ramp up with the right solutions and technologies to create strategic partnerships and competitive advantage at lower risk and total cost of ownership.
What should 3PLs do to progress from this vision of strategic partnership to the reality of having the necessary capabilities in place?
First, gain as much information as possible about what systems, technologies and cloud platforms are available in the marketplace.
Second, hold executive-level meetings with customers to learn what their strategic objectives are, not just their tactical needs.
Third, do an honest assessment of internal capabilities and capacities, and compare this with what is needed to support customers' strategic objectives.
Fourth, engage vendors to identify options, costs and timeframes for filling the gap between current capabilities and customer needs.
Fifth, implement the new solutions as quickly as possible, engaging customers in the process to ensure the end result supports their needs.
And finally, repeat these steps on a regular basis, at least once per year, to make sure your capabilities continue to support customers' strategic objectives.
It's an exciting time for 3PLs, as manufacturers and retailers increase their reliance on outsourced logistics. The key to lasting success is looking beyond short-term, tactical logistics services—and becoming a strategic partner for the long haul.
Companies in this article