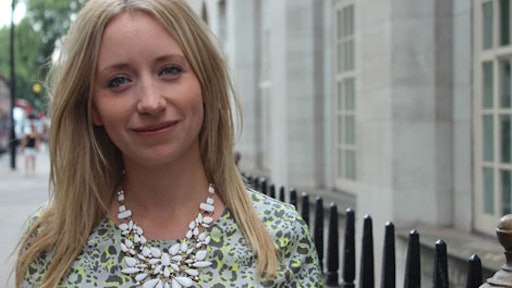 In today's mobile world, it's strangely natural that most consumer experiences now begin with an interaction by way of a thin little handheld device—the smartphone. With 1.75 billion people worldwide currently owning a smartphone, online purchases on mobiles recently overtook shopping via desktop for the first time in history.[1] Even though the explosion in smartphone usage is a relatively new phenomenon, it represents a goldmine for marketing—and one that only just began to glimmer.
Understanding the mobile user experience is essential for every business to maximize a Christmas campaign's effectiveness. Here are five tips for reaching consumers when it really counts this holiday season.
Make it Easy for Consumers to Find You on a Mobile Device
It's not good enough to just convert a desktop strategy into the mobile user experience. Each medium has different requirements and methods for effectively attracting customers. First off, check the speed of your loading page. About 57 percent of mobile users will abandon your site if they have to wait as much as three seconds for a page to load.[2] In fact, according to Amazon, every extra 100 milliseconds in load time decreases sales by 1 percent. So be sure that your website navigation works well and doesn't keep customers waiting.
Optimize Your Digital Campaigns for Mobile
The key to ensuring the success of a campaign is to have clear visual presentation of calls to action (deals, coupon codes, special offers, etc.). Screen area and resolution may make it more difficult to pick up on subtle designs. Since 30 percent of mobile shoppers abandon a transaction if it's not optimized for their device, it's important for the main attractions of your campaign to be easily recognizable and well-designed.
Consider Where and When Your Customers Are Searching
When sending an email or text to customers, it's essential to understand their timing and location. This means considering where customers happen to be in the moment that they receive your campaign messages and when they're searching for your products. Rather than guessing which areas customers are likely to frequent—close to home, work, somewhere else?—simply direct them to the nearest store based on global positioning system (GPS) data relevant to where the customer happens to be right when the campaign correspondence is opened.
Prevent Showrooming and Promote Webrooming
Showrooming means that consumers go into a store, try out a product and then order it at a less expensive price online. Consequently, it's crucial to attract shoppers with in-store-only rewards, and even offer free WiFi to help customers redeem mobile vouchers and quick response (QR) codes.
Webrooming, on the other hand, is the opposite of showrooming: Consumers research products online and then visit a store to purchase them. According to Forrester Research, webrooming will result in $1.8 trillion in sales by 2017 and is where retail's future winners will dominate. Encourage webrooming by offering exceptional in-store customer service that is unattainable via online modes of communication. Likewise, engage shopper opinions; take advantage of shoppers who happen to be on their smartphones while they're in the store and ask them to engage in your social media. Furthermore, incentivize social media engagement with special offers.
Showrooming may be a problem to retailers, but webrooming is most certainly the solution.
Tap into Beacon Technology
If you didn't hear of them yet through mainstream channels, you will—beacons are the marketing edge of the future. A groundbreaking technology for the retail economy, beacons enable location-based, real-time messages to be sent to your target customers along with context-aware marketing. Beacons will allow you to implement predictive recommendation technology that delivers in-the-moment content through a precisely personalized experience.
Since most consumers are always "on" and always connected through their mobile devices (173 million people in the U.S. are smartphone users, accounting for 72 percent of the country's mobile market), it's clear that effectively reaching customers will come down to mobile marketing. After all, there's no better time than Christmas to perfect your marketing jingle and hop on the sleigh to better sales.
[1] IMRG Capgemini Quarterly Benchmarking Report
[2] Strangeloop Networks