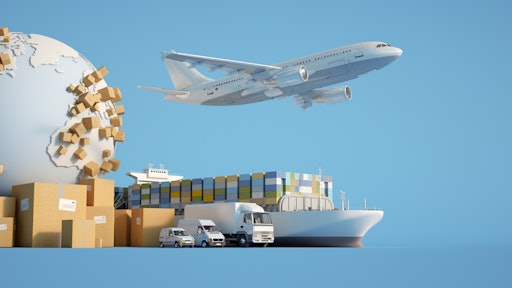 FrankBoston/stock.adobe.com
Welcome to the June edition of Supply and Demand Chain Executive. In this issue we celebrate the most successful supply chain projects from the past year, provide a deep dive into the state of logistics and more.
While the supply chain has indeed seen its fair share of disruption throughout the past two years, this is the time for change. Executives throughout the industry are discussing re-shoring or near shoring, collaboration and innovation. That's what we're seeing in this issue, as companies look to the future. I am extremely excited to see this all showcased throughout our Top Supply Chain Projects, which exhibits the very real change the supply chain is going through.
This change is also obvious in this issue's cover story. When I came to SDCE in 2020, I began my journey here with a deep dive cover story on the state of logistics. Two years and a lot of turbulence later, I revisit that concept and have a much different story to tell. Prior to 2020, the supply chain was more of a behind-the-scenes necessity but today it is front page news while inside, the industry is reshaping at the same time continued disruption takes place.
Thank you for taking that journey with us and choosing us for your supply chain insight. Together, we can transform the supply chain into an innovative and effective machine that it needs to be.
Check out the new issue here.