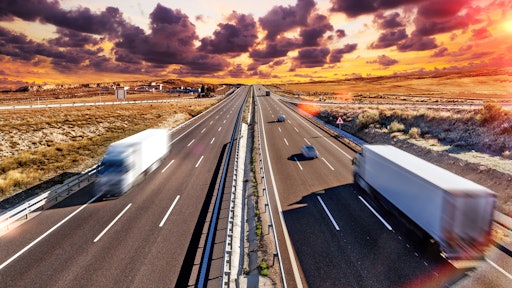 carloscastilla/stock.adobe.com
The past few years have seen what seems like never-ending supply chain disruptions. Between low inventories, inconsistent supply and bottlenecks occurring at ports and through the logistics process, it has become apparent that companies that lack insight into where the supply chains are breaking down are struggling more than their peers that do.
What's become overwhelmingly clear is that there's a demand for increased visibility into supply chains to gain a better sense of inventory and any issues arising with the movement of that inventory. Getting these insights in real-time was recently highlighted by IDC as the biggest challenge for retailers hoping to continue driving customer loyalty and engagement.
Tackling the data silo problem
One of the main issues at the core of the visibility challenge is that data from businesses and customers often lives in silos across multiple systems that span various business functions – in fact, leaders in the retail space have identified data silos as the single biggest technology barrier to achieving business objectives over the next year.
The impact of these data silos on key operational areas is significant. Merchandising and supply chain decisions that are made with siloed, incomplete data are often suboptimal or lack the context needed to drive efficiency and understand the best option for issue resolution. When data is separated by these silos and there's no technology in place to gain access to it, it's next to impossible to break them down and derive insights that can drive business decisions forward.
If organizations want to better mitigate supply chain issues in 2022 and beyond, end-to-end, real-time visibility is paramount. As the majority of businesses are seeing their IT budgets grow, now is the time to consider the investments they're making into technologies that can tackle data silos head-on.
One way to join these silos is to leverage scalable APIs. APIs allow for apps and tools to communicate with back-end data sources and systems in real time, setting the basis for end to end visibility. Using API's isn't a new concept but there is a benefit to leveraging API's that many organizations overlook. To be successful with leveraging API's as the basis for complete visibility, IT teams can implement pre-built libraries of connectors and create new API's when warranted. Supply chain practitioners and other non-IT specialists can re-use these API's to obtain the data they need using no code integration tools. This reduces the dependence on IT while still enforcing standards for governance and security while delivering rapid results.
Click here to hear more about data in the supply chain:
IoT's role in shaping the supply chain
The coming months and years will also see business leaders experiment with innovative new uses of IoT and AI solutions to deliver next-level supply chain visibility. Over a third of businesses cite IoT as a key area of investment in 2022, and the impact that it can have on supply chain visibility cannot be overlooked.
The connectivity of IoT devices has many potential supply chain use cases, but perhaps none bigger than freight monitoring, which offers protection from loss, damage or shrinkage for goods in transit. This also improves visibility of hazardous or perishable goods at all times during shipment and allows for total insight into available capacity. More importantly, by understanding location a more granular level of visibility is obtained which can give greater insights, earlier than non IoT track and trace methods.
Additionally, IoT allows for increased visibility as inventory transgresses through ports, warehouses and cross docks. This makes multi-modal transportation options significantly more effective as hand off times can be all but eliminated.
Don't overlook cloud orchestration
Another key challenge for supply chains in 2022 and beyond is the number of cloud systems currently in play by businesses around the world. Cloud based apps can be implemented quickly and used to fulfill very specific needs for a set amount of time but they still need to be integrated to enable a complete end to end visibility picture.
Many businesses are still working to integrate cloud apps because a unique challenge still exists when joining cloud apps with legacy systems. There is only a certain level of change than an organization can really manage and there is significant value from years of knowledge in a lot of legacy applications. Why get rid of those apps when they still provide value? In fact, a recent study by the Boston Consulting Group found that digital incumbents create significantly more value than than new entrants that are digital natives. This points towards the value of the knowledge in those legacy apps. If the onboarding of these technologies is too complex, or not orchestrated properly, then those who need the real-time insight into supply chain issues are going to be unable to ascertain them which could lead to greater issues down the line.
By investing in a hybrid integration strategy and orchestrating it properly, businesses have full visibility and control over all mission-critical processes, including those across state or country borders. As the world becomes increasingly engaged in digital transformation, it's imperative that businesses keep pace with the change, so that their supply chain operations are not being managed by legacy IT.
Where we go from here
Supply chain issues are not a new challenge for businesses and will continue to dominate headlines if the appropriate steps aren't taken. This boils down to the necessity of having complete and total visibility into each and every step of the supply chain – businesses that don't have the clearest possible picture of where their processes stand will be playing without a full deck and will fall behind competitors who have done the work to get actionable insights on where breakdowns occur.