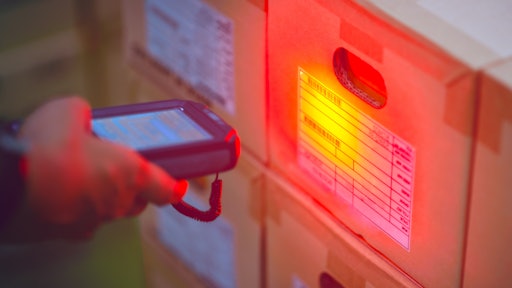 suthicha - Adobe Stock
Warehouse space is in more demand than ever before, with businesses stockpiling due to the impending impact of Brexit and e-commerce sales increasing rapidly due to demand through the Coronavirus disease (COVID-19) pandemic. Now more than ever, warehouses should be considering digitizing their logistical operations in order to streamline the supply chain and ultimately meet the consumer demand for immediate results and competitive prices.
Many warehouses currently operate with outdated processes, which can often result in costing both time and money. Yet if the ultimate goal is sustainable growth and great profitability, it is well worth investing in some form of digitalization, whether that's the physical digitalization of the warehouse itself, or working with a platform that allows your current processes flexibility to adapt and change as necessary.
Modernizing your warehouse is more than just updating physical equipment. While robotics and automation systems are a huge requirement, it is also important to update internal operational systems. Here are some key benefits behind smart warehousing and how this form of digital can improve supply chain efficiency.
Accelerating processes. The demand for fast time-to-value today is high and is only going to increase. Automated systems allow for speedy processes to take place and improved accuracy, ultimately enabling warehouse workers to perform routine operations significantly faster.
Reduces human error. Even a streamlined operation can still be challenged, as mistakes do happen. Eliminating errors is possible with the help of warehouse automation, both from a physical equipment and data analysis perspective; resulting in no individual processes being neglected or any important details to be missed.
Increased transparency. Nothing can be hidden with smart warehouses, which ultimately is a huge advantage for any business. Access to real-time stats, tracking stock quantities and available stock, plus forecasting demand and planning supply, stock misplacement, generating sales reports and issuing purchase orders are only some of the many benefits that automated warehousing can bring.
Adapting to the age of digital supply chain management is extremely worthwhile to align with other supply chain operations. The industry's pace is moving fast, and your customer relationships could be at risk if demand can't be operated at an efficiency high enough to succeed customer satisfaction.