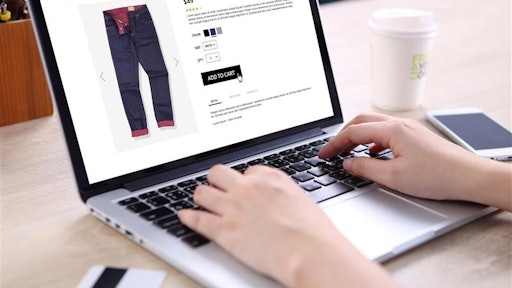 Vividz Foto - Adobe Stock
The Coronavirus disease (COVID-19) pandemic has fundamentally disrupted retailers. As we inch closer to the holiday shopping season, the pressure is building for retailers to maximize the time period in an environment in which spending and shopping priorities will look different. Given retail timelines, it's not surprising that retailers placed many big bets for the holidays at the height of the COVID-19 pandemic. In the months since, retailers have scrambled to make a series of adjustments to adapt to evolving conditions. Now, with the die cast for most retailers this holiday season, the lessons learned this year will be critical to the future of a retail industry that must adapt their operations to become more nimble in a world increasingly rife with change.
So, what's next? How do retailers grow from here? Whether we want to call this time the "New Normal" or "Next Normal," at a minimum, some norms are likely gone forever. According to the latest data from McKinsey, consumers have not only adopted new purchasing behaviors, but have also moved much of their purchasing to online channels, possibly for good. As the report notes, "Shock to loyalty remains, with more than 77% of Americans trying new shopping behaviors during the crisis (up from 76% in late July), including new methods, brands and places, with the intention of sticking with them in the long-term."
Whatever 2021 and beyond holds for the retail industry, we need to view the coming months — the (hopefully) biggest shopping season in the most unprecedented year — as not a one-time blip, but a wakeup call, especially for the way retailers manage their supply chains. Retail leaders will need to build shock-proof supply chains that can readily adapt in the face of rapid shifts that are a sign of things to come. They will need to start transforming their supply chain processes now to prepare for the retail industry's longer-term strategic changes beyond this holiday season.
It is the time for retailers and supply chain leaders to explore and adopt these five key strategies to remain resilient and ensure long-term growth:
Assume fulfillment has forever changed. It's probably safe to say the holiday shopping craze will look a bit different this year. Say goodbye to long lines outside of stores and hello to the virtual shopping cart. Many stores will likely continue to primarily serve as fulfillment centers and curbside hubs rather than the in-person seasonal shopping experiences that have been a hallmark of our culture. Simultaneously, we've seen that e-commerce players are looking to utilize "dark" stores for their forward stocking and fulfillment needs. Brick-and-mortar retailers with a less complicated network could deploy similar strategies on a smaller scale, by leveraging their underperforming locations or floorspace. That's not an easy decision, but it would provide a place to store inventory for e-commerce fulfillment and product that they're not ready to push into open retail locations. If that's an option, now is the time for supply chain, HR and operations teams to analyze proper staffing and capacity needs. It's also the time for supply chain and finance teams to evaluate the trade-offs of increased costs that come with higher service levels and more focus on online channels. Regardless of whether retailers fulfill online orders by utilizing a local distribution center (DC) or by providing a buy-online-pickup-in-store (BOPIS) service, they need to be clear on the detailed cost-to-serve. Otherwise, an increase in online orders may not translate to the expected increase in revenue and margin.
Get your fundamentals and execution right. Planning systems are driven by many underlying assumptions and parameters (reorder points, lead times, safety stock policies, etc.). Some are static, and others are updated automatically behind the scenes. In either case, retailers must revisit those parameters and likely make manual adjustments for fine-tuning. Static parameters are almost certainly out of date and no longer apply in the current environment and were likely out of date even before the pandemic unless there was a formal governance program in place. Parameters that are automatically updated are most likely using recent history, which is now unreliable. In either case, retailers must create a cross-functional governance process to review and provide real-time updates continually. These parameters are the secret engines that drive most inventory and replenishment decisions, and retailers need a firm grip on those levers.
Consider more dynamic inventory policies and allocation. When placing orders to overseas vendors, delay allocation decisions until the product reaches U.S. shores and then transload or cross-dock based on real-time demand. Between the order lead times and ocean transit, this should buy a supply chain team about 8-12 weeks or more of additional time to make allocation decisions. That way, retailers can make decisions that align with the organization's most critical needs at that moment. They can also choose to hold back inventory at regional DCs, thereby saving space in the physical store to be flexible. The tradeoff to this decision is the store might look empty and be a turnoff to shoppers, but it could allow retailers to preserve store cost and margin by increasing customer service level directly to consumers, particularly if those customers will not be trafficking the store in the first place.
Update your forecasting algorithms and accelerate your forecast cycles. Now more than ever, retailers need to stop looking in the rearview mirror and focus on what's ahead by changing what drivers and data you rely on to forecast and make decisions. Pivoting to a more driver- and scenario-based model of demand will be critical. We don't know exactly how the recovery will play out or whether we'll have another significant setback. Still, the past six months are not a reliable indicator. The best strategy is to focus on recent history, demand sensing, and external market signals to enable agile, profitable responses. Planning cycles need to review demand daily if possible; monthly, and even weekly reviews are no longer frequent enough. Use statistical and machine learning algorithms as one input to the process, but balance that with information from market intelligence, pricing, promotions and other external factors that can impact demand and associated commercial performance.
Ensure supply chain leaders have a voice on the executive team. The decisions supply chain leaders must make—and the expectations of their strategic contribution to the company—have forever been elevated. Supply chain professionals uniquely understand the benefits of demand management and are in tune with the way inventory and supply decisions directly impact the broader business. With more emphasis on disruption and risk, it is imperative to connect and align supply chain decisions with other company, areas, from sales and finance to workforce management and marketing. To achieve this, elevating the role of the supply chain leader is critical.
Again, it's essential to view the challenge of this holiday shopping season as not just the result of a black swan event, but as a reckoning of sorts for retail supply chains and an opportunity to innovate for the future. While COVID-19 has caused severe slowdowns and dramatic shifts, some loosening of restrictions is on the horizon, and it's anyone's guess when and how that will play out. Will consumers continue to shop from home? Or will there be a retail bacchanalia at malls in 2021? Or could we see a Black Friday surprise in November? Whatever the result, one thing is clear — retailers must turn the lessons of this holiday season into the drivers of transformation to build robust and resilient operations in the future.