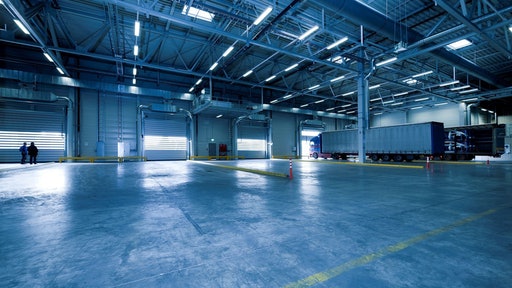 Getty Images
The rebound for commercial real estate will lag that of the overall economy with recovery in most commercial real estate sectors expected to start this year and continue through 2021, according to CBRE's Global Real Estate Market Outlook 2020 Mid-Year Review report.
CBRE foresees the industrial, logistics and multi-family sectors making the quickest comebacks from the pandemic-induced recession. Industrial and logistics will benefit from the acceleration of e-commerce. Other sectors will take longer to absorb fundamental shifts. For instance, the office market will accommodate a more hybrid workforce that operates from the office and remotely. And, the retail sector will adapt to the accelerated rise of e-commerce and fewer but higher-spending trips to the store.
"The blows that the pandemic dealt to the global economy this year were swift and significant, but we're now set for a strong recovery starting in this year's second half and extending through 2021," said Richard Barkham, CBRE Global Chief Economist and Head of Americas Research. "Additional rounds of government stimulus are in the works to bolster economies, but let's be clear, it will take years for commercial real estate activity levels to return fully to pre-pandemic levels. The recession likely will keep interest rates low for several years, which will maintain the flow of capital into commercial real estate. The arrival of a vaccine will greatly accelerate the recovery in real estate, but we can't bank on that yet."
Meanwhile, CBRE's Global Outlook report accounts for the pandemic in its forecasts:
Industrial and Logistics
A continued surge in e-commerce will solidify industrial and logistics as a top-performing sector of commercial real estate, with modern, class-A warehouses attracting most of the demand. Additional demand will result from retailers adding more inventory to handle demand fluctuations and from manufacturers diversifying their supply chains to reduce dependence on China.
Office
CBRE sees negative net absorption (demand) for office space globally this year, and a rise of 1 percentage point in the global vacancy rate, before an improvement occurs next year. Headline rents are likely to fall 3-6% in most markets in 2021. Many companies are adapting by allowing more employees a choice of how often to work from home or from the office. And, most intend in the short term to equip their offices for counter-virus efforts like social distancing by adding signage, closing common areas and limiting capacity rather than more expensive steps such as remodeling or moving to less-dense, suburban locations.
Retail
The role of the physical store remains important for customers despite an acceleration of e-commerce due to the pandemic. Shoppers have transitioned to taking fewer store visits, but spending more on each. They currently prefer open-air centers and retail parks to enclosed malls. Curbside-pickup services will become permanent offerings for many retailers.