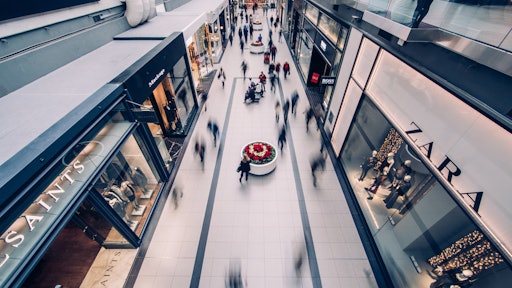 Getty Images
Retailers around the country are cautiously opening doors again as legislation shifts in states and cities. But, reopening retail isn't easy. It must be done with careful planning, implementation and execution. Otherwise, brands can lose customers' trust and cause shoppers to feel unsafe about the idea of visiting a store. That's why retailers must take great care to manage customer traffic to support social distancing and disinfecting measures.
Non-essential stores have outlined detailed plans on how they are restarting operations. Some are requiring temperature checks, face coverings and limited occupancy in the store. Others are only open for curbside pickup. However, one concept that's quickly gaining traction is "shopping by appointment," an idea that can help ensure all regulations are followed and retailers reopen safely.
Let's explore four reasons why retailers should consider shopping by appointment as part of its reopening plan.
1. Adopt an already familiar concept
As consumers, we make appointments all the time. Whether it's for a doctor's visit, a haircut or reservations at a restaurant, the scheduling of these services will guarantee a spot while save time waiting. Scheduling also helps us feel confident that the person providing the service will be able to provide their full attention during the allotted time slot.
So, why not apply this already familiar concept to shopping? Customers already know how to book personal appointments online, by phone or in the app. Non-essential retailers can implement this same process to efficiently meet customers' needs at the date and time that works best for them.
2. Mitigate overcrowding to create a safe atmosphere
According to Deloitte, nearly 47% of respondents across the country said they feel safe going to the store – up from 35% a month earlier. The survey suggests that consumer trust is increasing due to the safety measures that retailers are beginning to put in place.
Shopping by appointment provides retailers a way to move forward with reopening while remaining confident that they can enforce social distancing rules, limiting the number of people inside a store at once. Logistically, scheduling can be set up so that retailers control the number of appointments that can be made according to the safe occupancy level of each location, following local and state guidelines. Another advantage is that retailers can also determine the appropriate amount of staff needed per shift by the number of appointments booked.
3. Create an even more personalized experience
Apparel brands and retailers have already implemented by-appointment shopping. These reservation-like appointments provide the fast, responsive and personalized service that customers want, creating space for a one-on-one shopping experience in which the associate can truly understand the customer's unique needs.
In May, Best Buy revealed that 200 of its stores will allow customers to schedule an appointment ahead of time. At the time of the appointment, shoppers will be introduced to a sales associate who will escort the customer throughout the store while following social distancing guidelines. The associate will discuss what the shopper is looking for, answer questions and disinfect any products that the customers wish to demo. With this strategy, Best Buy associates can focus on being informed experts, winning the hearts and wallets of their customers.
4. Use technology readily available for quick deployment
The good news is that a robust reservation solution can be implemented quickly and easily. In addition, many of these solutions are highly scalable, and can be deployed across stores as guidelines change. For retailers that already have store locations on their website or mobile app, an easy way to add this capability is to simply add a "make appointment" button so customers can select the day, time and number of shoppers directly on their platform.
How to move forward with shopping by appointment
As local and state officials announce new re-opening phases during this pandemic, it will become even more important for retailers to create a path forward that ensures a safe environment for shoppers. Shopping by appointment can prove to be an effective tool that prevents large crowds and helps retailers navigate partial re-openings. It's not an easy time, but with the right technology and solutions, retailers can provide a safer in-store shopping option during this new normal.