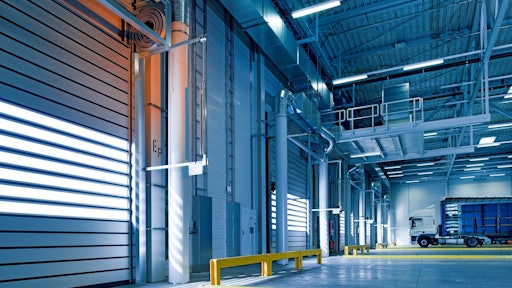 Pexels
Governor Brian P. Kemp announced that SK innovation, a developer and manufacturer of lithium-ion batteries for electric vehicles (EVs), will begin construction in July on their second electric vehicle battery manufacturing facility in Jackson County. This announcement is part of the company's announced $1.67 billion investment in Georgia. When both facilities are complete in 2023, SK innovation will have the capacity to produce batteries for 310,000 electric vehicles per year to help meet consumer demand.
"I want to thank SK innovation for their continued investment in Georgia," said Governor Kemp. "As we navigate the changing landscape of our economy, this news could not come at a better time. Moving forward, our focus remains on creating good opportunities for hardworking Georgians, and with great partners like SK innovation at our side, I know our best days are ahead."
In March 2019, SK innovation broke ground on their first Georgia manufacturing plant at Commerce 85 Business Park in Jackson County. As part of its $1.67 billion investment in the two facilities at the site, the company will create more than 2,000 jobs. When complete, the Georgia location will be among the facilities in Europe and Asia that give SK innovation a projected annual global capacity of 71 gigawatt hours, making it one of the leading makers of EV batteries in the world.
"While the global community faces challenging times, SK innovation believes it is important to continue making strategic investments to drive economic growth and meaningful change," said CEO Kim Jun. "With this investment, SK innovation's battery business will significantly contribute to not only the local Georgia economy, but the development of the U.S. EV industry value chain and ecosystem."
SK innovation is a part of the SK Group, one of the largest conglomerates in South Korea. The company employs more than 6,500 individuals worldwide, and customers for SK innovation's battery business include Mercedes-Benz and Hyundai-Kia Motors.
"Even in these difficult times, SK innovation continues to be a great partner with our community," said Tom Crow, chairman of the Jackson County Board of Commissioners. "We are excited to be a part of their growth in the EV battery business."
"The City of Commerce is fortunate to have a partner like SK innovation," said Commerce Mayor Clark Hill. "Their continued investment in our community is consistent with the projection that Chairman Kim made last year. I'm pleased to see our tax digest grow again with a further promise of quality jobs in this region."
Director of Korean Investment Yoonie Kim represented the Georgia Department of Economic Development's (GDEcD) Global Commerce division in partnership with the Jackson County Development Authority and Georgia Power.
"From the start, SK innovation has been an excellent partner and corporate citizen for our state, and we thank them for their ongoing investment," said GDEcD Commissioner Pat Wilson. "Hearing about their further expansion is exciting news for our state, and we are grateful for our economic development partners in Jackson County who helped cultivate this critical relationship, creating long-term opportunities for Georgia."