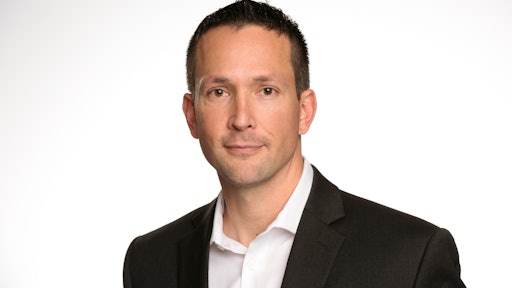 With the holiday season behind us, most supply and demand chain executives can agree on one thing: The demand for logistics and shipping services has skyrocketed, due largely to increased e-commerce activity. While the winter holidays are notoriously known for requiring additional personnel to handle the influx of gift givers and bargain hunters, seasonal demands do not necessarily end once the New Year begins.
Throughout the course of the year, supply chain professionals—from logistics to payments—are responsible for the timely completion of purchases, including the delivery of goods and services to numerous locations, both domestic and abroad. While advancements in artificial intelligence are creating new efficiencies within supply and demand chains to ensure these processes are completed quickly, we are worlds away from eliminating the need for skilled, dedicated employees.
Supply and demand chain executives must be prepared to adjust staffing based on the unique needs of the industries they serve. Creating an agile management system that fosters flexible workforces to match peaks and valleys in customer demand is not easy, but it can be done. Here are a few tips for appropriately scaling your workforce throughout the year:
1. Map Out and Follow the Trends
Be sure you and your team have a clear understanding of the trends that affect each of the industries you serve. For example, while retail experiences a spike in activity around the holidays, construction may not see the same spike due to inclement weather. If you know in advance when industry-specific spikes may occur and how long they may last, you can more effectively determine staffing needs. Once you understand roughly how many hires may be needed during certain times of the year, you can appropriately allocate resources and determine the length of contracts for temporary workers.
2. Ask for Referrals
No one knows your company better than your current employees. Since you may not have as much time to train seasonal employees as you would full-time staff, it's even more important to ensure that your hires have the hard and soft skills, as well as work ethic, to succeed in their roles when they walk through the door. Be sure to accept referrals from current employees on an ongoing basis, even if you don't have roles to fill at the time. Having a pipeline of qualified candidates makes it easier to staff up quickly.
3. Diversify Your Candidate Pool
Part-time or seasonal work can appeal to a wide range of individuals—from students to retirees to working parents to part-time employees looking for an additional gig. Don't limit yourself. Leverage a staffing partner, social media and other marketing tools to reach a diverse audience, and build a larger candidate pool with varied availability and skills.
4. Be Competitive in Your Offerings
The unemployment rate remained at a historically low level for the past year, meaning there are less skilled job candidates in the market. Therefore, to build a strong workforce, employers across industries must be particularly competitive in their offerings, including: desirable salaries, flexible hours, free lunch and opportunities to turn part-time work into full-time work. Resources (such as Adecco Staffing's Salary Guide) can help you benchmark your compensation offerings against industry averages.
Don't let the holiday hustle set you behind in the New Year. Make it your resolution to efficiently scale your workforce throughout the course of 2017 to meet the demands of the dynamic industries you serve.
Companies in this article