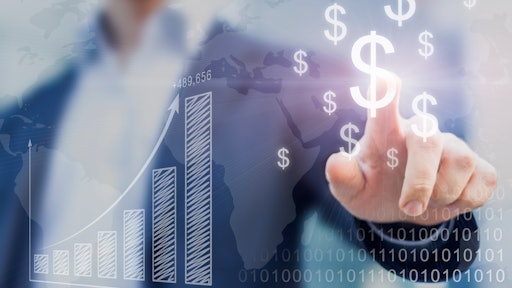 Despite the significant and ongoing digitization of the supply chain, there are still plenty of manual and time-consuming processes that sap resources, and drag down productivity, compliance and customer satisfaction.
"Many organizations still rely on manual tasks to collect, review and input data," confirms Bill Galusha, senior product marketing manager at Kofax, a Lexmark company.
When it comes to finance and accounting, 47 percent of accounts payable (AP) professionals consider manual data entry and inefficient processes their biggest challenge.
AP tasks like invoicing, purchase order matching and payments are good candidates for robotic process automation (RPA). And Galusha points out that implementation is quite easy. "RPA can be deployed in a matter of weeks, not months, as it does not rely on the use of complex application program interfaces (APIs) and coding." It also integrates with (rather than replaces) a company's existing technology, he says, "so it is both complementary to core systems and non-disruptive to day-to-day operations.
"RPA also augments and complements business process management (BPM) and case management automation platforms. A diversified approach that includes software robots, human workers, and BPM or case management solutions is an ideal, forward-thinking option," adds Galusha. "In short, RPA solves data integration and automation challenges that never seemed to get solved."
RPA's Impressive Results
It's not just AP that can benefit from RPA. Transportation solutions provider PITT OHIO was spending too much time and resources to access the business-to-business (B2B) portals of its 70 trading partners to enter duplicate transactions on multiple systems to keep them synchronized.
For example, PITT OHIO offers a premium level of service to a select group of shippers, such as the ability to request pickups by email. But the manual processing required to provide this service was so costly that each customer service representative (CSR) could barely service a single premium customer and the company could not afford to expand the program.
PITT OHIO is now using Kofax's Kapow RPA software to automate multiple manual processes, starting with the pickup request. The software reads each incoming email to extract shipment details—then logs in to the PITT OHIO scheduling system, navigates through its menus and enters shipment details into the scheduling system. When the scheduling system responds with a pickup time, Kapow captures the time from the web page, logs in to the shipper's B2B portal and posts the time into the shipper's portal.
"This all happens automatically, within seconds of the initial email, not hours after the fact," explains Galusha. "Since shipper-owned portals do not provide APIs, Kapow's unique ability to control the application's user interface is critical to automating this process."
The software also provides automated updates whenever shipment statuses change, entirely eliminating the CSR's time needed to handle these routine events.
Following the implementation of the Kapow software, PITT OHIO reclaimed 90 to 95 percent of its CSRs' time for higher value work, along with 100 percent of the cost of routine B2B portal updates, while costly transcription errors were eliminated.