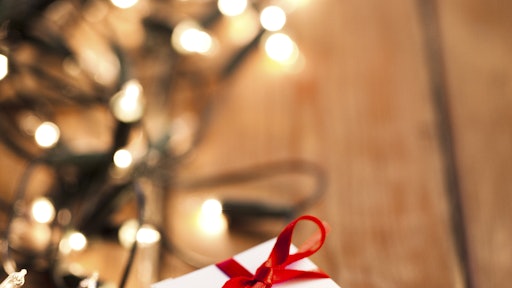 Now is the time when many retailers are finalizing their order fulfillment plans for the holiday season. Logistics teams are busy beefing up warehouse storage to ensure there is room for seasonal inventory and implementing improvements to the last-mile delivery process to meet demanding customer schedules.
While buyers will have already placed their bets on this year's must-have items, changing consumer shopping patterns are creating added fulfillment challenges. Logistics teams must now anticipate the balance of click and collect versus home delivery volumes to ensure resources are in the right place to meet demand.
For example, in 2014, many U.K. retailers found that their order fulfillment operations weren't up to scratch during Black Friday and Cyber Monday promotions. Record volumes of consumers took advantage of prices being slashed, but then had to wait while retailers caught up with the subsequent delay created by the huge spike in online purchasing. Even Amazon experienced last-mile delivery challenges within its e-commerce operations. Two years ago, here in the U.S, the leading online retailer was unable to get deliveries to their destination as promised due to excessive volumes of holiday orders in November and December.
With the growth in online sales volumes showing no signs of slowing, the pressure on the last-mile order fulfillment processes continues. Consumers expect a consistent shopping experience across all channels with the option of next day, or even same-day, delivery, irrespective of the delivery method they choose. This requires flexibility in your supply chain model in which businesses need to turn their trucks and stores into warehouses capable of fulfilling orders at any time. For example, U.K. retailer Argos turned its brick-and-mortar stores into fulfillment centers to ensure it can satisfy local demand for home delivery. This is especially true of the holiday season when customers want their orders delivered in record time.
So how can retailers plan for the increased order volume?
While trends in retail are evolving quickly, the best place to start is with historical data that shows your customers' habits over the last few years.
Use Historical Data to Plan Ahead
You can use an advanced routing and scheduling tool to strategically plan for changes in demand over the holiday season. By modelling what would happen if you add on another 20 vehicles, or an additional depot, you can see what the impact on your home delivery or collect-in-store service would be with the same volumes from last year, or a 10 percent increase in orders.
Make Sure You Have the Right Resources in Place
Given the driver shortage across the U.S., you can also do the same with your available resources to work out the number of drivers you may need when factoring in considerations like meal breaks, hours-of-service regulations and any installation skills required for your deliveries.
Once you work out the resources required, you can then use the same tool to manage your operation during the holiday season comparing real versus actual to make continuous improvement to keep your delivery service on track.
Only Promise What Can Be Achieved
There is enormous pressure to offer tight delivery-time windows during the holiday season, but what's really important is to deliver within the agreed timescale. Setting customer expectation correctly is crucial to this, so only offer feasible time windows that factor in all of the potential constraints. For example, driver availability, deliveries in the same area, the time it takes to pick stock in the warehouse or the time it takes to consolidate an order from multiple different depots before it leaves your distribution center. A comprehensive order fulfillment system allows you to factor all of this in and still provide sub-second response times to customers at the point of purchase on your website.
Increase First-Time Delivery Success with Continuous Customer Communication
We all have a lot of things going on during the holiday season, which makes it easy to forget about a delivery we booked. Large volumes of failed deliveries can cause a real issue for the retailer, so providing regular customer communication is essential. Using an automated system that updates customers via SMS or email increases the chance of someone being at home at the designated time for a home delivery. This ensures that your delivery service doesn't go off the rails because of repeated first-time delivery failure.
Get Your Returns Process in Shape
An inevitable consequence of an increase in orders is an increase in returns. Retailers know that, if returns aren't tackled quickly, a large amount of expensive inventory is either lost or left sitting in the warehouse, without any system able to show that it is available for resale. Make sure you have a process in place that inserts inventory back into the system as quickly as possible. For example, use a system that feeds data about items scanned at the point of collection straight back into your warehouse management system.
Efficiency can be increased throughout the supply chain, but when talking about the last mile and the holiday season, technology is the key. Route planning tools that continually optimize orders as they are entered can maximize asset utilization, while ensuring delivery times are feasible and cost-effective.
As consumers shift from purchasing their holiday gifts from storefronts to online retail sites, the difficulties of managing last-mile delivery grows. Retailers need to be ready to meet customer delivery expectations in terms of timing and the overall experience. Creating efficiencies in routing and scheduling, using robust software tools that optimize schedules and routes enables retailers to offer narrower, feasible delivery times and lower the costs of the last mile.