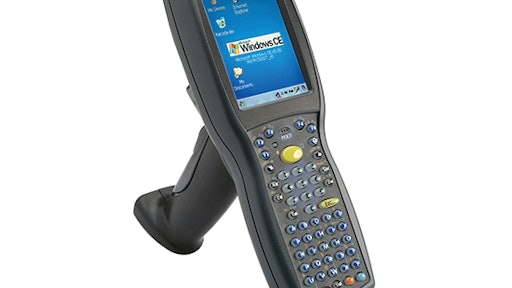 1. Assess the need for a warehouse management system (WMS). Just because you are building or refurbishing a warehouse does not necessarily mean that you need warehouse management system software. Before committing to a warehouse management system project, you must be confident you are going to achieve significant business benefits.
2. Consider the mid- to long-term. Project ahead as far as you can in these uncertain times, and have a clear vision of what your warehouse could look like in five to ten years as this can ensure you choose a warehouse management software solution that is sufficiently scalable, flexible, versatile and functional.
3. Examine all options. Initially, look at the warehouse management system module of your existing manufacturing resource planning (MRP), enterprise resource planning (ERP) or business system. Only look at the option of dedicated in-house warehouse management system software if your requirements are particularly specialized.
4. Calculate your potential return on investment (ROI). Warehouse management system software has benefits to a business that are clearly defined, and as such, much easier to justify than many information technology (IT) projects. When making this assessment, look at the potential for a warehouse management system to give you improved stock accuracy, and associated increased productivity and cost savings, plus improved traceability, visibility and customer service.
5. Investigate the costs of a warehouse management system. The costs of a warehouse management system can be broken down into licences, professional services (i.e. project management, training and go-live support), custom development costs and annual support costs. Ensure any suppliers you approach give you costs for the all the above, indicating if prices are fixed or variable. Be cognizant of hidden costs, such as travel costs, travel time and project management time. Also take hardware and infrastructure costs into account.
6. Consider the option of software as a service (SaaS ). Have a look at SaaS warehouse management system packages with no capital expenditure or "no capex." In addition to the cost benefits that a warehouse management system can afford you, you can drive costs down further by adopting a SaaS/no capex model.
7. Structure a process. In order to find and select the right warehouse management system supplier/provider, follow these guidelines:
Request a short information document —no more than a few pages.
Produce a shortlist of three to five suppliers, then organize an informal initial meeting—it can help you get a feel for the supplier, and its corporate culture and business ethos.
Request a few reference sites.
Request a demonstration.
Request a client site visit.
8. Research potential suppliers. Use a combination of personal recommendations from industry contacts and/or attend trade exhibitions. Search engine research can also give you some names. In order to narrow it down, you may choose warehouse management system providers who can demonstrate a history/track record of working in your type of warehousing operation/industry sector.
9. Create a project team. Firstly, identify a project champion in your organization, then build a support team of logistics/supply chain personnel around them, with ownership of the warehouse management system project . This internal team should obviously include the IT department to ensure that the warehouse management system provider can integrate its system with solid interfaces with your existing business systems.
10. Regard this as a long-term partnership. Look at the size of the warehouse management system provider and the size of their customers to ensure that you are dealing with a company that is geared up to working with a company of your size. Examine support cover and development plans, plus its track record. Make sure that their company culture and business ethos is compatible with yours.
Simon Sterland is a marketing executive at Synergy Logistics.
Companies in this article