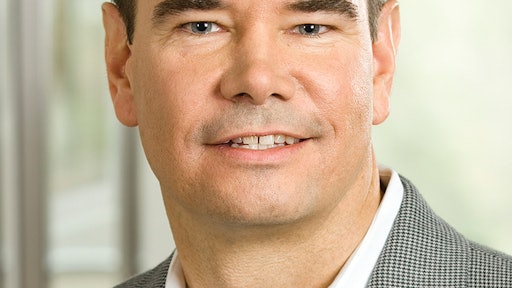 To some in the supply chain, it may come as no surprise that two of its biggest software service providers— Alpharetta, Ga.-based RedPrairie Corp. and Scottsdale, Ariz.-based JDA Software Group Inc.—entered a merger agreement to supply a combined solutions and services portfolio to retailers and manufacturers. Each company in their own regard addresses the needs and issues of professionals in the space of transportation, logistics and distribution, to name a few—albeit from different strategies (RedPrairie's in warehousing, workforce management and store operations whilst JDA pioneered a focus in the areas of supply chain planning, merchandising and pricing solutions). But together, both vendors provide a stronger approach to address the changing business models that retailers, suppliers and manufacturers face as a result of the "always connected consumer."
"Supply chain planning belongs together with supply chain execution—you don't have to be a genius to figure that out," said Hamish Brewer, President and Chief Executive Officer, JDA Software, who will lead the combined companies as CEO following the completion of the transaction, scheduled to close in December. "The situation in the market today is that the market leaders in planning are not the same companies as the market leaders in execution. And we're going to change that."
With both companies long-term heritage in e-commerce, perhaps the more pertinent factor to the decision behind the merger is in regards to the developed industry focus on consumer commerce with multi-channel. Hamish referenced JDA's retail customers' focus not only on their business reinvention strategies but the importance to stay relevant in a time of "connecting, online consumers who have the world at their disposal on their smartphone."
"The business models have to change, the ability to respond to consumer demand has to change and the business agility has to change," Brewer confirmed. "And although retailers are feeling the grunt of this today, the reality is that one step behind them are their suppliers and manufacturers because they need to be in locked step with the retailers. The retailers are not going to be able to provide the services they need if the manufacturers can't service them."
Market opportunities
"This transaction is a combination that has made sense for a very long time," said Michael Mayoras, Chief Executive Officer, RedPrairie. "It creates this fantastic blend of organizations that both in their own rights have been working for a very long time to improve supply chain science and to extend the idea of supply chain management throughout the organization. Our two companies rarely compete against each other. Therefore, when you think about the combination of talent operationally and from an engineering perspective, we've both amassed an enormous amount in our domain knowledge in our respective portions of the value proposition. And because of that, there is clearly expertise on both sides that is required in the go-forward company."
Under the terms of the merger agreement, entities affiliated with RedPrairie will effect a cash tender offer to acquire all outstanding shares of JDA common stock for $45 per share, which represents a $1.9 billion transaction as a result of the combined company. The $45 per share offer price represents a 33 percent premium to JDA's stock price on October 26, 2012; and also represents a 16 percent premium to JDA's all-time high stock price. The transaction, approved by the Board of Directors of JDA, will be funded with committed debt financing from Credit Suisse. New Mountain Capital will also contribute the current equity capital of RedPrairie and commit additional new cash to fund the transaction.
The merger not only generates tremendous financial value—making it one of the largest software companies in the world—but provides an integrated ecosystem of services in merchandising and assortment planning systems, management systems, workforce management and back-office applications. In addition, customers of the combined company can expect to receive services from a developed engineering organization and R&D organization to deliver task management and product portfolio management.
"Effectively, what RedPrairie and JDA sell is productivity strategies that drive revenue efficiencies, cost efficiencies and this idea of a competitive advantage," said Mayoras. "This industry is shifting. And all enterprises in every category are being asked to do more for less. It costs more to sell goods. It costs more to source raw materials. It costs more to serve a consumer with online, multi-channel strategies."
"The price points can't continue to climb," he continued. "And they're not. In many cases, they are going down. So the IT that supports that enterprise today has to be equally as dynamic. What RedPrairie and JDA provide collectively in this new combined company are all those components that allow us to refit the IT that can dynamically address that transformational shift in the market. That is what we are trying to do. That is productivity."
While customers can expect no changes in the near term—with each company's individual releases to follow as planned—both RedPrairie and JDA will work on a combined "no customer left behind" product roadmap for 2013 to provide a timeline and strategy to enable customers to plan for the future. And while the products will interoperate together on a common architecture, it is key for customers to understand that the one-size-fits-all approach does not coincide with the combined company's strategic product initiative.
"Over the last 10 or 15 years we've seen a convergence from companies wanting to deal with hundreds of software vendors and spending all their time trying to integrate those applications towards the ERP concept of 'I want to be integrated across my enterprise,'" said Brewer. "Certainly with our customer base, they might say 'I'm going to implement SAP and I'm going to use SAP across the board.' But the general strategy of most CIO's in our customer base today has evolved from 'I'm going to try and do everything with SAP' to 'what I'm really looking for is a best-of-suite strategy which is to say that I'm not going to try and do everything with one application platform.' The overhead in trying to do that is too heavy for the organization. And even though many have tried to get best-of-breed capabilities out of their ERP platform, it's very difficult to do. And the reality is that if you have complexity in your business environment, than you need that best-of-breed capability. Cloud really does not support the notion of everybody trying to run everything off one architectural base. Applications are going to have to work together across wide area networks. What JDA and RedPrairie both have is that best-of-breed depth and capability that we will integrate together onto a common architectural platform," Brewer concluded.
Transaction details
The tender offer and merger are subject to customary closing conditions, including the satisfaction of the minimum tender condition in the tender offer that at least 79 percent of JDA's outstanding shares on a fully diluted basis be tendered, and clearance from antitrust regulatory authorities.
The Board of Directors of the combined company will be composed of the current members of the RedPrairie Board, including: Alok Singh, Michael Mayoras, Nanci Caldwell, Martin Hiscox, Lawrence Jackson, Thomas Manley, Peter Masucci, Tim Pawlenty and Janet Perna. Upon closing of the transaction, RedPrairie expects that Hamish Brewer will join the RedPrairie Board of Directors.
Greenhill & Co. acted as financial advisor to RedPrairie, and Fried, Frank, Harris, Shriver & Jacobson LLP acted as legal counsel. Credit Suisse also served as a financial advisor to RedPrairie.
J.P. Morgan acted as financial advisor to JDA. DLA Piper LLP acted as legal counsel for JDA, and Cravath, Swaine & Moore LLP represented the independent directors of the Board of Directors of JDA.
Companies in this article