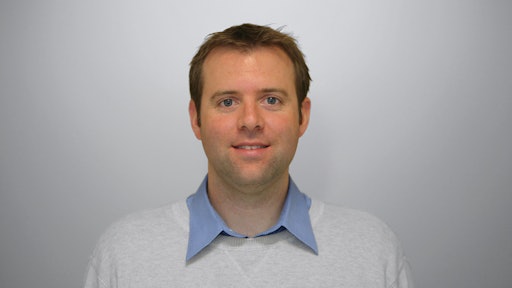 There's no denying it: the emergence of new selling channels has changed the face of retail. Online, mobile and now social media channels—including Facebook, Amazon.com, Dealfind, Groupon and LivingSocial—will not simply fade into the background. Rather, they'll continue to evolve at a faster pace than has ever been seen before. E-commerce made it easy for consumers to browse their favorite retailer's websites 24/7 from the comfort of their own homes. Now, they can make purchasing decisions and read product reviews even faster with the proliferation of smartphones, tablets and online retail apps, thus fueling the m-commerce fire. One thing is for certain, shoppers are getting more sophisticated as new selling channels continue to crop up, and retailers must manage to keep pace.
Growing importance of multi-channel consumers
Most retailers understand the importance of having a multi-channel presence, and plenty of research points to this fact. According to a recent Retail Systems Research report1, 89 percent of retailers realize that their multi-channel customers are their most lucrative ones. Not surprisingly, this same study indicates that more and more retailers are starting to make the connection between their online presence and their physical stores. They understand that the customer's ability to review and make a selection online can drive up business in brick-and-mortar stores.
As it relates to the biggest shopping day of the year in the U.S., a Google survey of American consumers2 who routinely use their smartphones is astonishing. It found that mobile shopping grew more than 200 percent from Black Friday 2009 to the same day in 2010. Google's research, which was published in Internet Retailer magazine, showed that 59 percent of smartphone owners used their devices for holiday shopping last year. Of those, 80 percent used their mobile devices to research products and then headed into the store to buy them. And, 24.2 percent of all consumers who regularly leverage smartphones bought something through an m-commerce site or mobile application last year.
Channel proliferation offers benefits to shoppers and retailers
As the research above shows, today's shoppers won't simply settle for what their local retailers are offering. Instead, they scour all selling channels to find exactly what they want and for the price they're willing to pay. The current economic climate is upping the ante: shoppers want to know they're getting the best possible deal, using social media and online reviews to validate their decisions. What's perceived to be the "best deal" may be different from person to person—some value the ability to pick up products in the store, some want free shipping while others need to know they can return an online purchase at a store location near them.
While having to manage additional selling channels adds a layer of complexity to the business, there is a bonus: retailers are realizing that the costs associated with growing their customer base through online channels such as social media, m-commerce and e-commerce is significantly less than the resources required to open new physical stores.
Strategies to help retailers integrate multi-channel plans
Simply having a presence across online, social, mobile, catalogue and brick-and-mortar channels is not enough. The next major initiative retailers need to tackle is ensuring they go to market with an integrated multi-channel retail planning approach. The key word is "integration," and that means building well-planned links across selling channels to increase brand presence, grow customer loyalty and maximize sales.
As many companies can attest to, providing a seamless, multi-channel shopping experience is easier said than done. JustEnough Software, a provider of demand management solutions for retailers, distributors and brand owners worldwide, offers the following tips to help retailers assimilate their multi-channel retail planning strategies:
Analyze demand within each channel. Retailers must be able to keep up with the latest needs and desires of their customers, regardless of the channels they shop. Being able to accurately evaluate demand across all selling channels will give retailers insight into which products are the most and least successful – whether its through their social media presence, e-commerce site or in their brick-and-mortar stores. As a result, retailers can put together a cohesive, cross-channel planning strategy that will impact all aspects of the business—from merchandising to operations and finance. And, understanding buying patterns at the channel level can even help retailers move from reacting to changes to proactively offering what they believe their customers will want.
Don't forget the importance of effective assortment planning. Some experts think assortments apply only to more traditional channels, like brick-and-mortar stores and catalogues. But assortments are now defined as getting the merchandise mix correct – regardless of the channel in question. Taking a holistic approach to assortment planning is imperative. Understanding the nuances between online shoppers, those who rely on social media to make decisions and consumers who prefer to shop in the store – or any combination of these – is crucial to creating assortments that will appeal to the retailer's mass customer base. An effective, integrated multi-channel assortment plan will take individual demand at the channel level into consideration and provide the correct allocation to each selling outlet.
Take a centralized approach to inventory management. It's necessary to understand demand across every selling channel; however, retailers should lift any channel-specific allocation restrictions they may have for that inventory. Taking a more centralized approach to inventory frees retailers up from having to segment stock by channel. Holding the inventory together in the warehouse enables retailers to meet demand across any channel – gaining the confidence of their consumers and maximizing sales. And, having the flexibility to send stock where demand dictates lowers excess inventory at the end of the season, decreases inter-channel stock transfers, as well as the need to reduce prices to offload it.
Leverage pricing and promotional opportunities. Multi-channel pricing and promotional strategies can be a hot button for many retailers. Some research indicates that pricing and promotional inconsistencies between a company's mobile and online channels and their brick-and-mortar stores can peeve shoppers. But, is it possible that pricing and promotions could have different impacts depending on the channel? Could discrepancies in price adjustments across channels actually drive foot/click traffic and help the retailer offload unwanted inventory for the highest possible prices? It's a scenario worth exploring in today's multi-channel retail environment. Effective cross-channel pricing and promotional strategies can also help retailers shape demand, build brand awareness and ensure customers return to spend more money with them in the future.
Technology can make it easier
Savvy retailers know that technology is their ally when it comes to presenting their customers with a seamless, consistent and enjoyable shopping experience, regardless of the channels they shop. Trying to accomplish this manually with the use of spreadsheets is a time-consuming and resource-heavy task. Rather, retailers should look for planning systems that can help them analyze demand by channel, and then capitalize on it by providing assortments based on accurate forecasts. Also, advanced planning systems will ensure that inventory is delivered to the right channel at the right time to meet the needs of their consumers. Ultimately, this helps retailers present a single brand image across all channels, building customer loyalty and maximizing profitability.
JustEnough Software provides a flexible, top-down/bottom-up planning solution that gives retailers the power to create an integrated multi-channel planning strategy. To learn more, visit www.justenough.com.
Retail Systems Research, "Enabling Buy Anywhere/Get Anywhere: The Future of Cross-Channel," July 2011
Internet Retailer, "Holiday Shoppers With Smartphones Search, and Research – and Buy," February 2011
About the Author: Peter Leith is JustEnough's director of product strategy. Leith joined the company in 2005 and has supported a number of successful implementations at leading retailers, including Blain's Farm and Fleet, Levi Strauss USA, Strandbags and GO Outdoors.