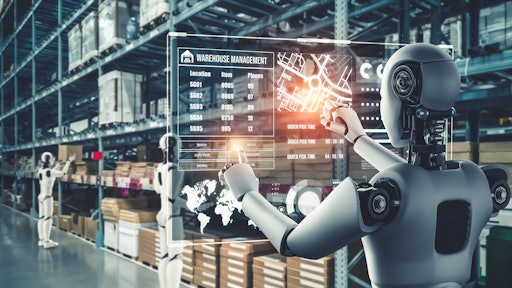 Blue Planet Studio - stock.adobe.com
The last 2-plus years have thrown even the most seasoned warehouse management professionals for a loop, especially from an inventory optimization perspective. After all, how could anyone possibly plan and optimize inventory when faced with a once-in-a-lifetime perfect storm of supply chain chaos? Combine "always-there" challenges such as geopolitical instability in various corners of the globe and the occasional poor harvest, throw in an unprecedented pandemic and escalating trade wars, and that means that the already-delicate dance of optimizing inventory now requires supply chain experts to plan and respond with more agility and confidence than ever before.
The importance of inventory optimization and warehouse management
In-store considerations traditionally dominate the retail planning conversation – and with good reason – but optimizing warehouses is as equally important. Retailers are always on the lookout to maintain a balance between service level expectations around inventory while holding the least amount of merchandise possible. That's because, on one hand, service levels support sales and margin targets and on the other, minimizing inventory supports meeting cash flow and capital requirements; therefore, achieving optimal balance satisfies both sides of that equation.
That means a retailer must have enough inventory on hand to maximize sales potential while minimizing the cost of carrying excess inventory between replenishment periods. Failure to satisfy this balance means the retailer is backed into a corner to focus strictly on supporting sales to generate the cash to cover operating expenses. This narrow, constrained focus can lead to shrinkage, reclamation and other margin-eroding limitations in the non-prioritized items. Even if an enterprise has these operational and financial considerations dialed in as perfectly as possible, the work of threading the needle never ends.
Future-proofing tomorrow's challenges
The pandemic obviously rocked every retailer's best-laid supply chain forecasts. Savvy merchants are now more than ever looking to artificial intelligence (AI)-based solutions for more accurate, agile forecasting and replenishment, and it's easy to see why. Predictive AI demand forecasting is already helping innovative retailers by offering improved simulation and scenario-planning, allowing them to game out various scenarios so when trigger thresholds and criteria are met, they can avoid scrambling to react with item substitutions or last-minute suppliers.
These predictive capabilities may also permit retailers to identify areas for logistics optimization opportunities. For example, a robust AI engine may help identify productive changes in the location or density of distribution centers and in turn, improve logistics by optimizing the transport network and the stores each distribution center serves. As well, AI models can make different optimization recommendations in different markets that warehouse operators can then combine with last-mile options in each area.
At the distribution center level, this data can lead to improvements in picking activity, operator productivity, supplier quality and even subtle real-time adjustments such as sending pickers from one area to another to increase output as well as identifying the most efficient routes around the warehouse floor.
Another area of opportunity for inventory optimization in warehouses is the growth of omni-channel in sectors that weren't necessarily synonymous with e-commerce before the pandemic, such as grocery. Some grocery executives expect e-commerce penetration to more than double for their organizations in the next three to five years, to an average penetration of nearly 25%. For these businesses, their warehouse optimization models must consider the options for shopping and fulfillment, how closely in-store assortments need to match online ones, and logistical considerations related to shipping products not only to customers but also to stores in the distribution network. There may be several lessons grocers can learn from existing best practices for omni-channel, but one complication the average e-commerce business doesn't have to contend with is product freshness.
A powerhouse of a warehouse
Warehouses, as is the case for every part of the retailer's business and supply chain, benefit from establishing automated, end-to-end capabilities that leverage the full power of their own data, workforce and available market technology. In an omni-channel environment with considerable customer expectations and consumer choice, the warehouse is becoming an increasingly powerful asset for creating business value.
That's why retailers must deftly manage all warehouse operations – ship-to-store, freshly prepared foods, direct-to-consumer shipping, etc. – in one view. And they must be able to measure productivity and recognize if any given product is yet to be received in the warehouse, already in-store, unfulfilled or in transit. Therefore, now is the time for retailers to invest in predictive AI that allows them to reap major benefits across the omnichannel supply chain, quickly and correctly executing the movement of goods.