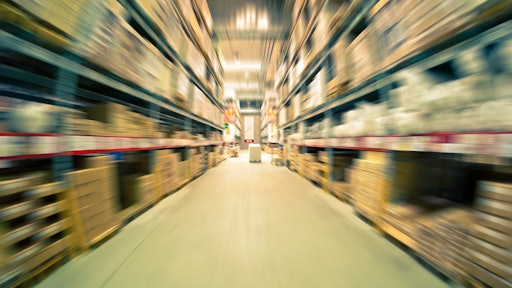 pio3/stock.adobe.com
According to Supply Chain Dive, almost two thirds of professionals stressed that their supply chain should be a competitive business advantage, but only 6% report having full supply chain visibility.
Transparency is critical for mitigating risk, driving compliance and increasing supply chain resiliency. It must be a strategic imperative, and the warehouse is the first place to start.
Adopt a centralized warehousing strategy
Let's take a closer look at how a centralized warehousing strategy drives visibility while eliminating redundancies and reducing transportation costs. Many business leaders exercise a nationwide, multi-location warehousing model to optimize their supply chain management processes. However, according to Harvard's study on "The Square Root Law of Inventory Management: Why Less Is More," a centralized inventory model alternatively creates the most cost-effective route to retail for manufacturers - delivering improved control by eliminating scattered inventory and redundant costs at multiple warehouses across the country.
When CPG companies control inbound and outbound transportation from one strategically-located region, they increase visibility and produce economies of scale throughout supply chain operations. As a result, this approach positions suppliers to decrease lead times, reduce safety stock needs, and improve scorecard performance.
Invest in real-time visibility and data-driven management
Leveraging supply chain data integration for actionable business intelligence is a strategic business decision. Integrating Warehouse Management Systems (WMS), Transportation Management Systems (TMS) and advanced analytics technologies accelerates visibility, efficiencies and overall supply chain performance.
To avoid costly supply chain technology investments, CPG companies should consider partnering with a 3PL that has proven technological expertise and can customize data platforms according to strict supplier and retailer requirements. This positions suppliers to remain focused on their core business competencies, while integrating critical warehouse and transportation systems with intelligent analytics that improve transparency and decision-making.
Leverage value-add services
Consider leveraging in-house value-added services at warehouses to drive optimization of processes, costs, and visibility. When investing in an end-to-end retail logistics solution that includes repackaging, relabeling, point-of-sale display services, among others, suppliers free themselves to focus on their core business. With all services performed in one strategically-located region, CPG companies assume a position of control that enables them to more effectively identify and manage risk, while continuously improving performance efficiency and transparency.