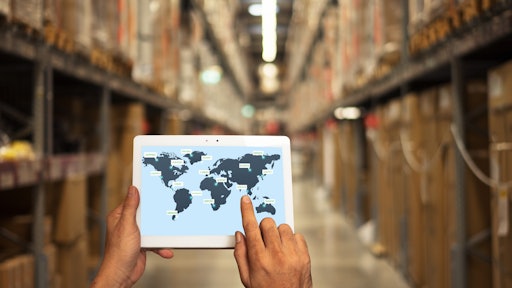 krunja/adobe.stock.com
Warehouse management systems (WMS) serve a variety of functions, from inventory management to warehouse design, picking and packing and more. Did you know that most WMS packages come with labor management (LM) functionality that often goes unused? Warehouse leaders should consider adding a labor management system insurance policy to their warehouse management system. In order for the WMS to be fully effective, warehouse associates need tangible and trackable goals and incentives. In warehouses with a headcount of 30+, WMS users that do not implement or fully leverage a supporting labor management system (LMS) are essentially leaving money on the table.
What most warehouses in this situation are missing is an engineered labor standards approach. They may be using the system to capture times of put-away tasks for productivity, but they don't have any standards in place against which to measure those results. They are inputting reasonable expectations for the goal based on historical data, which is inaccurate and diminishes the value of reporting. While at baseline, the facility may be seeing 3 to 5% improvement opportunities, using an engineered labor standards approach can provide up to 10 to 15% improvement.
Barriers to Leveraging LM Functionality
There are many reasons why warehouse leaders might opt not to stand up a fully functioning LMS.
Organizational culture barriers can inhibit warehouse leaders from taking the leap with an LMS. Labor management requires communication across the organization and takes a certain amount of training and adjustment for warehouse associates and leadership to get acclimated with the new technology and processes. While this may seem like an unwanted undertaking, it is more than worth it in the long run.
Another barrier creates somewhat of a catch-22 for warehouses. According to the Bureau of Labor Statistics, the latest warehouse turnover rate is 43%. Because of the strain this high turnover is putting on the labor market, many warehouses may not have the resources or staff to support the new system and processes. However, successfully implementing and leveraging LM functionality in the warehouse can increase employee satisfaction and retention. On average, a warehouse needs at least 25-30 people to see the value of an LMS, so any warehouse with that headcount should strongly consider how they could leverage their WMS package to include labor management functionality.
System maintenance can also inhibit warehouse leadership from standing up an LMS. A labor management system needs accurate data to be effective. Gathering and maintaining accurate data requires time and organizational buy in, not only from the operations team, but also from HR, legal, IT and key organizational leadership.
Why You Should Push Through the Barriers
For warehouses with a headcount of 30 or more, not pushing through these barriers to stand up labor management functionality in your facility closes you off from opportunities to improve productivity, increase employee retention and reduce facility cost. LMS functionality provides process improvement that your facility would otherwise be missing out on.
Not only can an LMS unveil process improvement opportunities within your facility, but it will be the cornerstone for mitigating the labor constraints that all warehouses are facing. In what ways can a fully functioning LMS help mitigate these concerns?
Employee retention:

Implementing engineered labor standards and providing associates with goals and incentives to work toward will improve employee retention. This will reduce your need to pull from the available workforce for new employees and save your organization the average of $5,000 to $10,000 that it costs to onboard each new employee.

Supervisor-associate engagement:

Without an LMS in place, it is common for supervisors to falter on providing effective feedback to employees, which reduces opportunities for operational improvements. LMS features such as observation management will auto-generate notifications for supervisors when employees are underperforming, allowing for proactive follow-ups.

Cost reduction:

Facilities that fully leverage an LMS can see 10 to 15 percent reductions in facility costs. Cost reduction will primarily come from increased efficiency and productivity, as well as the decreased cost going toward onboarding and training new hires.

Employee safety:

With proper training, an effective LMS will decrease the risk of work-related injuries, keeping employees safe and happy while reducing injury and sickness-related time off. By implementing preferred work methods to supplement standard operating procedures (SOPs), employees will have detailed instructions on how a job should be completed.
Getting Started
Start by checking your WMS contract to see if you already have access to labor management licensing. This could be an easy win for your facility. If you do have LMS usage rights, consider what advanced LMS features you may need, in addition to engineered labor standards you may be missing out on, such as labor planning, incentive pay calculations, observation management and many more.
Once you know if you will be able to get an LMS out of an existing contract or if you need to source a new tool, the next step is to get a gauge on your workforce. Determine what your current labor costs and performance metrics are, benchmark that against your peers in the industry and get a pulse on the labor market in your area. Understand what incentives you need to be offering to attract and keep quality workers. A good tactic for this step is employee surveys. Consult your employees on what their training needs are, what operational constraints and/or cultural issues they're facing and how they feel about their current compensation, whether that be pay or performance-based incentives.
Ultimately, the value of a high-functioning LMS for your facility should not be underestimated. It will be the support your WMS needs to keep your facility operating at peak efficiency.