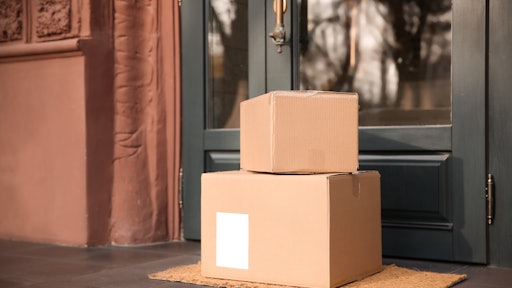 New Africa - stock.adobe.com
Inflation could account for $219 billion in increased sales this year as a result of rising prices, rather than increased sales volume, according to a new ShipStation report. What's more is, 64% of surveyed U.S. consumers rank inflation as their biggest financial concern this year, and 66% plan to change their buying behaviors in 2023, likely as a result of economic uncertainty. Nearly 23% of consumers say they expect to shop online more than they currently do to save and compare costs across multiple brands. Meanwhile, 72% of surveyed U.S. merchants are looking to cut shipping costs in order to grow this year.
"This year, consumers have become more price conscious, and therefore selective with their shopping decisions," says Sudha Chandrasekharan, SVP and global general Manager of ShipStation. "The report highlights an urgent need for merchants to provide a phenomenal buying experience, from start to finish, to stand out to the modern consumer."
From BusinessWire:
Consumers are now willing to swap faster deliveries for cost savings. 41% of surveyed consumers say cost of delivery is the most important factor when buying online, up from 33% in 2022. 61% of consumers say that they're less likely to shop with a brand if shipping costs are high. On average, 34% of U.S. consumers expect packages to arrive in 3-4 days. Only 6% expect overnight delivery as the standard.
44% of surveyed consumers say they're less likely to shop with a brand if the returns process is difficult, and 81% believe returns should be free. Gen-Z is the most likely to be open to paying for returns. 42% of consumers want tracking updates daily, whether or not the status of the order has changed.
65% of surveyed merchants did not expand internationally last year, nor do they have plans to expand this year. 57% of merchants report that they only operate out of a single warehouse, and 30% of merchants plan to introduce warehouse automation this year.