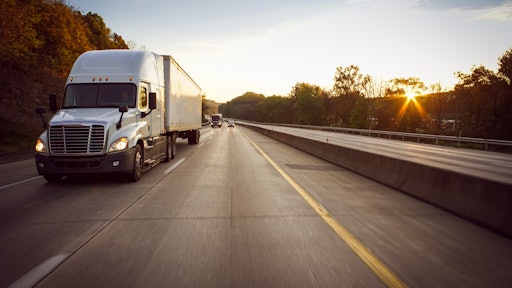 5m3photos/Adobe Stock
Following its $2.5 million investment partnership in inclusion, J.B. Hunt extend the collaboration for a $1 million endowed scholarship fund for supply chain inclusion. Students that are enrolled in the University of Arkansas's Walton College, majoring in supply chain undergrad degree will have an opportunity to apply for the scholarship and must demonstrate their potential to advance inclusivity throughout the industry. The Walton College Department of Supply Chain Management head will choose the recipients.
Per Businesswire:
The

J.B. Hunt

Transport Services Inc. Inclusion in Supply Chain Endowed Scholarship Fund will establish an ongoing scholarship program to encourage students to pursue supply chain careers and contribute to the college's diverse educational environment. The endowed fund will be based on an initial investment of $1 million.
The

J.B. Hunt

Transport Services Inc. Supply Chain Management Department Current Use Accelerator Fund will help expedite several inclusivity and sustainability initiatives stemming from the two's $2.25 million collaboration announced earlier this year – the

J.B. Hunt

Transport Services, Inc. Inclusion Education and Thought Leadership Fund and the

J.B. Hunt

Transport Services, Inc. Sustainable Supply Chain Management Research, Innovation and Education Fund. The $250,000 gift will also help promote the supply chain management department efforts and the new endowed scholarship opportunity.
"Since launching our collaboration in December, we have identified several opportunities to improve inclusion and sustainability that we are excited to ignite," said Shelley Simpson, chief commercial officer and executive vice president of people and human resources at J.B. Hunt. "These funds will help jumpstart immediate needs while creating a long-term initiative to ensure that pursuing a career in supply chain is available to everyone."