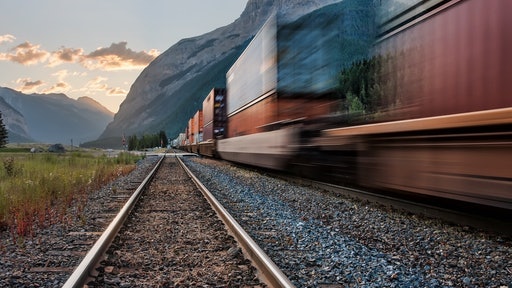 stock.adobe.com
Norfolk Southern will reopen its Greencastle, Pennsylvania intermodal facility to better support economic growth and help ease supply chain congestions.
Beginning Sept. 10, the company will start a gradual phase-in of business at the facility, starting with a lane of domestic intermodal traffic that moves between Norfolk Southern intermodal facilities in Memphis and Rutherford, Pennsylvania. Greencastle will also provide additional terminal capacity to improve service demand.
"With strong growth in volume driven by e-commerce and a recovering economy, we believe the timing is right to bring our Greencastle facility back online," said Chief Marketing Officer Alan Shaw. "We are excited about the new opportunities that this reopening provides for us and for our business partners across Pennsylvania and beyond. We are collaborating with our customers to support their business needs, offering shippers a more sustainable transportation solution and a commitment to best-in-class service."
The company idled the Greencastle terminal in 2019 for business reasons, while leaving open the possibility of resuming operations if market conditions changed.
A combination of factors, including a rapid rise in e-commerce, strong market demand, and pandemic-driven supply chain changes, figured into the decision to reopen Greencastle.
The Greencastle terminal has the capacity for an estimated 100,000 shipping container lifts annually. A lift occurs every time a container is lifted onto or off of a rail car. The first phase of traffic at Greencastle is expected to generate around 50,000 lifts.